Bulgarian Public Transport Guide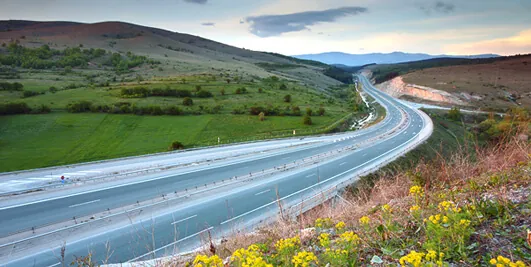 Getting around Bulgaria is typically hassle-free. Here's a quick guide to Bulgarian transportation.
In a nutshell, Bulgaria has four primary airports, an extensive railway network, and numerous city and intercity bus lines. If you're heading to a location not served by public transport, taxis are readily available. Let's delve into these options further.
Airports in Bulgaria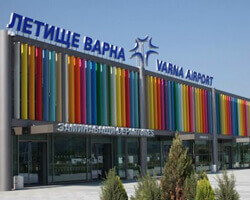 Bulgaria has four main airports; two of them are inland, in Sofia and Plovdiv, and the other two are on the coast, in Varna and Burgas.
Typically, tourists headed to the southern Balkan range fly into Burgas, while those heading north land in Varna. Some Bulgarians also utilize airports in neighboring countries like Romania's Bucharest to find cheaper flights. However, this may not be convenient for foreign tourists.
At all airports, taxi services and public transport are readily available. Sofia airport recently added an underground line, offering easy city access. From Varna airport, you can take bus 409 to the city and nearby resorts. From Burgas airport, bus 15 brings you to the city center.
Train system
You can check the schedule and book your tickets online here:
In most Bulgarian train carriages, there are compartments with six (or eight) seats. Each compartment is separated from the corridor by a transparent door. It is more pleasant to ride in such carriages than on suburban electric trains, but it is not comfortable when you are going to travel long distances.
There are sleeper carriages on night trains. In each sleeper compartment, there are three beds arranged vertically, and there is a sink and hangers for the clothes. These carriages are usually new, comfortable and attractive, and it is a pleasure to travel in a sleeper.
City bus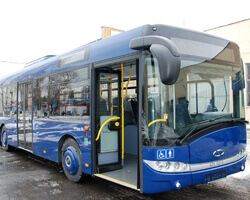 The bus fare for one trip within the city or town is usually 1 to 1.5 BGN. In some cities there are conductors on buses, in other cities you will buy tickets from drivers, and in still others you will need to buy tickets in advance, before you get on the bus.
Many city lines also reach destinations which are in fact outside city ranges. For instance, buses in the Nessebar resort can take you to the nearby Elenite resort. Traveling to destinations outside cities depends on the destination you are riding to.
Usually buses follow schedules, but there are lines serviced every 30 minutes or every hour.
Intercity bus
Your can check schedules and book your tickets online in these major bus stations: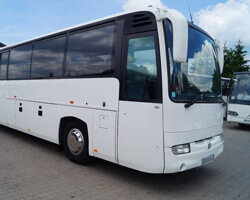 When you are traveling to nearby cities or towns, the most convenient method of transport is via bus. Buses usually stop only at the bus station in the respective city or town (a bus station is "avtogara" in Bulgarian). You can buy tickets at stations, in the general tickets department, in the respective department for the destination, or from the driver, depending on the bus company servicing the line.
The cost of travel depends on the distance, it is usually quite reasonable.
Buses are of different quality, from modern tourist buses with air conditioning to tiny minibuses which are not very new.
In the high season, tickets to popular destinations are quickly sold out. You cannot travel standing on intercity buses, so if there are no tickets available, you will have to postpone your trip. So be sure to come to the bus station well in advance, and tickets must be bought beforehand as well.
Taxis in Bulgaria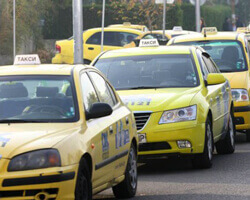 On average, the cost of taxi trips during the day is just a little over 1.5 BGN per km. Prices are different if you are traveling to a resort: then the taxi ride can cost 5, or 7 BGN per km, which is very expensive. In airports prices are also very high. There will also be additional payments, for hiring the taxi and for waiting (if you stop and go out to do something on the way). At night, prices are raised by 15-25% on average.
You should check the taxi rates before you get in, they must be displayed on the window. You should also insist that the driver switches on the meter. Don't fall prey to tempting offers of taking you from destination A to destination B for a suspiciously low price: it is highly likely that when you have arrived, you will be told that the price is in reality 10 times higher.
You can save if you book a taxi in advance to take you to or from the airport, and do not rely on taxis waiting for customers in the streets.