Day tours from Bansko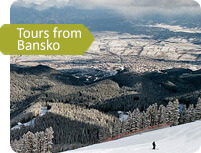 Bansko is a cozy town in Bulgaria nestled in the foothills of Pirin mountain surrounded by its highest peaks and modern ski slopes. Peace gives freedom to the body, but if you wan to truly relax your mind go on an exiting tour for a day to one of the historic and memorable places Bulgaria has to offer.
Haven't yet seen the ancient monastery or touched the Neolithic monuments that can be found around Bansko? Then go on a sightseeing tour of the town and learn more about its fascinating tales and legends. There are thermal springs, an organic trout breeding farm, numerous national cuisine restaurants – you will be surprised with what Bulgaria has to offer.
The guide accompanying you will have fluent English making it easier for you to communicate.
Pay for the tour in a currency that is most convenient to you, the cost of the trip include the cost of the attractions, transportation and so forth.
We will provide comfortable transportation for your entire group, it will pick you up from your hotel and take you to your destination then take you back at the end of the tour – all included in the price.
Our team provides special child safe seats, already installed if you've given us a heads up.
You are intrigued by one of the tours, it seems fun and you'd like to take it? Send your request out and our staff will contact you to confirm your order.
Excursion from Bansko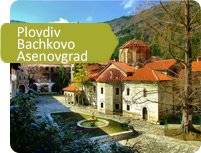 Plovdiv and Bachkovo
Day trip to Koprivshtitsa, Plovdiv with a stop at Bachkovo monastery and a fortress Asenovgrad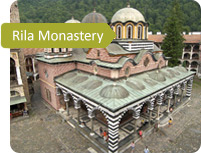 Rila Monastery and Boyana Church
Private tour to the Rila Monastery, Boyana Church and Stob piramids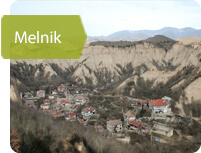 Melnik and Rozhen monastery
Wine tasting tour to Melnik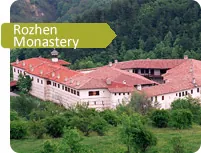 Rozhen Monastery and Melnik
Visit Melnik, Rozhen and Rila Monasteries on a Day Tour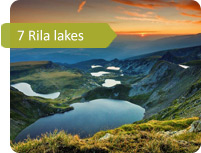 Seven Rila Lakes
Visit the 7 Rila Lakes and the Rila Monastery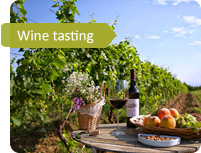 Wine tasting
Wine tasting, Melnik, Plovdiv or Starosel
Do you have any particular requirements that you need met? Then ask us to create a custom tour for you, it could be one day or more. You have full control and decision power. Ask questions, describe the desired trip and we will make it happen for you. We can make your dream come true, see the Bulgaria you want to see, contact us today.
How to book a day tour with us?
Estimate
Send us your requirements using the form below
Booking
We will send you an estimate and confirm details
Ready to travel!
We will pick you up at your accommodation