Day Tour to the Musala peak, hiking in the mountains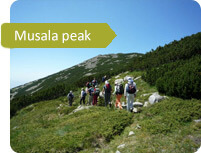 Your Bulgarian adventure doesn't have to be limited to only the ski resorts and Black Sea. The true jewels of this country are its mountains. Trekking in the mountains is a popular Bulgarian past time, but many foreign holidaymakers ignore it.
Don't spend you vacation in a hotel room or by the poolside, discover brand new sensations and go hiking up to Musala Peak!
On the tour you will visit:
We will go hiking to the highest peak in Bulgaria – Musala Peak
Main departure city – Sofia
The tour can be also organized from Plovdiv, Bansko, Borovets and other cities.
Tour Duration – 6 to 8 hours.
*However, depending on the itinerary, pick up and drop off location tour duration may vary.
Included – English speaking driver, fuel, parking fees, all taxes.
Excluded – entrance fees, food, drinks, personal expenses.
Pick up and drop off at your accommodation.
Pricing depends on vehicle type, amount of passengers, tour guide and itinerary. We make tours for groups between 1 and 55 people.
Payment methods – cash (recommended), VISA / Master Card, PayPal, online payment and bank transfers.
Choose from English, Spanish, French and Russian speaking tour guides, or just go with an English speaking driver.
You can always book a multi-day tour with us, just email your requirements.
What does our company offer?
We'll come and pick you up in a comfortable bus straight from your hotel room and take you to the foot of the mountains, later take you back once you are done with exploring and hiking.
Our company provides a professional guide, who will ensure that you not only have an informative experience, but also make sure you are safe.
While hiking listen to interesting stories and legends in English or Russian.
Payment directly made to the driver in any currency you have.
Our tours are a very good way of discovering brand new sensations in full safety. There is no need t wait for anyone – the tour is reserved and created only for your friends and family.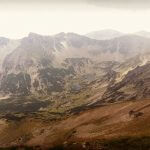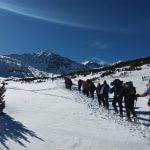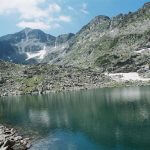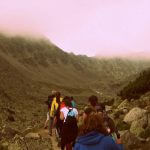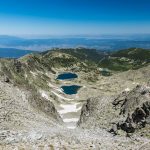 Musala Peak is the highest peak in the Eastern part of Europe, at its highest point it is nearly three thousand meters. Hiking up the trail is a favorite pastime to many Bulgarians as well as many tourists visiting Bulgaria, because Musala Peak opens a stunning view all the way to the Aegean Sea if the weather permits it. You can see numerous more things and get an idea of the beauty that the Rila National Park holds as well as Borovets – a well known local resort. The way up can be reduced by going up the gondola cable car.
The ascension after the cable car ride takes 3 hours which you will agree is well worth it. Once at the peak you will be rewarded with a view that stuns all viewers, along the way you may rest upon the shores of an icy lake, which is situated at an altitude of 2700 meters.
We invite you on a climb to the highest peak in the Easter part off Europe – Musala, along with our experienced guides. After you've submitted the application, we'll call you back to clarify any details, like the different aspects and nuances of the tour. Hike with only the best guides.
How to book a day tour with us?
Estimate
Send us your requirements using the form below
Booking
We will send you an estimate and confirm details
Ready to travel!
We will pick you up at your accommodation
Placing an order is simple, all you have to do is choose a tour that you'll enjoy the most and submit the application to that tour on our website. Our team will contact you within 20 minutes to clarify any details.
Enjoy the views of the highest mountain peak Bulgaria has to offer. Don't miss the opportunity to breath in the fresh mountain air and witness the stunning beauty of Bulgarian nature.