Day Trip to Plovdiv and Bachkovo, Asenovgrad fortress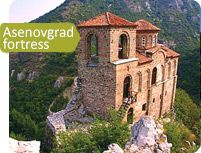 If you are the type of person who likes to discover the different attractions that a city has to offer, then you'd love our sightseeing tour of Plovdiv. The second largest city in Bulgaria can be seen either with a sightseeing tour or a detailed tour of certain parts, including the Asenovgradska fortress and the picturesque village called Bachkovo.
On the tour you will visit:
Plovdiv, Bachkovo Monastery and Asenovgrad fortress
Main departure city – Sofia
The tour can be also organized from Plovdiv, Burgas, Varna, Bansko, Borovets and other cities.
Tour Duration – 6 to 8 hours.
*However, depending on the itinerary, pick up and drop off location, tour duration may vary.
Included – English speaking driver, fuel, parking fees, all taxes.
Excluded – entrance fees, food, drinks, personal expenses.
Pick up and drop off at your accommodation.
Pricing depends on vehicle type, amount of passengers, tour guide and itinerary. We make tours for groups between 1 and 55 people.
Payment methods – cash (recommended), VISA / Master Card, PayPal, online payment and bank transfers.
Choose from English, Spanish, French and Russian speaking tour guides, or just go with an English speaking driver.
You can always book a multi-day tour with us, just email your requirements.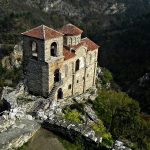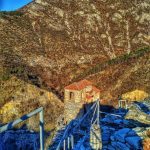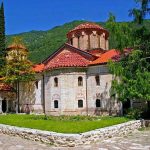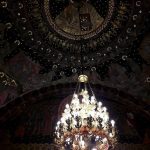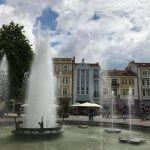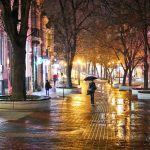 The firs thing we consider is the comfort of our customers, we'll make sure everything goes smoothly.
It is your decision where and where the trip starts and ends. We will provide you with comfortable cars and experienced guides to show you through the country.
All tours are held in English by our driver-guides. They will help you with the communication with the local populace and aid in purchasing souvenirs or in the café ordering from the menu.
You will not get any unexpected charges, all costs like tickets and travel fees are covered by the cost of the trip. All rates are fixed and stay fixed all throughout the trip.
We care about the comfort of our customers. All vehicles are equipped with climate control and an entertainment system with Wi-Fi access to make your transition from one place to another as smooth as possible. If needed we will provide child safe seats.
Tell is what you see and visit and we'll make sure to include it the tour. We can even create a brand new tour to fully match your desires. We are can create multi-day trips around Bulgaria as well as other neighboring countries like Greece, Turkey or even Hungary. For light-hearted excursions and trips feel free to contact us at any time.
How to book a day tour with us?
Estimate
Send us your requirements using the form below
Booking
We will send you an estimate and confirm details
Ready to travel!
We will pick you up at your accommodation