Private day tour to Plovdiv with a stop at Bachkovo monastery and a fortress Asenovgrad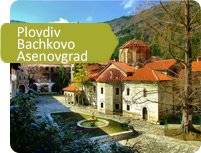 The sea coast of Bulgaria is simply fantastic, to those traveling along the coast it gift with a good mood and a creative jolt. If you are bored with the monotony of your beach holiday being the same every day, change scenery and go on a trip to Plovdiv with a stop along the way to the Asenivradska Fortress and its monastery. Visit the oldest city in Europe, witness its colorful history, its majestic mountains and mysterious fortress waiting for you to visit.
On the tour you will visit:
Plovdiv city, Bachkovo Monastery, Asens Fortress
Main departure city – Sofia
But the tour can be also organized from Plovdiv, Burgas, Varna, Bansko, Borovets and other cities.
Tour Duration – 6 to 8 hours.
*However, depending on the itinerary, pick up and drop off location tour duration may vary.
Included – English speaking driver, fuel, parking fees, all taxes.
Excluded – entrance fees, food, drinks, personal expenses.
Pick up and drop off at your accommodation.
Pricing Depends on vehicle type, amount of passengers, tour guide and itinerary. We make tours for groups between 1 and 55 people.
Choose from English, Spanish and Russian speaking tour guides, or just go with an English speaking driver.
You can always book a multi-day tour with us, just email your requirements.
You get picked up early in the morning from your hotel, driven to your destination and then taken back, with all expenses of travel included in the price of the trip.
The rates of museum tickets, entrance fees to attractions and so forth are already covered by the price of the trip as well.
The minibus that dries you around is equipped with all of the necessary perks like customer-controlled air conditioning. You have full control of the cabin including music and entertainment. We include free child safe car seats already installed.
We know the best photo locations, the finest sights all of which will be described to you in English.
We have original and standard day trip which you can take advantage of. However, you can also create a tour of your own, include whichever attractions you want to see and we'll create that tour for you.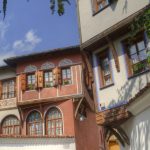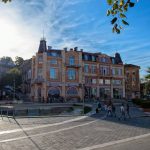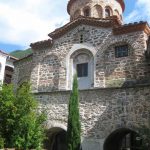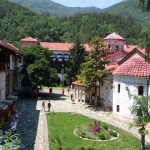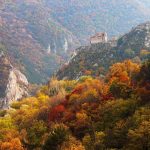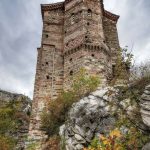 Plovdiv is the second largest city in Bulgaria, second to Sofia which is the capital of country. There are many different historical sights that the city can offer, the ruins of the Roman aqueduct connected to the amphitheater, the remains of "Philipopolis" known as the ancient stadium, the Church of the Blessed Virgin, the magnificently decorated Cathedral of St. Louis Church of Saints Constantine and Helen, Imaret Mosque Juma.
Near Plovdiv is located the well known Bachkobo Monastery, it is the second lagest monastery in Bulgaria. The buildings inside its walls a mixture of different times and types of architecture – from Bulgaria, Byzantine to Georgian cultural traditions can be seen in their construction. The Miraculous Icon of the Mother of God "Humility" attracts many pilgrims each year, with many more coming from outside of Bulgaria.
Submit your application to our website and get one step closer to this amazing tour of spirituality and antiquity.
How to book a day tour with us?
Estimate
Send us your requirements using the form below
Booking
We will send you an estimate and confirm details
Ready to travel!
We will pick you up at your accommodation
Going on a tour around Bulgaria is the best way of knowing a country, its people and culture in an organic and entertaining manner. Don't deny yourself this pleasure and contact us via our application, leave a phone number and wait for us to contact you. We'll as further questions once on the phone to fully personalize the trip.