Day Trip to Plovdiv with a stop in Koprivshtitsa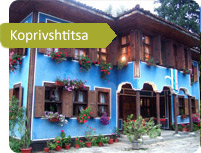 Is the peacefulness of the quite resort a bit too much and you are starting to miss the bustle of the big city? Then take a tour to the second largest city in Bulgaria – all organized by our company.
Enjoy a tour around Koprivtsitsa, a picturesque town-museum celebrating the military glory of the country – a trip that will make your day-excursion even more rewarding.
On the tour you will visit
Plovdiv city and Koprivshtitsa village
Main departure city – Sofia
The tour can be also organized from Plovdiv, Burgas, Varna, Bansko, Borovets and other cities.
Tour Duration – 6 to 8 hours.
*However, depending on the itinerary, pick up and drop off location tour duration may vary.
Included – English speaking driver, fuel, parking fees, all taxes.
Excluded – entrance fees, food, drinks, personal expenses.
Pick up and drop off at your accommodation.
Pricing depends on vehicle type, amount of passengers, tour guide and itinerary. We make tours for groups between 1 and 55 people.
Payment methods – cash (recommended), VISA / Master Card, PayPal, online payment and bank transfers.
Choose from English, Spanish, French and Russian speaking tour guides, or just go with an English speaking driver.
You can always book a multi-day tour with us, just email your requirements.
After you've ordered a tour with us you won't worry about the little everyday things, we'll handle and take care of everything so you can enjoy your stay in Bulgaria.
A car suited for the size of your group will come and pick you up straight from your hotel, it is equipped with all of the necessary gadgets with even a child seat provided.
An English speaking driver will pick you up from your hotel with the appointed car, the time, date and place are up to you – we will be there whenever you say.
During the trip you may stop as many times as you want, either to take a break, take pictures or enjoy the local cuisine.
It is up to you to decide where we go, how much time is spent there and which sites you see.
The day tours are booked prior to the trip, submit the online application without any costs. No payments in advance are required, you can pay your guide after the trip is over.
Tour to Koprivshtitsa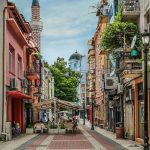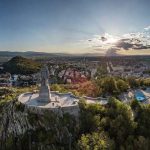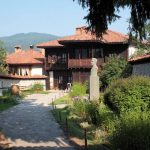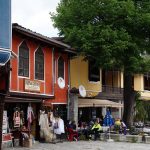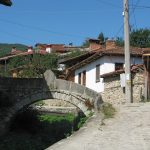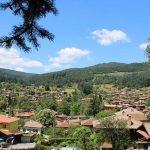 The town of Koprivstitsa is a place of quite beauty, a museum town that all who enjoy the antiquity and history will certainly find interesting. The entire history of printing in Buglaria lies here and can be seen everywhere, from drinking fountains, to bas-reliefs, bridges, buildings and monuments spruced all throughout the town. A lot of the homes in the town where places of rest for many famous and important figures for the Bulgarian peoples, a lot of those houses are now museums which can be visited all in one go.
The historical legacy of the Bulgarian Renaissance can be seen in a little less than 400 historical museums ranging from houses to buildings found all throughout the town. The best time to visit Koprivtsitsa is in late summer when a famous Bulgarian folklore is held in the National Cathedral. Getting to Koprivtsitsa is simple, all you have to do is leave a phone number when submitting your application form and well do the rest. One of our representatives will contact you to discuss the details of the rout like dates, routes, number of participants and so on.
How to book a day tour with us?
Estimate
Send us your requirements using the form below
Booking
We will send you an estimate and confirm details
Ready to travel!
We will pick you up at your accommodation
If the standard tour does not suit your wishes and you want to see different locations, we'll be more than happy to accommodate your desires and create a brand new tour for you.
Our team can offer you multi-day, themed tours through the country, or even show you the beauty of other neighboring counties. We deal with all of the everyday details so you can enjoy your stay and feel almost at home.