Day Tour to the Rila Monastery and Boyana Church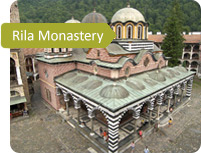 Bulgaria has an abundance of places of worship many of the sights date back to the Medieval times. Combine a beach holiday with a visit to Christian holy sites – the Rila Monastery and the picturesque medieval Boyana Church.
On the tour you will visit:
Rila Monastery and Boyana Church
Main departure city – Sofia
But the tour can be also organized from Plovdiv, Burgas, Varna, Bansko, Borovets and other cities.
Tour Duration – 6 to 8 hours.
*However, depending on the itinerary, pick up and drop off location tour duration may vary.
Included – English speaking driver, fuel, parking fees, all taxes.
Excluded – entrance fees, food, drinks, personal expenses.
Pick up and drop off at your accommodation.
Pricing depends on vehicle type, amount of passengers, tour guide and itinerary. We make tours for groups between 1 and 55 people.
Payment methods – cash (recommended), VISA / Master Card, PayPal, online payment and bank transfers.
Choose from English, Spanish and Russian speaking tour guides, or just go with an English speaking driver.
You can always book a multi-day tour with us, just email your requirements.
Our team specializes in such arrangements and will do our best to ensure no interferences with your pilgrimage.
All of the tours we perform are customized. You choose where we go, where you stay, how many rest stops there will and how long you spend sightseeing.
Every tour is held in English, ask your guide any questions and they'll do their best to answer as best as possible.
Tours start with a pickup from your hotel, to your destination and back – all with our own fleet of cars.
You can customize the tour to fir your needs. All vehicles come equipped with an entertainment system and are fully climate controlled.
To book one of our tours, simply fill in the booking form and we'll do the rest. Rila Monastery was founded by St. John of Rila around the tenth century, to this day it's the largest and most visited monastery in Bulgaria. At one point in history it was an important cultural, religious and educational center in the country. It is under UNESCO protection and is one of the most well known cultural symbols of Bulgaria.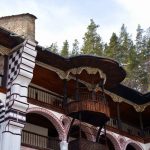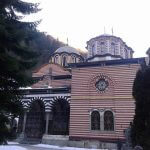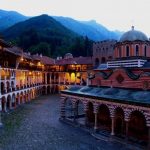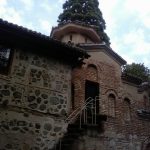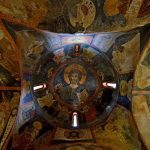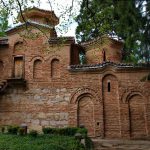 Pilgrims from all over the world come here to not only admire the artful murals and outstanding architecture of the monastic buildings. They also come to see the holy remains of St. John of Rila. The monastery is also home to one of the tree most revered icons of the Bulgarian Virgin "Hodegetria".
Want to visit the famous monastery and touch the miraculous artifacts? You can on one of our tours that we've organized personally for you. Do not forget to mention your phone number in the application – that way we can contact you to verify your booking.

How to book a day tour with us?
Estimate
Send us your requirements using the form below
Booking
We will send you an estimate and confirm details
Ready to travel!
We will pick you up at your accommodation
If you are not happy with the route of the tour, give us a call and we will create a custom tour tailored according to your needs and desires. Our team arranges both one day trips and multi-day vacations, not only in Bulgaria, but also other neighboring countries.
If you have a Schengen visa, a trip outside of Bulgaria is a very possible way of spending your vacation. Our professional and reliable guides will guarantee that everything goes smoothly, no problems with crossing the border or during sightseeing tours.