Day Trip to the Seven Rila Lakes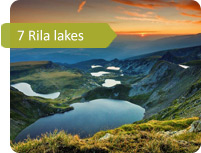 For those of you who are bored of looking at sand and getting scorched by the sun, we are offering a unique experience – day tour to the unique cascade of glacial mountain lakes. This natural phenomenon will give you a never-seen perspective of the valley bellow you, reminding you of the natural diversity of this country.
On the tour you will visit:
Seven Rila Lakes (includes minimum 2 hours of hiking)
Main departure city – Sofia
The tour can be also organized from Plovdiv, Bansko, Borovets and other cities.
Tour Duration – 6 to 8 hours.
*However, depending on the itinerary, pick up and drop off location tour duration may vary.
Included– English speaking driver, fuel, parking fees, all taxes.
Excluded– entrance fees, food, drinks, personal expenses.
Pick up and drop off at your accommodation.
Pricingdepends on vehicle type, amount of passengers, tour guide and itinerary. We make tours for groups between 1 and 55 people.
Payment methods – cash (recommended), VISA / Master Card, PayPal, online payment and bank transfers.
Choose from English, Spanish, French and Russian speaking tour guides, or just go with an English speaking driver.
You can always book a multi-day tour with us, just email your requirements.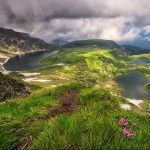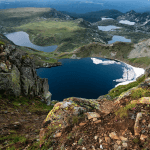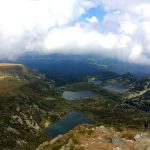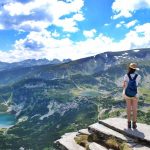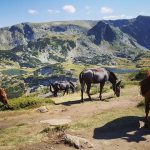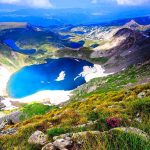 It's our main goal to ensure that you trip as pleasant as possible. That is why our staff takes care of every detail so you can enjoy your stay in Bulgaria.
Prices for the tours are mentioned beforehand, all entrance fees are included in the overall price of the tour.
Your tour guide speaks several languages, the tour itself is held in English. The guide has knowledge of the local area and can give you advice on where to stop for the best photos, which shops to shop from and even give advice on the best local cuisine. Curious about a sight? Our guide will lend his knowledge and teach everything you want to know.
All cars are equipped with air conditioning, if you are traveling with a child we will have a child seat prepared an already installed for you.
To be fully informed about the trip, when leaving the application also leave a phone number and we'll contact you as soon as possible. Everything depends on the desired date of departure, so be sure to mention that as well.
Seven Rila Lkes – this is one of the most interesting sights one might see in Bulgaria. The lakes were formed by the receding glaciers over a million years ago. Left from this time are 7 unique lakes all of which have their own characteristics and names. Sylzata is the highest of all, Okoto has a depth of up to 37.5 meters, Bybreka is characterized not only by its kidney-like shape, but also its steep banks. Bliznakov is the largest of all seven lakes, Trilistnika draws a unique, unmistakable shape. Ribnoto is a very small lake, bellow it is located the appropriately named "Dolnoto" from it starts its path a river called Jerman. All lakes share a bond and are connected by a small, shallow stream.
Leave a request for a trip with a contact phone number and our manager will be sure to call back to clarify any details. Ask any questions and we'll inform you on what is included in the trip, when it starts and what you can see while on the trip.

How to book a day tour with us?
Estimate
Send us your requirements using the form below
Booking
We will send you an estimate and confirm details
Ready to travel!
We will pick you up at your accommodation
Our tours are original, specially made for our customers. They are designed to fit as many attractions as possible in one full day. If you want to change the route, however, simply tell us and we'll accommodate your needs.
We can take you to the places where tourists usually don't go. Want a thematic tour spanning more than 1 day? We are ready to make that happen for you, simply call.