Sightseeing tour around Sofia and Boyana Church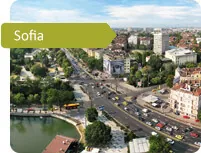 If you are visiting Bulgaria, a day trip of its beautiful capital is a must do. We organize tours of Sofia city with visits to various sights, like the famous National History Museum and the nearby ancient Boyana Church.
On the tour you will visit:
Sofia city tour and Boyana Church guided tour
Main departure city – Sofia
But the tour can be also organized from Plovdiv, Bansko, Borovets and other cities.
Tour Duration – 6 to 8 hours.
*However, depending on the itinerary, pick up and drop off location tour duration may vary.
Included – English speaking driver, fuel, parking fees, all taxes.
Excluded – entrance fees, food, drinks, personal expenses.
Pick up and drop off at your accommodation.
Pricing depends on vehicle type, amount of passengers, tour guide and itinerary. We make tours for groups between 1 and 55 people.
Payment methods – cash (recommended), VISA / Master Card, PayPal, online payment and bank transfers.
Choose from English, Spanish and Russian speaking tour guides, or just go with an English speaking driver.
You can always book a multi-day tour with us, just email your requirements.
In only one you can see and visit a lot of interesting places in the city, from the shines of the ancient Churches to other new an undiscovered places – with us you'll see a different Bulgaria.
We make sure that the day tour are organized properly and go smoothly so that our customers can enjoy their trips and vacations undisturbed.
The tours are organized for you, your family or chosen group of friends, there will be no strangers from unknown places.
You will be provided with a comfortable, well air-conditioned car that will take you wherever you desire.
The English speaking driver-guide has been well trained, he will accommodate any of your needs and even keep a speed that most suits your comfort level. Our drivers have knowledge of the local region and can even give you advice on the eating spots and even drive you to scenic routes where you an take photos.
Order day tours to the capital of Bulgaria is very simple. Leave us your request and our staff will call and tell you about the trip.
Ordering day trips to the capital of Bulgaria has been made simple. All you have to do is fill in the booking form located on the website and our staff will call you about the trip.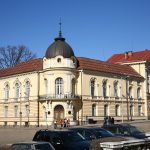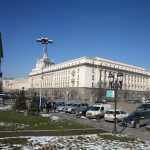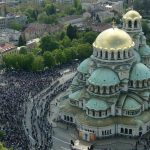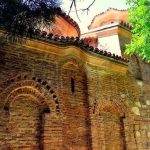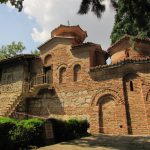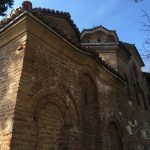 Sofia is one of the oldest European capitals and it is ready to show you a wide variety of interesting places, from ancient monuments, to museums and art galleries. It's hard to ignore the frescos of the Boyana Church when walking through the ancient streets of Sofia. The church itself is located at the foothill of the beautiful Vitosha Mountain. On its slopes are located various trekking routes and ski lifts, which you can also enjoy in one day.
Worthy of your visit are some of the most famous attractions the city has to offer you. Haga Sophia with its flat domes and the magnificent Alexander Nevsky Cathedral located at the center of the city. Near it is located the oldest church in the city – the rotunda of St. George and the national archeological museums and the national art gallery.
While filling out the application form, leave a phone number so we can contact you about the fascinating tour. Our goal is to create a tour hat will suit your personal interests.
How to book a day tour with us?
Estimate
Send us your requirements using the form below
Booking
We will send you an estimate and confirm details
Ready to travel!
We will pick you up at your accommodation
In case you are not satisfied with the tour of the city provide, then you can request a personal tour be made especially for you. Tell is which sites you'd like to see and we will make it happen.
In addition to that we also organize multi-day trips inside and outside of the country. As long as you have a visa you can safely travel to Bulgaria's neighboring countries.