Day Trip to Veliko Tarnovo and Krushunskie waterfalls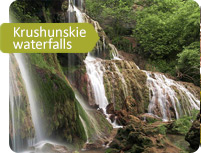 If you want to diversify your vacation experience away from the Bulgarian seaside, a good way to learn more about the country and explore interesting places is through our private day trips. Travel to the city of Veliko Tarnovo and see the fortifications and representations of the life of medieval Bulgarians. On the same trip you can witness the beauty of the Krushunskih waterfalls. Take advantage of the opportunity to see the untouched beauty of Bulgaria, it's not far from civilization.
On the tour you will visit:
Veliko Tarnovo and Krushuna Waterfalls
Main departure city – Sofia
The tour can be also organized from Plovdiv, Burgas, Varna, Bansko, Borovets and other cities.
Tour Duration – 6 to 8 hours.
*However, depending on the itinerary, pick up and drop off location tour duration may vary.
Included – English speaking driver, fuel, parking fees, all taxes.
Excluded – entrance fees, food, drinks, personal expenses.
Pick up and drop off at your accommodation.
Pricing depends on vehicle type, amount of passengers, tour guide and itinerary. We make tours for groups between 1 and 55 people.
Payment methods – cash (recommended), VISA / Master Card, PayPal, online payment and bank transfers.
Choose from English, Spanish, French and Russian speaking tour guides, or just go with an English speaking driver.
You can always book a multi-day tour with us, just email your requirements.
All of our private day trips are filled with informative trips, lots of interesting trivia and a high comfort level are some of the things you may expect.
The trip will start once we take you from your hotel, the trip ends when we leave back at the hotel.
Your driver will be your guide as well, don't worry he is fully trained. He can give you advice on where to shop for souvenirs as well as take you to the best lunch and dinner spots in the region.
It's up to you to decide how much time is spent watching a particular sight, move on whenever you feel like it.
Your traveling experience is made as comfortable as possible, you have full control over the climate control in the car cabin as well as have full reign over the entertainment system and stereo.
Booking a tour takes only a couple of minutes. All you really need to do is fill out the application located on our website and submit it, we'll call you to answer any questions you may have.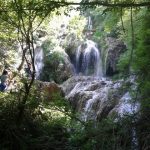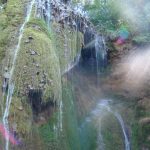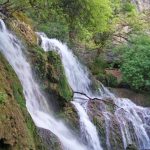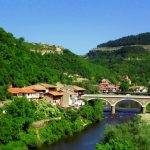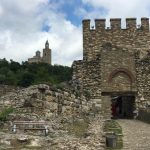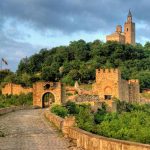 Krishunsskie waterfalls are located in the natural park of "Tract Maarat" which is near Lovech, aside from the amazing sight of the waterfalls it also includes the pristine local wilderness, many species of trees and wild life. The waterfalls start as springs of hot water, the water falls 20 meters and gradually cools. It devise into many small streams which fall down the sharp cliff side creating a cascade which spreads over the terraces.
The Krusshunskie waterfalls are away from any major tourist routes meaning that you can experience their beauty without interference from the annoying crowds. There are caves nearby, one of which is also the largest cave systems in Europe. It's called Devetashkata and we are ready to organize a tour of the pristine natural resort. In the application leave a number so we can contact you within 20 minutes.
How to book a day tour with us?
Estimate
Send us your requirements using the form below
Booking
We will send you an estimate and confirm details
Ready to travel!
We will pick you up at your accommodation
Interested in a particular sight, but it's not mentioned in any of our tours? Let us know and we'll create a tour that suits your personal taste. Our guides are ready to take you to any spot in Bulgaria, from pilgrimages to the many monasteries in the country, to different sights in neighboring countries.
All you need to do is contact us and we'll make the journey of your dreams come true.