Day Trip to Veliko Tarnovo, Tsarevets Fortress, Arbanasi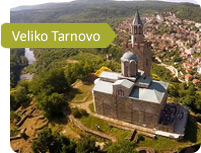 Many people come to Bulgaria for the sea and sun, it's important not to forget that the country has plenty of other attractions to offer, each one of which is worth seeing. On the tour of Veliko Tarnovo you are free to explore the city, which during ancient and medieval times was the capital of the Bulgarian kingdom. Visit the medieval fortress Tsarevets and cherish the original architectural structures of the local village of Arbanassi.
On the tour you will visit:
Veliko Tarnovo City, Tsarevets Fortress, Arbanasi City
Main departure city&lt – Sofia
The tour can be also organized from Plovdiv, Burgas, Varna, Bansko, Borovets and other cities.
Tour Duration – 6 to 8 hours.
*However, depending on the itinerary, pick up and drop off location tour duration may vary.
Included– English speaking driver, fuel, parking fees, all taxes.
Excluded&lt – entrance fees, food, drinks, personal expenses.
Pick up and drop off at your accommodation.
Pricing depends on vehicle type, amount of passengers, tour guide and itinerary. We make tours for groups between 1 and 55 people.
Paymentmethods – cash (recommended), VISA / Master Card, PayPal, online payment and bank transfers.
Choose from English, Spanish, French and Russian speaking tour guides, or just go with an English speaking driver.
You can always book a multi-day tour with us, just email your requirements.
We will take care of everything, from the booking of the private day tours to the attractions. During the trip it's our goal to ensure that you are as comfortable as possible.
All cars are serviced and well-maintained, equipped with air conditioning and internet access, we even have child seats ready to be installed at your request.
We provide the services of qualified guides who will take you to your desired destination and back, with stops along the way whenever you demand it.
You will be immediately informed of the price of your particular tour, the cost of entrance tickets are included in the quote.
No payments in advance are needed, we book everything for you and you pay later.
After you've looked through and chosen your desired tour, all you have to do to book is to fill out the application form, one of our managers will contact you immediately to discuss the details of the tour.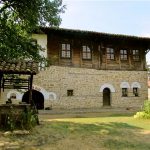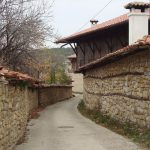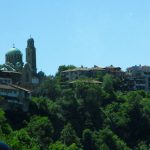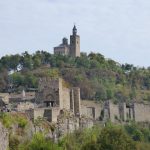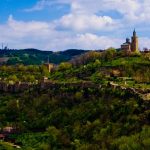 Veliko Tarnovo was once the capital of Bulgaria, now it is one of the most popular tourists destinations internationally and in Bulgaria. The way the city is laid out shows its age, it strikes you with its originality, many of the houses there are located on the steep cliffs and banks dug by the ancient Yantra river.
The main attraction of the city is the medieval fortress of Tsarevets which was once the former residence of the Bulgarian kings. Near Veliko Turnovo is located a cozy, small village called Arbanasi which was once an important resting place for the royalty that ruled down in Turnovo. Through the village you can see many old houses, some of which even resemble small fortresses. Quite a lot of them are now museums which can be entered and explored.
An example of such a house is the Konstantsalieva house, there you can learn about the way its inhabitants lived during the 18th century. Near Arbanassi is the Nunnery "Holy Virgin" with its miraculous icon. See all of this and a lot more on one of our tours.
How to book a day tour with us?
Estimate
Send us your requirements using the form below
Booking
We will send you an estimate and confirm details
Ready to travel!
We will pick you up at your accommodation
All you really have to do to get closer to this trip being a reality is you have to fill in the application form and we'll contact you within 46 minutes. The routes of the tours are set, however, if you feel like it does not fit your wishes we can change the route according to your interests.
It is possible to arrange a tour to different neighboring countries with us. If you want to witness the magnificence of Istanbul or you'd like to experience the mystical atmosphere of the Hungarian Dracula castle we'll gladly help you arrange said trip. All you have to do is leave a phone number with your application and the rest is up to us.