Private day trip to the village of Rupite and Melnik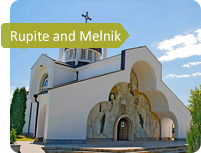 After many days spent relaxing at the beach you finally would like to see something new? We are offering you a one-day trip to some of the most beautiful places in Bulgaria, one of which is the small town of Melnik, after a tour of the town, we take you on a trip to Baba Vanga's village Rupite where she live out the rest of her days.
To go there all you have to do is fill out the application form on our website, selecting the tour beforehand. Let us take care of the details for you while you enjoy your carefully created tour of the picturesque parts of the country.
Our guide will provide a comfortable car for you to take you to and from your hotel to any of the chosen destinations.
The tour you will be going on is fully personalized, you determine where to stop for a rest, the time an duration of the sightseeing, where and what to photograph.
Our top priority is your comfort, for your convenience we'll install a car seat for free so your child can travel safely along with you.
The tour starts and finishes at the door of your hotel or any other place of your choice.
Leave a phone number for contact when submitting the application, once we've contacted you there is nothing to worry about. We'll call you and explain everything in detail so we can agree on the date and time of travel.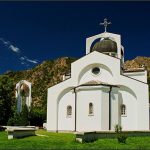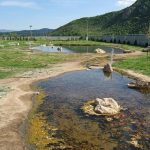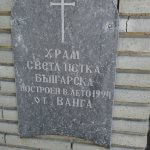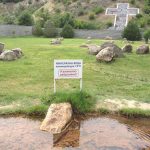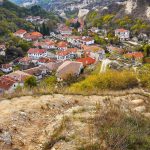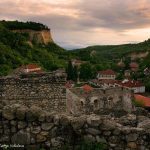 Rupite is a special place in Bulgaria, it is a village built atop a sleeping volcano, surrounded by hot springs with thriving exotic animals and plant life. There lived the famous Bulgarian clairvoyant Baba Vanga, a woman of great renown that has saved many lives with her words and kindness. Funds gathered in the village allowed the locals to erect a chapel called Agia Paraskevi, a strange looking chapel with frescoes written by closely related people to Vanga. Next to the chapel lies forever still the remains of the clairvoyant, welcoming the pilgrims and tourists that come to visit each year.
To learn more about Vanga and where she spent most of her time in person, fill out an application and submit it our website. Our team will call you to clarify any details that are missing.
How to book a day tour with us?
Estimate
Send us your requirements using the form below
Booking
We will send you an estimate and confirm details
Ready to travel!
We will pick you up at your accommodation
While we organize one day trips, we can create multi-day tours inside an outside of Bulgaria. Enjoy a tour to a neighboring country like Turkey, Greece, Romania where you can also enjoy amazing historic sites and landmarks. For this to happen all you have to have is a Shengen visa, leave the organizing and booking for us – leave a request form on the website and we will do all of the hard work for you.