Wine tour along the coast of Bulgaria – Evksinograd, Varna, Burgas, Karnobat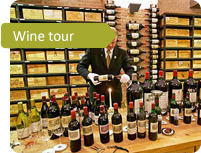 Dreamed of visiting wineries and tasting only the finest of wines? Our can provide this opportunity for you, realize your dream with us and enjoy an expertly organized wine tasting trip to Evksinograd, Varna, Burgas and Karnobat – your choice.
On the tour you will visit:
Wineries in Evksinograd, Varna, Burgas and Karnobat.
We will send you a choice of wineries in the region and will plan your tour together.
Main departure city – Varna
But the tour can be also organized from Plovdiv, Burgas, and other all neighboring resorts.
Tour Duration – 6 to 10 hours.
*Depending on the itinerary, pick up and drop off location tour duration may vary.
Included – English speaking driver, fuel, parking fees, all taxes.
Excluded – entrance fees, food, drinks, personal expenses.
Pick up and drop off at your accommodation.
Pricing Depends on vehicle type, amount of passengers, tour guide and itinerary. We make tours for groups between 1 and 55 people.
Choose from English, Spanish and Russian speaking tour guides, or just go with an English speaking driver.
You can always book a multi-day tour with us, just email your requirements.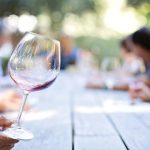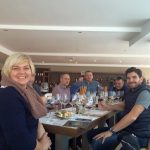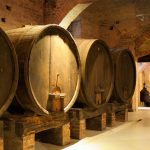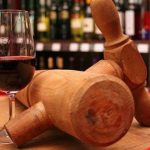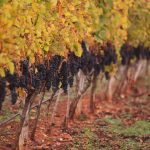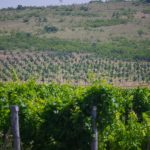 Don't waste your time in the hotel, go an witness wine production in the making, feel like an aristocrat while tasting all of the best wines Bulgaria has to offer.
What do we offer?
Individual tours – no interference from people you don't know. The cab of the car is all yours and you decide how hot or cold it is. Stop at any point of the trip to take photos or enjoy some local food – its up to you.
Travel in a comfortable bus – we'll provide a child seat completely free of charge. It will already be installed once we pick you up from the hotel. After the tour is done we'll take you back.
You choose the time and date of your travel.
Payments can be made directly to the driver of the bus in any currency you have, all tour booking will be done by us, no need to bother with it yourself.
Make your vacation an unusual experience and try wines from the best grapes.
Book your trip right now – simply select the tour that is most to your licking, submit the application form on our website and wait for us to contact you. We'll call within 20 minutes of submission. Be your personal sommelier and assess the quality and taste of each unique Bulgarian made wine.
How to book a day tour with us?
Estimate
Send us your requirements using the form below
Booking
We will send you an estimate and confirm details
Ready to travel!
We will pick you up at your accommodation