Private day tour to Zheravna, the Karandila Cape and Shoumen Monument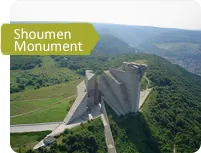 Bulgaria is an astounding vacation destination and it is worthy of your visit. If you've already seen all of the sights your resort has to offer, but don't want to spend the rest of your vacation at the hotel, we are offering travel to Zherevna then Krandila Cape and a visit to the sight of the creation of the Bulgarian Kingdom marked by a large monument near Shumen.
On the tour you will visit:
Zheravna, the Karandila Cape and Shumen Monument
Main departure city – Varna and Burgas
But the tour can be also organized from Plovdiv, Burgas, Varna, and other cities and resorts.
Tour Duration – 6 to 8 hours.
*Depending on the itinerary, pick up and drop off location tour duration may vary.
Included – English speaking driver, fuel, parking fees, all taxes.
Excluded – entrance fees, food, drinks, personal expenses.
Pick up and drop off at your accommodation.
Pricing Depends on vehicle type, amount of passengers, tour guide and itinerary. We make tours for groups between 1 and 55 people.
Choose from English, Spanish and Russian speaking tour guides, or just go with an English speaking driver.
You can always book a multi-day tour with us, just email your requirements.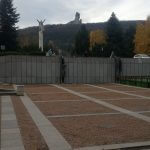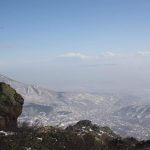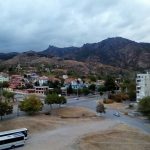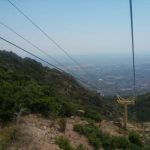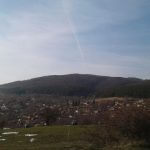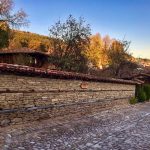 We'll make sure that your vacation is a unique experience, with our original tours a new experience is guaranteed. Bulgaria is a country of many wonders not only its Black Sea coast and the mountains. There is an interesting museum in Shumen with artifacts from the first Bulgarian Kingdom. Near it you can visit and see the beautiful scenery of Karanddila Cape and Zheravna.
What are the benefits of a trip we organize?
We care about our customer's comfort and convenience – we'll pick you up in a comfortable minibus for your tour of any chosen location and take you back straight to your hotel after the tour is over.
Enjoy a guided tour by a English speaking guide – learn more from him about the different aspects of the region you are visiting. Interesting trivia and historical data will only make your experience fuller. Learn more about your different points of interest.
Provided free child car seats. We'll stop whenever you'd like either for to rest, to grab some food or to take pictures of the beautiful scenery – all in the name of a comfortable trip.
Don't waste any more time postponing your trip, order it now. To book you really only need to choose a tour and submit an application from on our website, remember to leave a phone number for contact.

How to book a day tour with us?
Estimate
Send us your requirements using the form below
Booking
We will send you an estimate and confirm details
Ready to travel!
We will pick you up at your accommodation
We'll call you back within 20 minutes and clarify any details around the payments, routes of the tour and other details. After we've called your tour is guaranteed, we hope you enjoy it.