Day Trip to Zheravna, monument in Shumen and Madara Horseman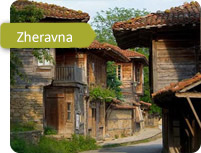 There are many places that can become a part of your cultural vacation in Bulgaria, explore different locations and learn more about the country, its people and its ancient history. One of the most popular destinations amongst tourists is the village of Zheravna, another is the Madara Horesman, a bas relief located near Shumen.
On the tour you will visit:
Zheravna Village, monument in Shumen and Madara Horseman
Main departure city – Varna
The tour can be also organized from Plovdiv, Burgas, all sea resorts and other cities.
Tour Duration – 6 to 8 hours.
*However, depending on the itinerary, pick up and drop off location, tour duration may vary.
Included – English speaking driver, fuel, parking fees, all taxes.
Excluded – entrance fees, food, drinks, personal expenses.
Pick up and drop off at your accommodation.
Pricing depends on vehicle type, amount of passengers, tour guide and itinerary. We make tours for groups between 1 and 55 people.
Payment methods – cash (recommended), VISA / Master Card, PayPal, online payment and bank transfers.
Choose from English, Spanish, French and Russian speaking tour guides, or just go with an English speaking driver.
You can always book a multi-day tour with us, just email your requirements.
We'll make sure to enjoy your stay in Bulgaria and ensure that you see the most unusual and interesting places the country has to offer – they will be a definite highlight of your trip here. You will not only have a good time, but do it while in full comfort. Getting acquainted with Bulgarian history and tradition has never been this pleasant.
All travel to and from your private day trips are done in a company provided bus with all of the necessary comforts. We'll even include a child-safe car seat. We take you from your hotel to your destination and bring you back once the tour is over.
Visit all of the attractions you are interested in, they will be included in the tour price as well as entrance fees, travel costs and so forth. Pay in cash using whatever currency you have on you.
While on the go you have the freedom to request a rest stop whenever you feel like it. Freely take as many photos as you want anywhere you want, enjoy the beauty of Bulgarian nature and its other attractions.
Tours are in English, the guide and driver are also fluent in English and can help you with any questions you may have.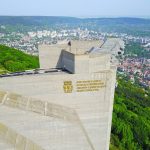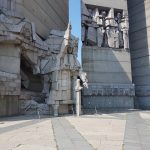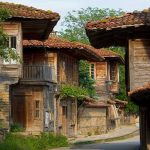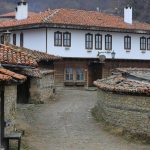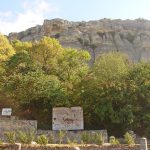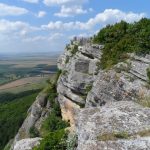 Zheravna
Zheravna is a small, clean village in a mountainous region of northeastern Bulgaria. The area is well know to tourists and is an attractive destination for holidays and sightseeing. There nature lovers can explore deep caves, karst springs and admire the antique architecture that can be found in Zherevna itself.
The cobbled streets, old stone fences, carved wooden shutters, stone tiled roofs and other wooden structures transport into a time where life was simpler, the time when Bulgaria was experiencing its own Renaissance, it is a place where both adults and children can have a good time. Many of the houses in the village have been made into museums devoted to the outstanding people who live for the country.
You can fully experience the ancient spirit of Zharevna only with one of our professional guides. Fill out the online application form on our website and submit it – we'll call as soon as possible. Choose an excursion, select and submit your request with only one click, we'll call to confirm your order and go over any details. For unforgettable emotions and an end to the monotony of your vacation around the poolside choose Zharevna.
How to book a day tour with us?
Estimate
Send us your requirements using the form below
Booking
We will send you an estimate and confirm details
Ready to travel!
We will pick you up at your accommodation
Do not waste your time – order the tour today.