North Coast Tour to Balchik and Kaliakra
The Queen Palace and the Cape Tour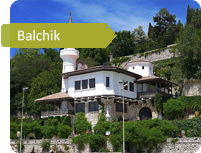 Go on a day tour of Balchik, one of the most picturesque towns of Cape Kaliakra, a jaw-droppingly beautiful section of Bulgaria's Black Sea coast.
You'll visit the ancient Aladzha Cave Monastery, explore 65 000 square metres of botanical gardens and the Palace of Queen Maria – one of the most unusual royal retreats in the world.
After a day spent overlooking the warm blue waters of the bay from the gazebos of the palace's gardens and walking the historic streets of Balchik itself, you'll finish the day with fresh local mussels from the farm on the coast.
On the tour you will visit:
Aladzha Monastery
Balchik
Queen Maria Castle
Botanical Garden
Mussle Farm and Restaurant (optional)
Kaliakra Cape
Why use Explore Bulgaria?
Comfortable, spacious minivans or vehicles – always fitted with A/C, which you control
Fully licensed English-speaking tour guide and driver (as well as several other languages)
Set cost – and payment only after your tour is finished
Get collected right from your door and dropped off anywhere you like
You're the boss – add breaks and stops whenever you want them
Choose from licensed Spanish, French and Russian-speaking tour guides if you prefer – or go with an English-speaking driver only, or just a tour guide.
We can also recommend how to have the best experience if you want a multi-day tour. All you need to do is let us know.
What you'll see on your private day tour of Balchik
Aladzha Monastery
The Aladzha rock monastery is well-known not only in Bulgaria but also around the world. Located 3 km from the Golden Sands resort, this medieval Orthodox Christian monastery is carved into a cave in the limestone cliffs.
Set in the beauty of a protected forest area next to the nearby Nature Park, this site is a must for lovers of natural beauty and history alike.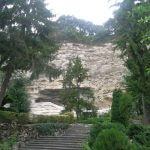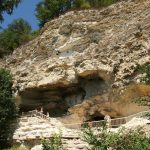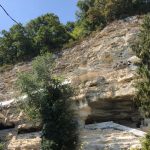 Balchik
Once a thriving Thracian settlement, modern Balchik sprawls attractively along the Black Sea coast of Bulgaria. It's a glorious place of beaming sunshine, terraced and blue waters out in the bay.
There is a lot to see in town, including four museums and outdoor areas depicting ancient times with exhibits and displays. It also contains two wonders – the Botanical Gardens and Queen Mary's Palace.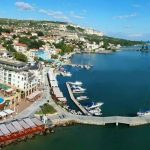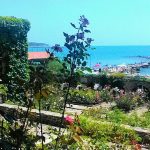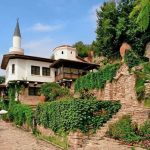 Balchik Botanical Garden
Forming the setting for Queen Maria of Romania's stunning Quiet Nest Palace, the Balchik Botanical Gardens cover 65 000 square metres and boast over 2000 plant species as well as gorgeous alleys, terraces and gazebos overlooking the sea.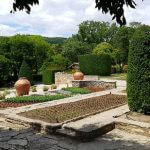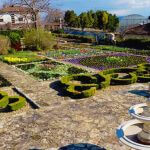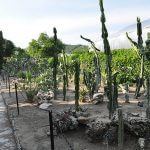 Palace of Queen Mary
One of the main attractions of Balchik is the Palace of Queen Maria, set in the enormous botanical gardens.
Consisting of several villas, a smoking hall, chapel, holy spring, wine cellar and power station, this truly one-of-a-kind building was state-of-the-art glamour back in the 1920s when it was built – and not to be missed if you're in town.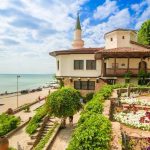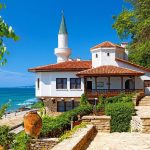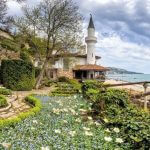 Cape Kaliakra
The long, narrow Cape of Kaliakra, towering 70 metres above the water, is one of the most interesting and mysterious places in Bulgaria. The seawater has eroded the rock here, cutting niches and caves into the shoreline.
Kaliakra was the original base of the Thracian settlement on this site and, over time, turned into a fortress, the remains of which have survived on the cape to the present day.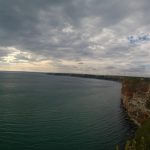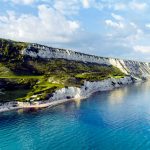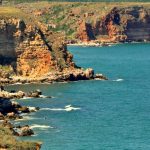 The Mussel farm
Finish your tour by witnessing the process and – more importantly – feasting on the freshest mussels on the Black Sea!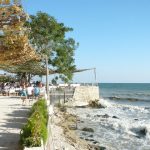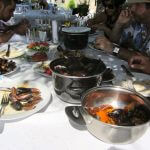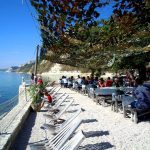 Your Balchik tour information
Pick up: Your tour can start from any location in Varna, Burgas, Golden Sands, Sunny Beach, Albena, Sozopol, Nessebar as well as all other seaside resorts and other nearby cities.
Tour Duration: 8 to 10 hours. However, this may vary depending on the itinerary, pick up and drop off locations you choose.
Included: the driver or guide you choose, fuel, parking fees and all taxes.
Excluded: entrance fees, food, drinks and personal expenses.
Price: from €160 for a group for up to 4 people. Will vary depending on your chosen vehicle type, number of passengers, tour guide and itinerary.
Accepted payment methods: cash, VISA / Master Card, PayPal and bank transfer.
How to book your day tour with us
Estimate
Fill in the booking form. We'll get back to you usually within 20 minutes.
Booking
We will discuss the route, start and end points and other details.
Ready to travel!
We're always happy to make changes to your Balchik tour itinerary to create your dream day.