Private day tours from St. Constantine and Helena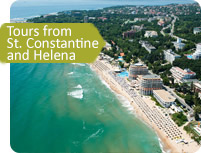 You've already visited the local monastery, a botanical garden and want to see more but don't know where to go? Aroundbulgaria is offering excursions that will take you to other interesting places.
Our company can and will arrange private tours from St. Constantine and Helena to Sofia, Varna, Balchik and any other city or location in Bulgaria you are interested in.
Our day trips are made as follows.
The tour starts in the morning with departure from your hotel, no need to meet us anywhere, we'll come and pick you up. The same minibus will later take you back after the trip is over.
Your personal drier-guide is not only there to teach you about the sight you are visiting, but to give you advice on where to go, which souvenir shops have fair prices, which places have the tastiest food and so on.
The price of the tour you can pay directly to your guide, no need for bank transfers, pay in whatever currency you have or are most comfortable with. No advance payments needed.
All of our cars have air conditioning, a free child car seat provided which we install for you.
The booking takes only about 5 minutes at most, use our website and you can begin with the preparations for your tour.
Excursion from St. Constantine and Helena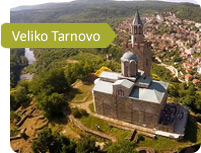 CITY OF THE TSARS TOUR
Explore Bulgaria's medieval capital and the must-see Tsarevets Fortress – plus the cosy traditional village of Arbanassi.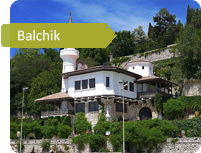 THE QUEEN AND THE CAPE TOUR
Luxuriate in the Romanian Queen's castle and the huge botanical gardens at Balchik before you witness the Thracian mysteries at Kaliakra Cape.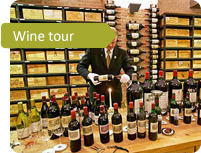 WINERIES AND WINE TASTING EXPERIENCE
Visit the best local wineries and imbibe the unique tastes of the finest Bulgarian wines.
THE BEAUTY OF THE BLACK SEA COAST TOUR
See stunning Sozopol and UNESCO-protected Nessebar – two incredibly ancient jewels of Bulgaria's Black Sea coast.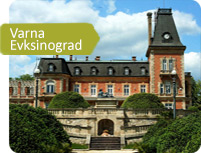 THE VARNA CITY EXPERIENCE
From the surely unmissable to the secret and local, see everything Bulgaria's third largest city has to offer.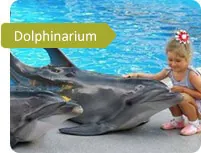 VARNA DOLPHINARIUM GUIDED VISIT
Get a local guide and have the perfect experience at one of Varna's best attractions for adults and children!
TO VARNA AND BEYOND
Launch yourself from the streets of Bulgaria's coastal capital to the nearby Stone Forest, Shumen Monument and Aladzha Cave Monastery.
If you the standard tour doesn't do it for you then we can accommodate your wishes, feel free to create your own trip. We will organize anything you want, from trips to small and remove villages to multi-day trips to monasteries, places of celebration, festivals not mentioned in the list or other natural beauties in Bulgaria – you name it, we will do it.
How to book a day tour with us?
Estimate
Send us your requirements using the form below
Booking
We will send you an estimate and confirm details
Ready to travel!
We will pick you up at your accommodation