Private day tours from Primorsko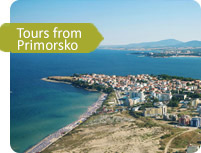 Primorsko is a paradise of archeology fiends and those who lover the antiquity. There is a large concentration of ancient settlement remains around the town and Aroundbulgaria is ready to show then to you in detail – learn more about the famous and not so famous ruins found in Primorsko.
In addition to this we also organize day trips to and from Primorsko and many other Bulgaria cities regardless of distance – we do nearby and distant ones.
We make our tours to be convenient and comfortable for our clients.
The place and time of the journey is determined by you alone – you are the boss and main decider of how your tour is shaped.
The tour price will be announced in advance to booking. You can either pay during the trip or prior to it via a bank transfer. Payments can be make on the spot, give the money to the driver in whatever currency you have.
Our team will organize a convenient means of transportation based on the size of your group. We can accommodate both small groups and families and groups up to 34 people with a comfortable minibus.
Children on-board? We will provide a child safe car seat free of charge and even install it for you. All vehicles are equipped with full climate control which you have control over, cars also have internet access.
Select the tour of your choice in the application form, submit it on our website and leave a phone number for contact. We will contact you to confirm the reservation free of charge.
Excursion from Primorsko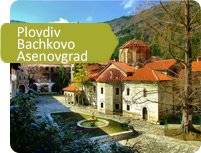 EUROPEAN CAPITAL OF CULTURE TOUR
Wander the streets of Plovdiv, the oldest inhabited city in Europe – stop at Bachkovo Monastery, Asen's Fortress and more.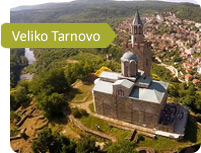 CITY OF THE TSARS TOUR
Explore Bulgaria's medieval capital and the must-see Tsarevets Fortress – plus the cosy traditional village of Arbanassi.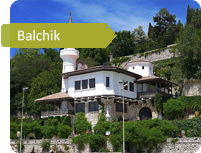 THE QUEEN AND THE CAPE TOUR
Luxuriate in the Romanian Queen's castle and the huge botanical gardens at Balchik before you witness the Thracian mysteries at Kaliakra Cape.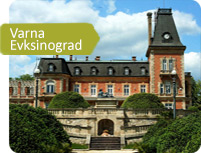 THE VARNA CITY EXPERIENCE
From the surely unmissable to the secret and local, see everything Bulgaria's third largest city has to offer.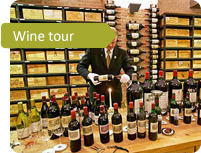 WINERIES AND WINE TASTING EXPERIENCE
Visit the best local wineries and imbibe the unique tastes of the finest Bulgarian wines.
THE BEAUTY OF THE BLACK SEA COAST TOUR
See stunning Sozopol and UNESCO-protected Nessebar – two incredibly ancient jewels of Bulgaria's Black Sea coast.
COMMUNISM AND LIBERATION WAR TOUR
Climb to the mountaintop Buzludzha Communist monument then descend to Shipka and its battlefield.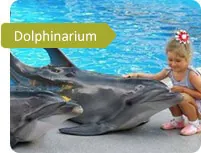 VARNA DOLPHINARIUM GUIDED VISIT
Get a local guide and have the perfect experience at one of Varna's best attractions for adults and children!
TO VARNA AND BEYOND
Launch yourself from the streets of Bulgaria's coastal capital to the nearby Stone Forest, Shumen Monument and Aladzha Cave Monastery.
None of the tour routes are to your licking? You feel like you can create a tour of your own? We will listen to your request and accommodate your needs and desires, free of charge will create a custom tour of Bulgaria even neighboring countries granted that you have a Shengen Visa.
How to book a day tour with us?
Estimate
Send us your requirements using the form below
Booking
We will send you an estimate and confirm details
Ready to travel!
We will pick you up at your accommodation