Private Day Tours From St. Vlas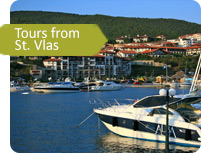 St. Vlas is the ideal place to relax on the beach, but one could get bored even this paradise. Life there can be somewhat monotonous and it can get tiresome pretty quickly.
For those who like adventure and exploring different locations, you will be happy to know that you are not limited to lying on the beach all vacation, our company is organizing trips from St. Vlas to anywhere in Bulgaria.
We will provide you with a convenient shuttle service from your hotel to anywhere in Bulgaria. All of our vehicles have air conditioning, internet access and a wide range of music and entertainment all of which you have full control over.
You also get an English speaking tour guide, experienced in his work with knowledge deeper than what a Wikipeadia article can teach you. Ask him about the different interesting stories he knows about the region and enjoy your vacation even more.
The tours are personal and private – feel free to adjust the route of the tour, stop anywhere for whatever reason free of charge.
To book a tour all you have to do is to request on our website. It takes no more than 2-3 minutes to fill out the application. Once submitted we will review it and contact you within 30 minutes so we can agree on the departure date and time as well as other details of the trip.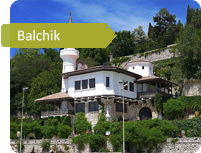 Balchik+Kaliakra
Private day trip to Balchik, Kaliakra, mussel farm.
Balchik+Aladzha
Day tour to Balchik, Aladzha Monastery, farm for mussels
Nessebar+Sozopol
Private day tour to Nessebar and Sozopol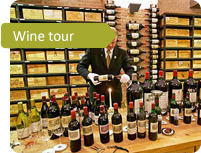 Wine tour along the coast
Wine tour along the coast of Bulgaria – Evksinograd, Varna, Burgas, Karnobat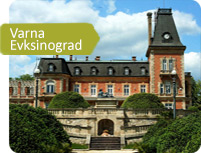 Varna
City tour of Varna – Architectural Museum, the Roman baths, the Dolphinarium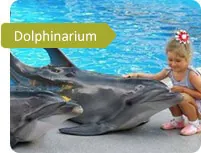 Dolphinarium in Varna
Dolphinarium in Varna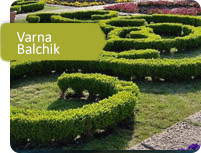 Varna+Balchik
Private day tour to Varna and Balchik with a visit to the botanical garden, the palace of Queen Mary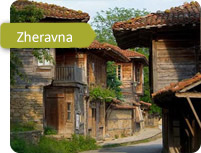 Zheravna+Madara
Zheravna, monument in Shumen and Madara Horseman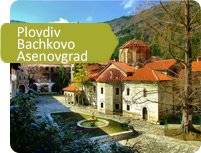 Plovdiv+Bachkovo
Private day trip to Plovdiv with a stop at Bachkovo monastery and a fortress Asenovgrad
Buzludzha+Shipka
Private day tour to Mount Buzludzha and Shipka National Park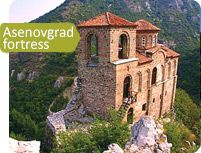 Plovdiv+Asenovgrad fortress
Day tour to Plovdiv and Bachkovo, Asenovgrad fortress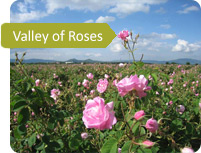 Valley of Roses and Thracian Kings
Private day trip to the Valley of Roses and Thracian Kings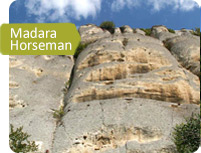 Shumen+Madara
Private day tour to Shumen, Madara Horseman and to Pobiti Kamani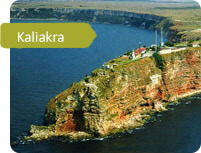 Varna+Kaliakra
Tour of Varna, on the cape of Kaliakra and mussel farm
You are in the mood to see something special? Interesting in a thematic tour? Or are you craving for a longer trip with several routs and directions?
Our managers and specialist guides at Aroundbulgaria will create a persona tour specific to your needs and interest this way we not only ensure that you have a good time, but to also help you fall in love with Bulgaria. We will do our best to create a diverse and interesting tour which you will remember for a long time.
How to book a day tour with us?
Estimate
Send us your requirements using the form below
Booking
We will send you an estimate and confirm details
Ready to travel!
We will pick you up at your accommodation