Day Tour to Veliko Tarnovo
CITY OF THE TSARS TOUR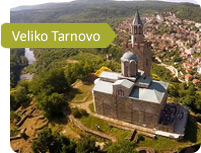 Visit this ancient city, once the medieval capital of the Bulgarian kingdom.
On your day tour of Veliko Tarnovo, one of the most amazing sights you'll see is the Tsaravets fortress – once the country's main defensive fort – and now a simply unmissable part of any visit to Bulgaria.
You'll also explore the nearby village of Arbanassi – now an architectural preserve – and have the option of visiting the awe-inspiring Krushuna waterfalls.
On the tour you can visit:
Veliko Tarnovo City
Tsarevets Fortress
Arbanasi City
Transfiguration Monastery
Ethno village Etar (optional)
Krushuna Waterfalls (optional)
Have lunch in a local traditional restaurant (optional)
Why use Around Bulgaria?
Travel in spacious, comfortable minivans and vans
Your Ensligsh speaking driver or fully licensed tour guide will introduce you to the best of the region
Pay only after your tour is complete – and know how much you'll pay first
Select your personalised start and end tour locations
Include breaks to rest, stops to take photos, buy souvenirs – you're in charge of your day
We're also happy to provide fluent and fully licensed Spanish, French and Russian-speaking guides if this would better for you.
What you'll see on your tour of Veliko Tarnovo
Veliko Tarnovo
In medieval times, Veliko Tarnovo was the capital of Bulgaria. Now, it is one of the most popular tourist destinations – both internationally and within Bulgaria.
The way the city is laid out shows its age. You can wander down the steep cliffs and along the banks of the Yantra river to see the houses which were built there.
The so-called "City of the Tsars" is home to the Patriarchal Cathedral as well as the famous Gurko Street and craft district in the Old Town. Most of its monuments, museums and bridges are incredible and not to be skipped.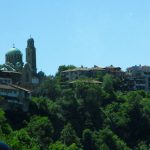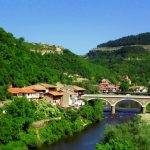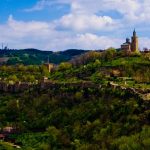 Tsarevets Fortress
Perhaps the main attraction of the city is the medieval fortress of Tsarevets. Located on the eponymously-named hill, this was once the residence of the Bulgarian Emperors – as well as being the country's premier defensive fortress in the 12th to 14th centuries.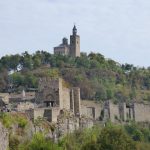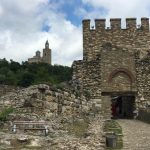 Arbanasi Architectural Reserve
Near Veliko Tarnovo is the cosy village of Arbanasi.
Once an important resort for the royalty who lived in Tsaravets Fortress, it is now an architectural reserve. The old buildings here – some of which resemble small fortresses themselves – are preserved for prosperity. Some have become museums which you can enter and explore.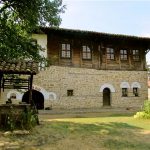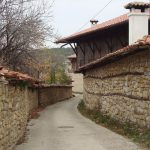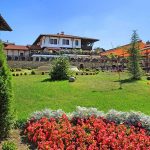 Preobrazhensky Monastery
The "Transfiguration Monastery" or "Monastery of the Holy Transfiguration of God" is located seven kilometres from the centre of Veliko Tarnovo.
An Eastern Orthodox monastery, it is protected by the steep cliffs which rise above the left bank of the Yantra.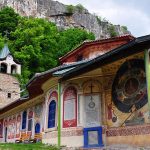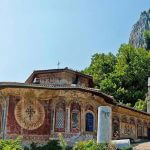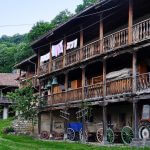 Krushuna waterfalls (optional)
The Krishunskiye waterfalls are located in the Tract Maarat National Park near Lovech.
The waterfalls start as springs of hot water, whereupon they fall 20 metres and gradually cool. Dividing into many small streams as they cascade down the sharp cliff side, they create wondrous falls which spreads over the terraces.
As well as the amazing sight of the waterfalls, you can also explore the park's pristine local wilderness. This includes many different species of trees and wildlife.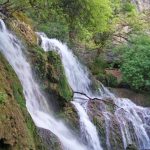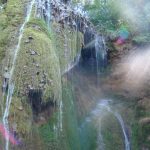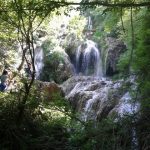 Your Veliko Tarnovo tour information
Pick up: Your tour can start from any location in Sofia, Varna, Plovdiv or any resort close to Varna.
Tour Duration: 8 to 10 hours. However, this may vary depending on the itinerary, pick up and drop off locations you choose.
Included: the driver or guide you choose, fuel, parking fees and all taxes.
Excluded: entrance fees, food, drinks and personal expenses.
Price: from €140 for a group for up to 4 people. This may change depending on the start and finish locations you choose and any extras you add to your itinerary.
Accepted payment methods: cash, VISA / Master Card, PayPal and bank transfer.
How to book a day tour with us
Estimate
Get in touch with us today. Enter your tour into our booking form and we'll contact you in around 20 minutes.
Booking
You can request any additional information you might need and get a clear quote which will include your favoured drop-off and collection points and any custom itinerary changes you might have made.
Ready to travel!
Once you've finalised everything, we'll confirm your Veliko Tarnovo day tour date.