Airport Transfers and Day Tours Around Bulgaria
Get the most from your travel in Bulgaria – when you let us take care of your comfort, transfers and excursions!
No matter if you are on a business trip or on a family holiday, Around Bulgaria provides the perfect transportation for your needs.
We provide airport transfer / TAXI services from all Bulgarian airports:
We also provide airport transfer services from Serbia, Greece, Macedonia, Romania and Turkey to Bulgaria.
You can book a taxi online without any upfront payment, just by submitting the booking for below.
Traveling with kids?
We have the right child seats, just let us know in advance.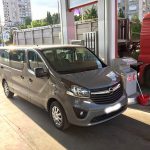 Arriving late night or early in the morning?
No problem, we provide airport transfers 24/7.
Traveling with a group?
We own vehicles for up to 8 people, but can provide transfer for large groups.
Visiting Bulgaria often?
We offer special conditions for business and corporate clients. All kinds of travel documents, discounts and more.
This is how we work: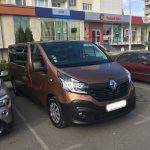 Our driver will meet you with a nameplate in the airport's arrival hall.
Driver carries and loads your luggage to the vehicle.
All transfers are private, so you don't wait to pick up and drop off other passengers.
The driver will carry your luggage from the car to your hotel's reception.
We monitor the flights schedules, so if your flight is late we will know and pick you up at the right time.
More reasons to choose Around Bulgaria for your transportation needs: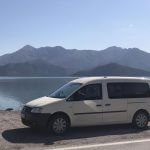 English speaking drivers
Free child seats
Free waiting if your flight is delayed
Final all inclusive prices
Discounts on return transfers
Booking a transfer in Bulgaria:
Simply fill the form below and we will confirm the price and your transfer details. No advance payment is required.
Payments:
You can pay in cash (Euro, Dollars), or via Bank transfer, Visa/Mastercard and PayPal.
Imagine it – the taxi is always on time. You've got your own choice of music playing on the stereo, and the perfect air-conditioner settings. A friendly driver who'll share his city tips with you, or leave you to your own thoughts. A clean, scent-free vehicle, and everything exactly the way you like it.
When you book with AroundBulgaria, this is reality... and we're proud to share with you what we believe is the very finest transportation service in Bulgaria.
Airport Transfers in Bulgaria
Punctuality, courtesy, responsibility: these are the qualities we look for in a driver, when planning an airport transfer. We are ready to provide you with all these conditions, and a service to fit your personal preferences. We'll provide our clients with everything they need – Internet, stops for refreshments, city advice, anything to make your transfer more comfortable after your flight touches down More details on transfers
Private Taxi in Bulgaria
All drivers hired through AroundBulgaria will be ready to greet you with honesty, expertise and a courteous service. We provide a fleet of excellent vehicles, English-speaking chauffeurs, plus a multitude of additional complimentary services and bonuses for each client. More details on taxis
Private Day Tours Around Bulgaria
Our excursion programs run from the most famous tourist sights, all the way down to the secret treasures and lesser-seen wonders of Bulgaria. We don't just show our clients monuments, or lecture on dry historical subjects... instead we'll acquaint you with the spirit of the Bulgarian people, to create a tour that is as filled with life as it is fascinating. More details on transfers
To book our services, you just need to fill in the booking form, or contact us via phone or WhatApp. I will send you a free, non obligatory price estimate. There is no advance payment. The price quoted to you at the time of booking is always the final cost, with all expenses included.
For your convenience, we accept payment in Bulgarian Levs, in US Dollars, in Euros or online with credit/debit cards. So don't worry about looking for an exchange kiosk at the airport – we've got you covered.
Book your airport transfer today, and prepare to enjoy comfortable, convenient travel around Bulgaria. Let us take care of your transfers and private tours! You can also arrange an adrenaline adventure in Bulgaria - take a look at "Adventure Gift Vouchers with Adventures.bg