Day trips from Varna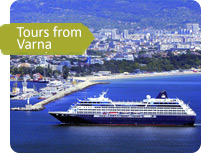 Exploring the fascinating sights of Varna can take more than one day, but Bulgaria has a lot more to offer, there are other equally interesting towns and cities throughout the country that are worth visiting.
Not too far from Varna one can see the archeologically ancient Plovdiv, Veliko Tarnovo and its medieval fortress and the national reserve and monument on Buzludzha. In case you've already seen these or want to see something different, Aroundbulgaria is organizing personalized trips to the neighboring countries of Macedonia, Turkey, Greece and Romania.
You do not need to worry about anything, our team will deal with all of the organizational work and ensure that you have a good time.
Our team will provide full transportation around the country, travel wherever you'd like in the comfort of our modern vehicles, for large groups we have a minibus with services straight from your hotel.
Your diver-guide will hold informative tours anywhere you want to go, feel free to stop anywhere upon request.
The prices of the trip are fixed and will not change, they include the guide service, the travel tolls for the roads, parking and the tickets for sightseeing tours.
Book a tour online or contact us by phone at any time – we'll arrange the trip for you and take into account any and all needs and interest you have.
Excursion from Varna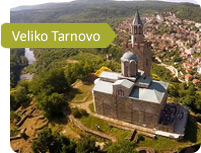 CITY OF THE TSARS TOUR
Explore Bulgaria's medieval capital and the must-see Tsarevets Fortress – plus the cosy traditional village of Arbanassi.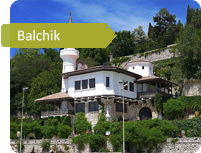 THE QUEEN AND THE CAPE TOUR
Luxuriate in the Romanian Queen's castle and the huge botanical gardens at Balchik before you witness the Thracian mysteries at Kaliakra Cape.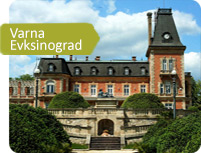 THE VARNA CITY EXPERIENCE
From the surely unmissable to the secret and local, see everything Bulgaria's third largest city has to offer.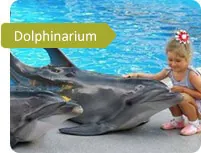 VARNA DOLPHINARIUM GUIDED VISIT
Get a local guide and have the perfect experience at one of Varna's best attractions for adults and children!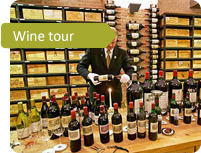 WINERIES AND WINE TASTING EXPERIENCE
Visit the best local wineries and imbibe the unique tastes of the finest Bulgarian wines.
THE BEAUTY OF THE BLACK SEA COAST TOUR
See stunning Sozopol and UNESCO-protected Nessebar – two incredibly ancient jewels of Bulgaria's Black Sea coast.
TO VARNA AND BEYOND
Launch yourself from the streets of Bulgaria's coastal capital to the nearby Stone Forest, Shumen Monument and Aladzha Cave Monastery.
If you are not happy with the proposed route of the tours or any of the sights included, we'll make changes according to your tastes and include different locations. We can even develop and brand new experience for you and your family. Create longer or shorter trips, its all in your hands.
How to book a day tour with us?
Estimate
Send us your requirements using the form below
Booking
We will send you an estimate and confirm details
Ready to travel!
We will pick you up at your accommodation