Day Tour to Belogradchik and Magura cave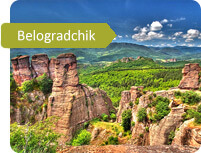 If you are bored with the scenic view of the Bulgarian coastline, our company is ready to show you a different Bulgaria and its amazing, breathtaking beauty, sweeping hills and enchanting landscapes. A visit to the small town of Belogradchick is the first stop of the day tour – the town and its surroundings are the home of one of the most picturesque places – the cliffs and one of the deepest caves and cave systems of Magura.
On the tour you will visit:
Belogradchik city and rocks, Magura cave
Main departure city – Sofia
The tour can be also organized from Plovdiv, Bansko, Borovets and other cities.
Tour Duration – 6 to 8 hours.
*However, depending on the itinerary, pick up and drop off location tour duration may vary.
Included – English speaking driver, fuel, parking fees, all taxes.
Excluded – entrance fees, food, drinks, personal expenses.
Pick up and drop off at your accommodation.
Pricing depends on vehicle type, amount of passengers, tour guide and itinerary. We make tours for groups between 1 and 55 people.
Payment methods – cash (recommended), VISA / Master Card, PayPal, online payment and bank transfers.
Choose from English, Spanish, French and Russian speaking tour guides, or just go with an English speaking driver.
You can always book a multi-day tour with us, just email your requirements.
We will make sure that the road to these places, wile interesting, will not be a bother.
One of our cars will pick you up straight from your hotel doorstep to any other location of your choosing.
The cars are all equipped with the necessary gadgets to make your traveling experience comfortable – air conditioning, child safe car seats and inter access are guaranteed.
While on the road you can stop at any location to rest, take pictures or grab a bite from a local café.
All private day trips are held in English, our guide is also prepared to give you advice on other issues like where t eat, which souvenir shops price their items fairly, etc.
Booking a tour online has been done easy – fill in the booking form and submit it on its web page. No unnecessary phone calls or pre-payments, all done remotely.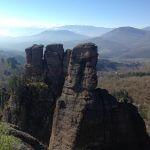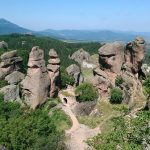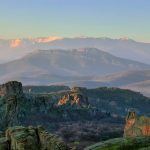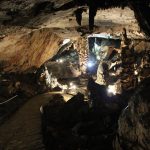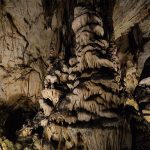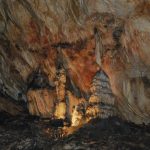 Rocks of unusual shapes surround the small Bulgarian town of Belogradchik, the scenery they paint is picturesque and worth a visit. The height of the rock formations varies largely, some of the Belogradchik Rocks are up to 200m in height. They vary in color and present a challenge for the imagination. To some it may seem that the ground has birthed huge stone figures with yellow, red, gray and brown colors. Many of the rocks have their own names originating from legends describing love, lost time, suffering and many more stories. Among the famous Belogradchik Rocks are the famous Adam and Eve, a rider, a nun, a student, a lion, a bear and many more. This is a place where you can let your imagination go free.
We can tell you the many tails of the wonderful legends hidden behind the shapes and colors of the Beloradchik rocks. Leave a phone number on your application and a manager will contact you as soon as possible. That way we can finalize the details around the trip and smooth out any uncertainties.
How to book a day tour with us?
Estimate
Send us your requirements using the form below
Booking
We will send you an estimate and confirm details
Ready to travel!
We will pick you up at your accommodation
Along with the regular trips we can also arrange individual trips, including multi-day trips abroad. For those who wish discover new countries, we have special programs for sightseeing tours of nearby countries like Turkey, Greece, Romania and Macedonia.
Remember, however, that to travel outside of Bulgaria you need to have a visa and the necessary permits.