Day Trip to Varna Delphinium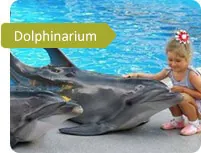 Has the sunburn ruined your vacation mood, or its simply an issue of diversifying your vacation, but you are not sure where to go? Don't worry about that, Bulgaria has many places we are certain you will find interesting, places that will color the painting of your holiday in vibrant emotions and experiences.
On the tour you will visit:
Varna Delphinium
Main departure city – Varna
The tour can be also organized from Plovdiv, Burgas, and other cities or resorts.
Tour Duration – 6 to 8 hours.
*However, depending on the itinerary, pick up and drop off location, tour duration may vary.
Included – English speaking driver, fuel, parking fees, all taxes.
Excluded – entrance fees, food, drinks, personal expenses.
Pick up and drop off at your accommodation.
Pricing depends on vehicle type, amount of passengers, tour guide and itinerary. We make tours for groups between 1 and 55 people.
Payment methods – cash (recommended), VISA / Master Card, PayPal, online payment and bank transfers.
Choose from English, Spanish, French and Russian speaking tour guides, or just go with an English speaking driver.
You can always book a multi-day tour with us, just email your requirements.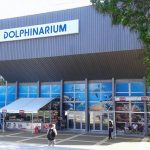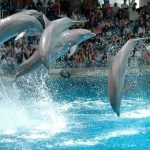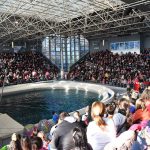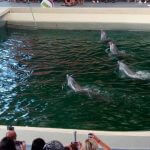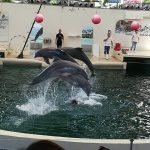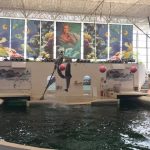 Our company organizes personalized trips the Delphinium – a place of wonder for big and small. With us you need not worry about booking entrances or finding seats for the show, we'll deal with that for you, all you have to do is book us today.
We will provide you with transportation in a comfortable minibus with full air conditioning and child safe car seats.
Request a stop at any part of the trip, to take a break from the road, to stretch your legs or to enjoy the scenery and take a few pictures of the landmarks and attractions Varna has to offer.
Payments are made out to the driver in a convenient for you currency.
Trips are fully individual – you don't have to wait for anyone else, and you decide who goes with you or stays.
Book a trip to the Dolphinarium, take you children on an adventure that you will all remember.
To book this private day trips all you need to do is submit a booking application online and leave a contact phone number. Our employee will reach out to you soon after you've submitted the application so we can organize the trip in a way that will suit you.
How to book a day tour with us?
Estimate
Send us your requirements using the form below
Booking
We will send you an estimate and confirm details
Ready to travel!
We will pick you up at your accommodation
Feel free to ask any questions and even make requests on changes that should be made for the trip. We aim to please you and our team is certain that the unique experience the dolphin and their trainers will leave a memorable mark.