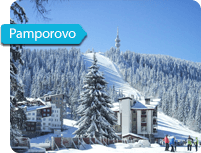 Taxi Transfer From Plovdiv to Pamporovo
If you are touring Bulgaria, and are staying in Plovdiv en route for Pamporovo, the famed Bulgarian mountain resort, or if you have arrived at Plovdiv airport and have to reach Pamporovo for your winter or summer holiday, be sure to provide comfort and convenience for yourselves, with our taxi transfers. You will be picked up from any point in Plovdiv, or from the airport upon your arrival, and our vehicle will drive you promptly, with all the conditions for a comfortable trip, to Pamporovo.
The distance is 81 km, but we insist on providing our customers with all they need for convenience on short and long rides alike. So you will become convinced how dedicated we are to ensuring a pleasant trip for you, with the following:
Your vehicle will be at the appointed place, at the appointed time, without a single minute of delay.
If you arrive at Plovdiv airport, and the flight is delayed on account of inclement weather, you will not have to look for another means of transport because of missing the taxi. Our driver will follow the schedule, and will know there is a delay and he has to wait.
We will choose the vehicle according to the space you need, for sports equipment, for a group of friends, etc. We have both cars and minibuses for our taxi transfers.
During the trip, the ambience will be according to your choice, temperature, climate control, music, etc.
Your taxi car will be clean, with fresh smelling inside, no trace of tobacco smoke.
You will have wireless Internet in the taxi, so use your mobile device to check your mail, to send emails or messages via social media.
Prices for a taxi from Plovdiv to Pamporovo
| | | | | | |
| --- | --- | --- | --- | --- | --- |
| From: | To: | Distance: | < 4 pers. | < 5 pers. | < 8 pers.. |
| Plovdiv | Pamporovo | 80 km. | 65 € | 85 € | 105 € |
The way in which you will pay the driver
First, don't expect any artificial swelling of the fee, by adding extra charges. The fee will be at the amount you learned when you booked. Pay the driver as he leaves you in Pamporovo, in front of the hotel. Pay in the currency you have available. We accept all currencies, and will not bother you by asking you to change at the bank and pay us in leva.
How to Book a Transfer from Plovdiv Airport
Quote
Send your requirements using the form below
Booking
We will send you an estimate and confirm details
Done!
Our driver will meet you at the airport or at your hotel
Pamporovo
Situated in the verdant Rhodope mountain, and is primarily famed as a skiing resort, with snowboarding also a popular sport practised there in winter. With the 150 days of snowfall a year on average, you are sure to have excellent skiing conditions, and choice of periods for holidays during the long skiing seasons.
But outside that season, the area is equally attractive, with its spruce forests and the hotels attracting with all modern conveniences, plus a number of restaurants, bars, etc. No matter whether you are a beginner in skiing, or a proficient skier, or would like to do a lot of trekking and explore the mountain, Pamporovo is a great resort for all these purposes.
With the abundance of sunny days, even in the winter season, Pamporovo will provide a sun kissed holiday and will leave lasting memories.
Other Routes