Sofia – Bansko – Sofia Transfer Taxi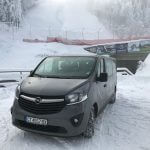 If you're planning a trip to Bansko this winter, make sure you book your Sofia to Bansko taxi or transfer service with AroundBulgaria in advance!
Trip Duration: 3 hours
Distance: 175 km
Price: 70 euro one way, 140 euro return
Booking: online with no advance payment
Payment: with cash, VISA / Mastercard, bank transfer, PayPal, online payments
24/7, free child seats, ski and snowboard equipment will fit, English speaking drivers, different vehicles available.
We're the right choice when it comes to airport transfers, taxi services and day tours around Bansko.
Sofia to Bansko Taxi Price
All prices are same in both directions.
| | | | | | |
| --- | --- | --- | --- | --- | --- |
| From: | To: | Distance: | < 4 pers. | < 5 pers. | < 8 pers. |
| Bansko | Sofia | 130 km | 70 € | 80 € | 95 € |
| Bansko | Burgas | 406 km | 180€ | 215 € | 250 € |
| Bansko | Varna | 530 km | 260 € | 275 € | 300 € |
| Bansko | Istanbul | 580 км. | 295 € | 320 € | 350 € |
| Bansko | Thessaloniki | 220 км. | 140 € | 165 € | 190 € |
Fixed price after confirmation – no hidden charges or additional fees!
No advance payments – you can pay directly to your driver once you've arrived at your destination.
You can pay in cash or with VISA/MASTERCARD
We also have a range of special discounts when you book more than one service with us.
Just fill the booking form today, get a quote and book your taxi service.
We transfer from Sofia Airport to any hotel in Bansko, including: Kempinski Hotel Grand Arena, Royal Tower Hotel Bansko, Saint George Palace, Lucky Bansko Aparthotel SPA & Relax, Mountain View Resort, Premier Luxury Mountain Resort, Apartment Tourist Complex & SPA Astera Bansko, Casa Karina Hotel, Regnum Bansko Hotel & Spa, Sunrise Park & Spa Hotel, LION Hotel Bansko, Regnum Bansko Apart Hotel & SPA.
How to Book a Transfer Sofia – Bansko – Sofia
Quote
Send your requirements using the form below
Booking
We will send you an estimate and confirm details
Done!
Our driver will meet you at the airport or at your hotel
Book by filling the form below
Bansko Ski conditions: here. (Official website)
Bansko Weather forecast: here.
The Advantages of our Sofia – Bansko Taxi Services
Aside from the speed and efficiency of our transfer services to Bansko and beyond, there are a range of other benefits you'll be able to look forward to when you book your transport to Bansko through the experts at AroundBulgaria. Here are just a few things to consider:
We're able to take you to literally any destination in the country.
Let us know what you plan to do during your trip to Bansko, and we'll be able to provide a service that perfectly suits the occasion.
You can make your booking at any time that suits you, thanks to our convenient 24-hour taxi booking service!
You'll find we have a wide range of vehicles on offer for your taxi service, and can cater to your needs with anything from a car to a minivan or SUV.
You'll be able to look forward to the total security offered by our comprehensive vehicle insurance policies.
If you need car seats for your children, just let us know. Alternatively, roof racks are provided for those travelling with bulkier items of luggage – such as skis!
You can even surf the web while you take your taxi journey, as we've equipped our cars with full wireless Internet capabilities.
Look forward to complete comfort and control – we'll leave you in charge of things like music, temperature and air-conditioner settings.
Every vehicle in our fleet is kept to an impeccable standard of cleanliness, and smoke-free throughout.
For all your Bulgarian transport needs, talk to AroundBulgaria today – we'll help you to get the very most out of your ski trip, with our professional taxi services in Bansko and beyond.
About Bansko
Besides excellent conditions for skiing vacations, Bansko will offer you opportunities to get acquainted with historical and natural sights. A little farther south from the resort town lies the National Reserve which should be visited by everybody. It offers unique opportunities for indulging in pristine natural beauty, especially the beauty of verdant pine forests.
The resort is also rich in lakes and in stunning flora. After you have had a busy time skiing down the slope, it is time to relax in a small cozy restaurant and have delicious meals. Walks in the lap of Nature in the vicinity of Bansko are also experiences that should not be missed.
Accommodation offered in Bansko includes hotels and rented rooms which meet all the demands for creature comforts that modern tourists may have.
Other Routes
Review
Nicole Cardoso, 47 years, UK
My journey to Bulgaria started from Istanbul Airport. By the way, I didn't like that airport much. However, afterwards everything went on smoothly, and that is an understatement. The driver whom we booked via the AroundBuglaria.com site pleasantly surprised us with his politeness, obliging manners, and the eagerness to help us. He was waiting for us in the arrivals lounge with a name plate, then he helped me carry my travel bag, and when we were seated in the car he asked if the air-conditioning temperature was too low; he offered us to choose music to our taste, and there was even a tablet in the car.

On the way the driver did not bother us, trying to start a conversation, share his thoughts and philosophic views, like drivers usually love doing. But he answered all our questions and took care of our comfort and convenience. It was nice to feel cared for. At the end of the journey we paid in pounds, the driver gave us an advertising pamphlet of Around Buglaria and also told us about the other services of the company (excursions, car rental with a driver). On the whole, my impressions of my stay in Bulgaria are very, very rewarding. Thank you very much!