Visit Bulgaria with Kids – Special Attractions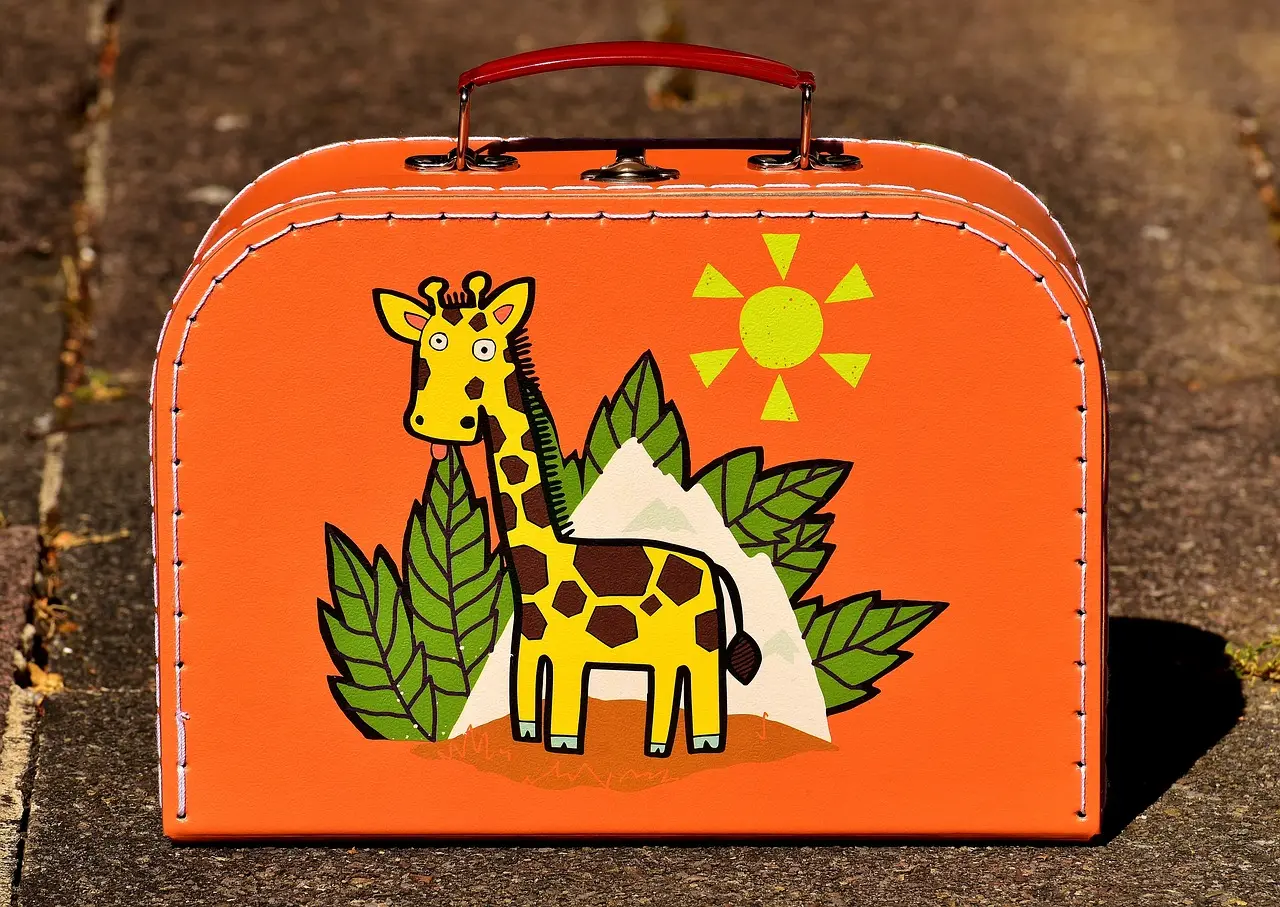 Children are our source of endless joy and wonderful moments. When planning a family trip, however, the question comes to our minds: Where can we enjoy a real family adventure that will be interesting for all of us? And the answer is: Bulgaria!
Bulgaria, with its natural beauty and cultural riches, offers unique opportunities for unforgettable family moments. This is one of the most beautiful European countries that is visited by thousands of tourists every year during summer, winter, autumn and spring. So, if you are planning to come to Bulgaria with your kids, you are on the right place! Today we will look at some of the most attractive special attractions that you and your family should not miss during your trip to Bulgaria.
Sofia – Cultural Experiences and Entertainment
Sofia is the capital of Bulgaria and is a city that is surely worth visiting. You can enjoy wide variety of attractions, amazing landscapes, and many unforgettable moments, promised! Now, let's check the best places you should visit in Sofia with your kids:
National Palace of Culture – here the modern meets the ancient and this building will be interesting not only for you, but also for your children. One pro tip from us – Visit the NDK during festivals or special children's events. Theater productions, musical performances and fun activities are just some of the offers designed for little guests that will be a lot of fun!
Museums and Galleries – Sofia is home to numerous museums and galleries offering excellent children's exhibitions and workshops. Visit the National History Museum or the Children's Museum to immerse yourself in Bulgaria's rich history. One pro tip – visit Museiko! It is a specific museum for children in Sofia, it offers wide selection of attractions, and your little ones will have a lot of fun. They will have the chance to make ice cream, to make chocolate, or to see how a building is being made.
Furthermore – in the Museum of the Child you will see interactive exhibits where your kinds can do science experiments while exploring the world around them, there will be many creative workshops to take part in and last but not least – a fun zone equipped with toys and activities.
Outdoor Activities – For more active families, Borisova Garden Park is the perfect place for walks, sports games and picnics. You will have the chance to enjoy a nice walk, to eat some tasty food, and to grab a nice drink.
Special Events – always make sure to check out the special events in Sofia. There are some interesting ones all the time. For example, during the Christmas holidays there are many Christmas markets that are worth visiting. During summer there are interesting light shows, etc.
Vitosha Mountain – Is there a better way to spend a day than a family picnic on Vitosha? If the weather is good, you can go for a gamily hike and enjoy the fresh air and the beautiful landscapes. If you are visiting during the winter – you can go skiing and snowboarding. Vitosha is just in Sofia, so it is pretty easy to get there.
Plovdiv: Cultural Treasures and Ancient Atmosphere
Plovdiv is one of the oldest cities in Europe and offers many entertainments for both parents and their children. All people who have visited Plovdiv do loved it! So, here are some of the best places to visit in Plovdiv with your little ones:
Roman Theatre – one amazing place that promise great experience. Kids can try some games in the theatre and become Roman citizens for a day, or you can all visit together an interesting show. There are also nice, organized tours.
Ethnographic Museum – the ethnographic museum is one of the best places you can visit in Plovdiv. There is the perfect mix of learning and entertainment for both children and their parents. There are also specifically equipped play areas that provide the visitors a place for entertainment. You can also buy some nice souvenirs.
Notable Gardens – the central park of Plovdiv is another amazing place you should visit especially if the weather is sunny. There are diverse and safe playgrounds where children can have fun. There are some other things to do such as having a picnic, playing games, etc.
Go for a nice walk – Plovdiv is a very beautiful city and we strongly advise you to go for a nice, long walk. You will also see many interesting shops and restaurants, where you can buy some stuff for your little ones, and you can try some tasty traditional Bulgarian dishes. You will definitely love them! And why don't you give a try to a 'duner'?
Around the Sea: Beaches, Water Parks and Unrepeatable Adventures Golden Sands
If you are visiting Bulgaria during the summer months, then you should definitely visit the seaside! There are amazing places, beautiful cities, great beaches and much more. So – you and your family will surely love it. But let us give you some of the best places to visit and thinks to do around the sea in Bulgaria:
Children's Clubs at the hotels – Almost every good hotel located in Bulgaria (Varna, Burgas, Sozopol, Albena) offers great children's club for the little ones. There are organized activities and entertainment programs which children can enjoy while you are having a drink by the beach. Sounds as the perfect heaven, doesn't it? This is Bulgaria!
Dolphinarium in Varna – one of the best activities to do with your children is to visit the dolphinarium in Varna. There you will see dolphins performing interesting shows and we are pretty sure that both you and the little ones will have a lot of fun!
Water Sports – you can also try some nice water sports. Golden Sands, for example, I sone great place near the seaside where you can try water sports such as kitesurfing, water skiing and beach volleyball, which will satisfy the curiosity and energy of older children.
Excursions to Nearby Natural Attractions – Organized excursions to nature parks and conservation areas provide an opportunity for children to enjoy nature and learn about local flora and fauna. And let's be honest – you will also have A LOT OF FUN!
Aquaparks – and probably the best thing you can do with your kids is go to an aquapark! There are many aquaparks in Bulgaria – in Varna, Burgas, Albena, Sunny Beach, Nesebar, etc. You will surely have a lot of fun there and your children will remember this day for a long period of time!
Beach Games and Competitions – The beaches offers a variety of water and beach sports for children to try. Organized competitions and games complete the beach entertainment. There are also nice parties and children's discos you can visit.
Cultural experiences – last but not least – with your children you can enjoy pretty nice cultural experiences near the seaside of Bulgaria. There are many local festivals, markets and events, where the family can enjoy local culture and traditions, together with some very nice Bulgarian cuisine.
How to get from Sofia airport to any of these locations?
Now, you are having your flight booked, soon you will be at Sofia airport, and then what? Then comes the fun! You can either get a public transport, go for a train or a bus, or you can choose the best option you have – rent a private transport with your own driver!
With Around Bulgaria you can easily rent a private transport. We will provide you with the best care possible, including a car that meets your needs, a personal driver that will take you to the place you want and give you some tips on having the best experience, and of course – with options for organized journeys.
All you need to do is sit back and relax, while enjoying the beauty of Bulgaria. We will take care of everything else!
No matter if you are visiting Sofia, Plovdiv or the Black Sea coast – Bulgaria has some amazing entertainments for you and your kinds. The immeasurable number of fun, learning and enriching moments will surely stay in your heart forever. Bulgaria – with its rich history and natural beauty, perfectly combines cultural and natural attractions served with the kind hospitality of the local people. Let yourself be moved by the diversity and beauty of Bulgaria and create memories that will be preserved for a long time in the hearts of your family. Good luck!