7 Facts You Should Know When Visiting the Seven Rila Lakes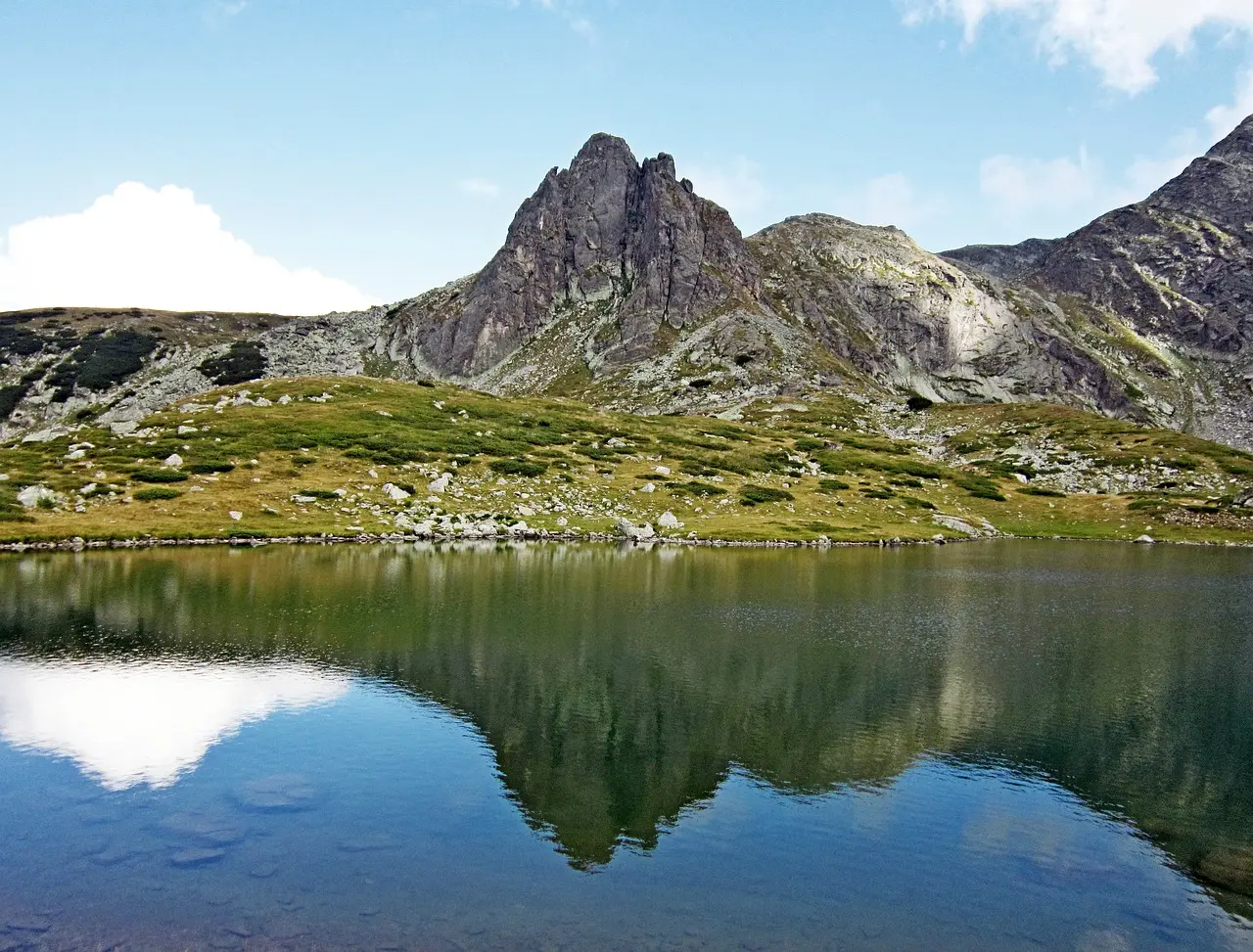 Bulgaria's natural beauty is one of the main reasons why so many people visit this astonishing country every year. The pristine lakes, the breath-taking landscapes and the stunning mountains – all of which are absolutely amazing. 7 Rila Lakes are one of these places that captivate the beauty of the nature and show it in one special way that you can never forget.
Yes, visiting 7 Rila Lakes may be one enhancing experience, but still – you need some preparation, as the lakes are on the top of the mountain Rila. That's why we have provided you with 7 facts you should know when visiting this great location.
Rila Lakes are magnificent, and you should visit them
The first and main fact – 7 Rila Lakes are magnificent! This is a place that will ALWAYS stay in your heart, and if you have decided to visit it – you have made one of the best decisions in your life. If you need transport from Sofia, we, from Around Bulgaria, are here to provide it for you!
We can organize individual driver that will take you from whenever you want, to wherever you want, in a private car, specifically chosen for your needs. All you need to do is sit back and relax, while we take you to this magnificent location.
1.There are three access options – jeep, lift or hiking
When visiting 7 Rila Lakes – you have three ways to reach them:
Lift – If you prefer effortless way to the lakes, then you better choose the lift. It will take you closer to the nature and you will not have to hike a lot. The lift is working from 9 a.m. till 4:30 p.m., so if you are planning to use it when going back – make sure you are there at 4 p.m. at latest. For adults the price is 18 LV.
Jeep – if you are looking for an adventure on your way to 7 Rila Lakes – you can take a jeep ride. It is a real experience as this type of transport promises noy only the beauty of the nature, but also adds an element of excitement.
Hiking – if you are a fan of hiking, then this may be the best option for you. Keep in mind that the distance is around 7 kilometres, and it takes around 4 hours. The terrain may be difficult for some people, so if you don't have a lot of experience hiking – better choose one of the other options.
2.The first Rila Lake is near, for the next ones – you have to hike
Another very important fact you should know is that the first lake, the Tear, can be reached easily. However – if you want to see the other lakes, then you should be prepared to hike and walk. The lakes are as follows:
The Tear (the clearest one)
Fish Lake (shallow one)
The Kidney (looks like a kidney)
The Eye (has oval shape)
The Twin (two lakes connected to each other)
The Lower Lake (the one with lowest attitude)
The Trefoil (looks like 3-leafed clover)
3. The terrain may be difficult for some people, be prepared
If you have decided to visit Seven Rila Lakes – you should know that terrain may be difficult, so you have to plan it well. The lift from Panichishte takes you up in the mountain where you can start your outing to the 7 Rila Lakes. The principal thing you will see is the chalet where you can have some espresso or tea or use the WC.. At the point when you're prepared you can start your walk.
There are two methods for seeing every one of the lakes. The start of way one is situated to one side of the entry of the chalet and starts with a serious slope. The other way starts behind the chalet. Albeit many pick the first – many people choose way #2, because it is more beautiful.
The way takes you around 5 of the lakes. To see every one of them 7, you should make 2 diversions. Depending on your speed, it will take you about three hours to see the first five lakes, and it will take you about five hours to see all seven. Obviously, we firmly suggest you invest as much energy as possible there and partake in each second – the landscape is totally amazing!
4. The best months for visiting 7 Rila Lakes are June, July, August and September
June, July, August, and September are the greatest months for a roadtrip to the Seven Rila Lakes. These mountains are at high height so remember that the Rila climate and temperature will be altogether different from Sofia. Even in June, you may see some snow, and in September – you will most likely see a lot of it.
In the event that you go in June and September, anticipate colder temperatures at the Rila lakes and to see some snow on the paths. On the off chance that you go in July and August you'll get sunnier and hotter days, yet you pay for the great temps by likewise managing swarms. So – choose what you prefer.
5. There is nowhere to buy food, you have to pack some food and water
Yes, there are no restaurants and coffee shops on your way up to the Seven Rila Lakes, so better pack well. You should get water, some food, and even some snacks. You should also pack some extra clothes such as jacket, as getting up high in the mountain is directly connected to cold. You also should pack sunscreen, especially if your skin is sensitive.
6. Seven Rila Lakes are 2 hours' drive to Sofia
The easiest way to get from Sofia to 7 Rila Lakes is  by car. It will get you all the way to the parking lot of the lift, where you can start your journey. The Seven Rila Lakes are about 2 hours drive from Sofia, so it will not take long until you are there.
Yes, you can get a bus, but it will take a lot of time, and it will not get you the lift, so you will have to take an extra transport. What if you don't have a car? We, from Around Bulgaria can organize a day trip to the 7 Rila lakes for you and transport you to the exact location you have to be!
7. You can't swim in the lakes!
And one extra fact that you should know before visiting 7 Rila Lakes – you CAN'T swim in the lakes! It is absolutely forbidden and if you do – you may get yourself in a lot of trouble. You better just enjoy the beauty of the nature, don't swim, don't touch them, and never throw anything inside.
The 7 Rila Lakes are one of the most amazing natural gems in Bulgaria. They offer stunning views, memorable experience and breath-taking beauty to every visitor that has every explored them. As we already said – in order to have the best journey, you should be prepared, and with our tips, you are ready to jump into that amazing adventure!