Budget holidays in Bulgaria: Secrets of seasoned travellers to follow
How to economize in Bulgaria
You should not associate holidays abroad with having to shell out a fortune. You can always find budget options of accommodation, and prepare for your trip in such a way as to spend a reasonable amount on it. All you need is careful planning of your travel details and a certain flexibility.
Budget accommodation in Bulgaria
The options of holiday accommodation in Bulgaria are numerous, especially in touristy spots. They comprise hotels, hostels, guest houses ("kushti za gosti" in Bulgarian), and rented apartments.
Prices in Bulgarian hotels can start from 30 BGN in small family one- or two-star ones, and reach several hundred Euro. Budget hotels can be either old (built in the socialist period) or newly constructed. They are usually quite modest, but you will find all you need for your comfort there.
Hostels are an excellent option for those who plan to just stay for the night in their holiday accommodation. The comfort level is minimal, but on the other hand the prices are low. There are not usually hostels in resorts, but you can find them in large cities along the coast, for instance in Varna or Burgas. However, please take into account that there are relatively few hostels in Bulgaria: they are not as common as in other European countries. Besides, quite budget, modest hotels can also be found advertising as hostels.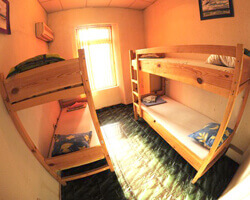 Guest houses in resorts are common. You will find almost home comfort in these small private accommodation spots, and the prices range from 15 BGN to several hundred Euro, i.e. they cost approximately on the same level as hotels do. They are a fairly good option for your holiday; however, you will typically have to book rooms in guest houses on your own, as tourist agencies have a rule of not working with such a type of accommodation sites.
Rented apartments are simply apartments which are usually located in resort areas, and they are frequently located in closed type complexes. The persons offering them can be either their owners (Bulgarians or foreign owners) or intermediaries. Anyway, prices for rented apartments are higher, so you had better negotiate renting directly with their owners.
Budget food in Bulgaria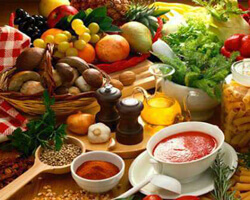 The most profitable option for those who will rent an apartment with a kitchen is to cook on their own. You can buy products in supermarkets, preferably in larger chain ones, and also preferably a little distance away from the sea. By the way, you can pay by card there. Small corner shops also offer reasonable rates, and they specialize in selling specific products. You will not always be able to pay by card in corner shops. The least recommendable option is small supermarkets in resorts, but these are aimed exclusively at tourists, and they only operate in the busy season.
Food sold in streets is tasty enough, and you will have hardly any risk of getting indigestion problems. The following will tempt your palate: boiled corn (on the cob, or corn kernels in cups with diverse spices), dunner (derived from the Turkish word "doner" for meat which is cooked on a vertical rotisserie), the omnipresent hotdogs, and also the household names with Bulgarians: kebapche (minced meat roll) and kyufte (meatball). For those with a sweet tooth, there are pancakes with diverse sweet fillings and ice cream.
The quality of foods in Bulgarian cafés does not really depend on prices. You can have a really delicious snack in a modest café, and vice versa: you can be offered some mediocre quality meal in a luxury restaurant. You should pick out cafés which have been operating for quite long and are careful to maintain their reputation, so they are popular with Bulgarians. Meals in such eateries are always tastier compared to those in eateries on the very coast; the latter are opened for shorter periods and are primarily aimed at attracting tourists. Another type of eateries where you can sample delicious Bulgarian cuisine at low rates are "mehanas" (taverns). They are usually located in basements and the décor is in the Bulgarian folk style.
You should learn the names of main meals in Bulgarian, and ask waiters for the menu in Bulgarian. The prices on that menu can prove to be a little lower than in menus in English, German, or Russian.
Budget transport in Bulgaria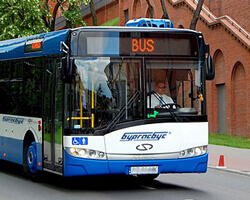 Hiring a taxi in Bulgarian resorts usually does not cost reasonable rates, especially in the evenings. It is much cheaper to travel via public transport, on town or intercity buses. The trip in the city or town costs around 1 BGN. Bulgarian kids aged under 7 years travel for free, but there is no such perk offered for foreign kids. Buses travel according to schedules which are displayed on bus stops.
If you still prefer to hire a taxi, be certain to study the price lists stuck on the window. There you will find the cost of hiring, the cost per kilometre travelled, the cost of periods of waiting for you if you ask the driver to stop on the way and go out to do something. Please note that at night prices are higher. When you get into the taxi, be certain to check if the meter has been switched on. If the driver promises to take you somewhere for a suspiciously low amount, better do not believe, because usually when you have arrived, the price the driver will demand will be severalfold the price you were initially tempted with.