Budget plane tickets to Bulgaria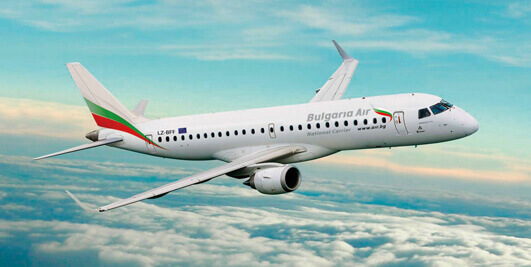 How to get budget plane tickets to Bulgaria? It is simplest to get to the country by air transport. ? The flight from an European country is a matter of hours.
Flying is not only much faster, but it is frequently more reasonable than taking the train or getting by car. It is true that in the high season plane ticket prices cannot be called reasonable. Yet you can always save at least a little.
Airports and air carriers in Bulgaria
The Varna airport is new, modern and attractive. There are flights to the Varna airport throughout the year of air carriers comprising:
Austrian Airlines (Vena);
Bulgaria Air (Sofiya, Vena);
S7 Airlines (Moskva).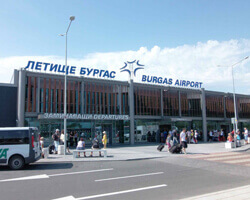 The Burgas airport is not very large. It is very crowded, because unlike at Varna airport here there are frequently long queues. The Burgas airport services flights throughout the year including flights of the following carriers:
Bulgaria Air (Sofia, Varna);
Germanwings (Stuttgart, Dusseldorf);
S7 Airlines (Moscow);
Wizz Air (London).
In the summer period, the number of regular flights increases, at the expense of flights from European countries and Russia. Besides, charter flights are serviced.
The Sofia airport is busy throughout the year. In addition, together with the Plovdiv airport, it services tourists who arrive to Bulgarian skiing resorts in the winter season.
Looking for budget tickets to Bulgaria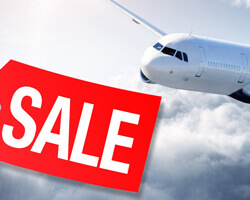 The simplest method of finding budget tickets to Bulgaria is via the special sites for ticket searching: wizzair.com, expedia.com.sg/Flights. The convenient search systems will help you to compare offers of different carriers and choose the most suitable ones.
Please note that sometimes the cost of plane tickets can be markedly different, so it is advisable to launch a search for several dates together.
Numerous sites offer subscriptions for budget offers; it is enough to indicate which travel direction you are interested in, and the special offers of tickets to Bulgaria will arrive straight to your email inbox. Such a service is offered for instance by aviobilet.com, which offer tickets not only on regular but also on charter flights.
How to economize
How can you save when buying tickets? The cost of tickets depends on demand, hence it depends on the season. For instance, in the beginning of summer tickets to Bulgaria become more expensive, and those from Bulgaria to other countries start dropping in prices. In the end of August and September, the situation is the opposite: you can fly to Bulgaria for cheap rates, and tickets from Bulgaria will cost quite a lot. In the middle of the high season, return tickets are the most reasonable option.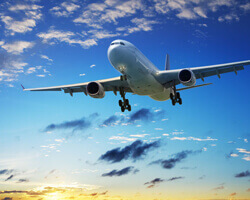 When looking for tickets, it is better not to limit yourself to one date, and look at the rates for several other days as well. Sometimes the difference in prices can reach 40%.
It may prove sensible to look at the ticket prices to different cities. Of course, it is less convenient to get to Golden Sands from Burgas and not from Varna, but the low prices you may find will compensate for the inconvenience.
It is entirely feasible to buy plane tickets to Bulgaria at unbelievably low rates, for example, for several dozen Euro, but when you come across such offers, be careful to read the accompanying conditions. Frequently air carriers can change departure time (that concerns most charter flights), including for a longer term.
Another problem can arise when the air carrier changes the destination at the last moment. Furthermore, there can be different limitations: frequently you cannot exchange or return such tickets. Be sure to take all these factors into account. Yet buying budget plane tickets is worth the efforts: it will do no harm to look for large savings at the expense of comfort.