Bulgarian Aquaparks – Splash of Funny Moments by the Seaside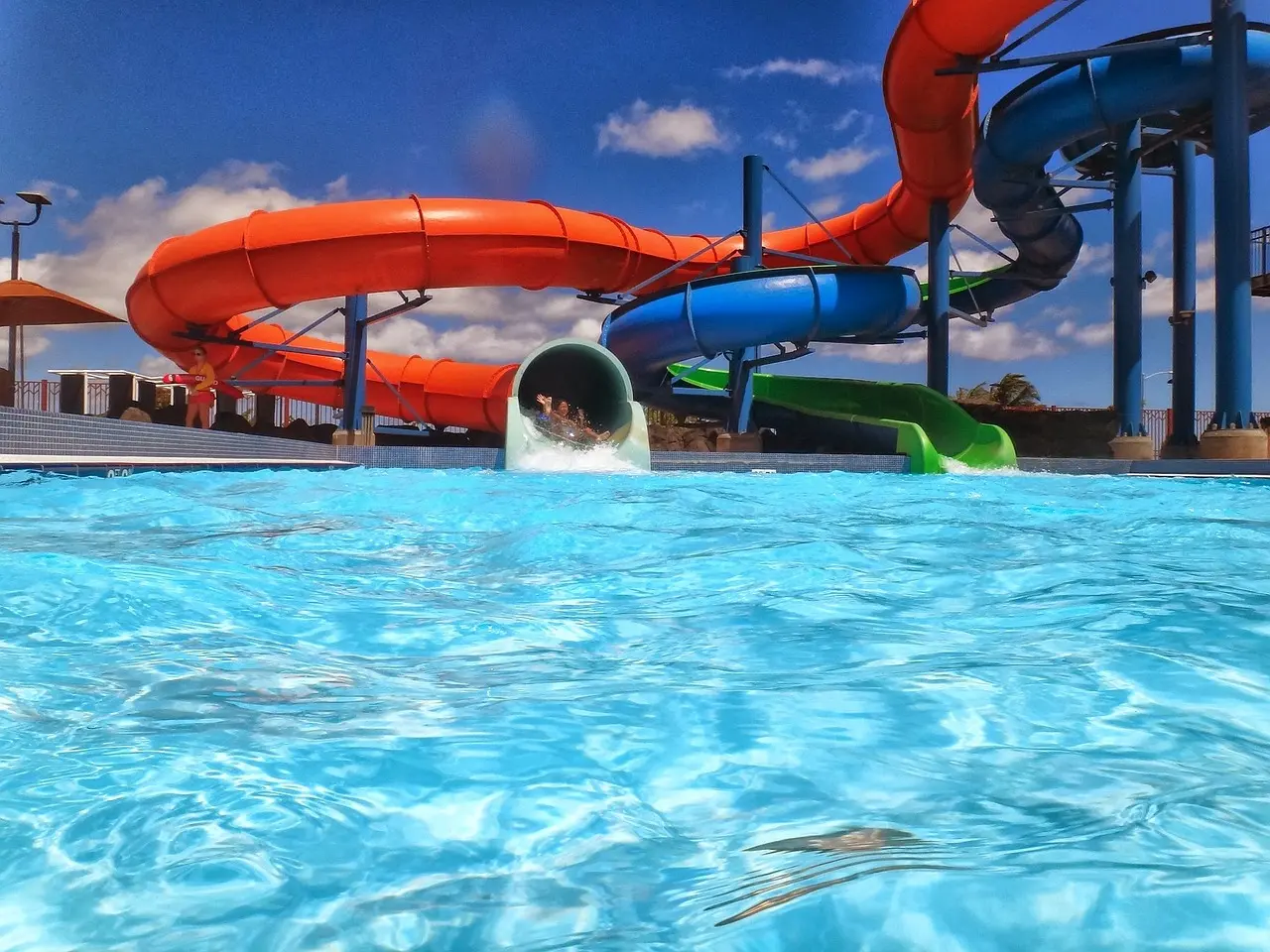 The stunning coastline of Bulgaria undoubtably offers golden beaches and interesting historic towns, but it also offers some pretty nice places to have fun, such as aquaparks. They are a favourite destination of tourists and locals, which makes them essential part of every summer vacation. These aquatic wonderlands offer spirit of fun and adventure, together with a refreshing escape from the sun.
But which are the best Bulgarian aquaparks that are surely worth visiting this summer?
Action Aquapark, Sunny Beach
Action Aquapark is one of the best aquaparks you can visit in Bulgaria. Its location is perfect – the Western part of Sunny Beach, and can be easily accessed by some of the most popular beach resorts – Nessebar, Sozopol, Sunny Beach and Ravda.
Action Aquapark has 13 water attractions, including some children's area with mini slides and splash pools, and more exclusive and extreme ones too. Some of the best attractions that are surely worth trying at Action Aquapark are:
Twister
Kamikadze
Black Hole
Mega slide
Hydro-tube
For people that prefer a calmer place without children around there is an adult pool, and some nice cocktail bars where you can get a refreshing drink. Of course – there are restaurants where you can eat tasty Bulgarian food.
Action Aquapark is also great for families, since it offers some family attractions as the Hydro-tube, where you can have fun with your children. Overall – the atmosphere is definitely great and this aquapark is worth visiting.
Aqua Paradise, Nessebar
Aqua Paradise in Nessebar is one of the biggest water paradises you can find near Bulgarian seaside. It is over 30 000 sq.km., and it is located on the west part of the resort. It can be easily accessed since it is on walking distance from the city centre.
Aqua Paradise offers more than 20 attractions. There are perfect options for children, but there are some more extreme one for older ones who want to feel adrenaline and have unforgettable adventure.
At the aquapark you will see modern swimming pools, over 650 m. length in water slides, tunnels, exotic castles and much more. If you prefer to chill – there are specific locations where you can stay away from the crowds. There are also open cocktail bars and restaurants where you can enjoy some tasty food or a refreshing drink
Aqua Paradise in Nessebar is popular destination amongst families and young adults, since it offers something for every taste. So – if you want to spend a day there – you will surely not regret that decision!
Aquapolis, Golden Sands
Aquapolis is one of the best aquaparks in Eastern Europe. In fact – it is the first one that was developed in Bulgaria. It is located in Golden Sands, close to Varna, and the beautiful resort Albena. Aquapolis is easily accessible and promises amazing experiences to all its visitors.
The style of this aquapark is Mauritian Mediterranean, and it offers interesting attractions for both children and adults. Children can enjoy a pool with a dragon, together with slides of a safe length, as well as some other children's places.
If you want to relax and have fun, then you will be  happy with the adult section, where there is a balneology zone, a hydro-massage, and Jacuzzi. Furthermore, there are some pretty nice attractions available for these people that want to enjoy some adrenaline, such as:
Kamikadze
Niagara
Wild River
Black Hole
Slide Slalom
When it comes to food and drinks – Aquapolis offers some pretty nice restaurants where you can get some tasty food, such as 'Arcadia', a pool-bar for refreshing drinks, and a snack-bar with a nice view. Overall – Aquapolis is definitely one of the best aquaparks you can visit in Bulgaria.
Aqua Planet, Primorsko
Last but not least is Aqua Planet in Primorsko. This is another nice aquapark that is located near Burgas. It is easily accessible from Kiten, Primorsko, and many other popular Bulgarian resorts. It is not that big as the previous aquaparks we told you about, but it is also a good one.
There are nice pools and waterslides, and what makes it unique is that it is never overcrowded as most of the aquaparks. It is actually a part of a sport-centre, where you can also enjoy spa, play basketball and volleyball, or go to the gym.
Aqua Planet is loved by families and it is often used as a popular location for celebrating birthdays and having family parties. If you want something less crowded, then this aquapark may be the best one for you.
More about Sunny Beach as a resort
Sunny Beach – one of the most popular destinations for European tourists, located near the amazing coastline of Black Sea. This is undoubtedly one of the best Bulgarian summer resorts that offers unforgettable experience to all its visitors. Combining the beauty of the nature, the golden sand, and the huge variety of places to have fun – Sunny Beach attracts hundreds of visitors every summer.
But why do so many people love this place? Well, we can start with the 8 kilometres of golden sand, go through the crystal-water and get to the vibrant city it actually is. There you can go to have fun with friends, to relax with your family, or to do whatever you want since Sunny Beach has something for everyone.
In conclusion, we would like to say that Bulgaria's aquaparks are much more than just a playground with waterslides – they are absolutely vibrant locations where you can have fun, relax and have some amazing experiences that will always be in your heart. Now you know which are the best aquaparks near the Bulgarian seaside, and we can guarantee one – choosing one of these will not be a mistake, and you will surely have amazing moments there.