Medical services for tourists in Bulgaria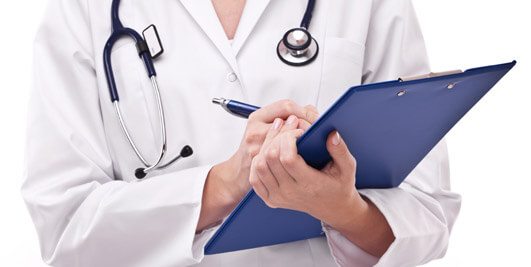 No one plans to get ill while on holiday, and most tourists buy insurance only to avoid problems when getting a visa to Bulgaria. However, no one is spared unexpected occurrences, so some tourists have to use their tourist insurance. That is why we would like to advise you to make your choice of insurance seriously.
What insurance company should you choose?
The referrals about insurance companies available online are contradictory, so often tourists have to choose based on the recommendations by friends who have had the opportunity to use insured medical services in Bulgaria, or they select at their own risk.
It is not worth buying a policy of a Bulgarian company: the majority of companies refund the amounts paid for medical services within two weeks following the receipt of documents, and it would hardly be convenient for anyone to extend their stay in Bulgaria only because of getting back the money they have spent paying for their treatment. Furthermore, problems can arise with the transfers of refunds to bank accounts in other countries. The simpler solution is to safely get back to your country, and there contact an insurance company.
It is the most reliable choice to buy a policy in large companies that have their representatives in Bulgaria; these representatives will be able to resolve matters on the spot. As a rule, such companies have their own call centres with English speaking operators. If a company has a call centre, that is usually proof of its reliability.
Prior to buying a policy, you should study it carefully. Unfortunately, many insurers do not refund the amounts spent on treat ment within certain limits (for instance, 100 Euro). That is, in essence, such companies refund only expenses for expensive treatment, and in the remaining cases they leave the insured customer alone with the problems that have arisen. For that reason, if in the course of insurance you find some mention of franchising, or of some limitations of amounts, better give up taking out that policy.
If the insurance event has occurred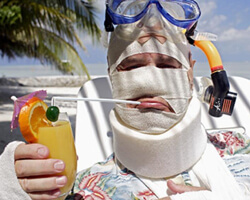 Injury, unexpected illness, feeling bad, accidents, whatever happens, your first step should be to ring the phone number indicated in the policy, and report the problem. As a rule (at least if you buy your insurance in a large company), operators speak English, and you will easily communicated with them. Further you should follow the instructions provided by the consultants.
If you immediately turn to a doctor, without negotiating matters with representatives of the insurance company, later you may have problems with the payments. Even if you have been transported to a hospital in unconscious condition, as soon as you come to, make the effort to contact the representatives of the insurance company and explain the situation to them.
Most likely, you will have to pay from the treatment out of your own pockets, independently collect all the documents (the representatives of the insurance company will inform you what documents you will need to provide), and only then can you ask the insurance company for a refund. The main difficulties usually arise on that stage, if, for instance, it becomes clear that some of the necessary documents are missing, or some have been drawn up inadequately.
Some insurance companies work directly with medical institutions. Then it will be sufficient to show the doctor the policy, in order to get complimentary medical service; all the expenses will be negotiated directly between the insurance company and the hospital. You can find out how the specific insurance company proceeds by carefully studying the insurance contract.
Hospitals in Bulgaria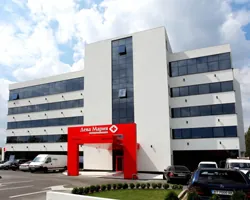 There are doctors in all the towns along the coast, and in all Bulgarian resorts. However, we do not recommend that you look for the nearest hospital on your own. The correct approach is, when the insurance event occurs, to phone the insurance company representatives and obtain all the instructions regarding where to go and what to do. Many insurers take a highly disapproving attitude to independently acting tourists who start looking for a doctor on their own.
Yet, it would be useful to have the addresses of the largest clinics, here they are.
In Varna:
Sveta Marina Multiprofile Hospital. Large medical complex. Located in Varna, at the following address: 1 Hristo Smirnenski Blvd.
Sveta Anna Multiprofile Hospital. There is an emergency service centre with the hospital. Address: 100 Tsar Osvoboditel Blvd.
Naval Hospital. There is an emergency service centre with the hospital. That is the largest centre for treatment of burns and poisoning. Address: 3, Hristo Smirnenski.
In Burgas:
MBAL (meaning: Multiprofile Hospital for Active Treatment): the city hospital providing services round the clock. There is an emergency service centre. Address: 73 Stefan Stambolov Blvd.
"Life Hospital": a modern hospital considered the leading medical centre in the Burgas region. Address: Dimitar Dimov Blvd., izgrev Housing Complex.
Deva Maria MBAL: Multiprofile Clinic in Burgas, at 55 Aleksandar Stamboliysky Street.
Useful recommendations
Buying a policy online is usually cheaper than taking it out in the insurance company office.
You should obligatorily take out an insurance for the entire term of your stay in Bulgaria. And it is still better to take it out on a little longer term, in the event of unforeseen complications.
It is convenient to make several copies of the insurance policy and have them with you all the time (even when you go to the beach or shopping).
Doctors in resort polyclinics are usually fluent in English and can communicate with foreign patients without problems.
The cost of a medical examination (if you pay in cash) usually starts from 30 BGN and can be higher.