Day Trip to Balchik, Kaliakra, mussel farm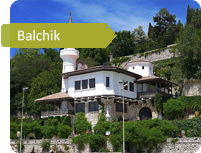 Balcik is a town in northeastern Bulgaria and is an unusual place worthy of your visit. There you can see the Botanical Garden, the Palace of Queen Maria, Cape Kaliakra and the mussel farm situated nearby.
On the tour you will visit:
Balchik – Queen Maria Castle and, Aladzha Monastery, Mussle Farm and Restaurant
Main departure city – Varna
The tour can be also organized from Plovdiv, Burgas, all sea resorts, and other cities.
Tour Duration – 6 to 8 hours.
*However, depending on the itinerary, pick up and drop off location, tour duration may vary.
Included – English speaking driver, fuel, parking fees, all taxes.
Excluded – entrance fees, food, drinks, personal expenses.
Pick up and drop off at your accommodation.
Pricing depends on vehicle type, amount of passengers, tour guide and itinerary. We make tours for groups between 1 and 55 people.
Payment methods – cash (recommended), VISA / Master Card, PayPal, online payment and bank transfers.
Choose from English, Spanish, French and Russian speaking tour guides, or just go with an English speaking driver.
You can always book a multi-day tour with us, just email your requirements.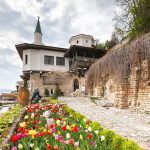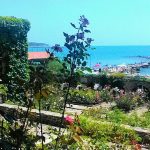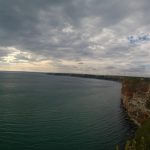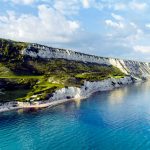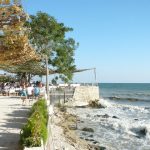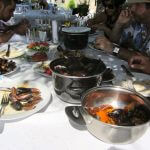 Don't waste your vacation time lying around in your hotel room. Discover new places and expand your knowledge of Bulgaria, its nature and its history. Balchik will be a place of many discoveries, with a lot bright and unforgettable emotions and memories.
Here are the benefits of booking a tour with our company:
The trip to your destination is done in a comfortable minibus or car, with installed child safe car seats.
Our guides will not leave to bored – learn interesting facts about the Palace of Queen Mary, Cape Kaliakra, the mussel farm and the Botanical Garden.
The price of the trip is established before booking and will not change after the trip is over. Pay the price directly to your driver-guide in a currency that most suits you.
Haven't yet decided which tour to take? Go to the most interesting places in Balchick and guarantee that you will not regret it. The town is known not only for its miraculous mud but also because of its ancient finds and historical monuments. Find out for yourself what took place there, there are four museums and outdoor areas depicting ancient times, with exhibits and displays.
One of the main attractions of Balchik is the Place of the Queen Mary, with an enormous botanical garden surrounding it. It is the home of a wide variety of plant life, it has many alleys, terraces and gazebos overlooking the sea.
We invite you to explore the rest o Balchik and along with it the chic botanical garden. While there visit the city's museums and galleries where you can admire the works of both modern and ancient artists.
How to book a day tour with us?
Estimate
Send us your requirements using the form below
Booking
We will send you an estimate and confirm details
Ready to travel!
We will pick you up at your accommodation
Fill out your application for a trip and wait for our managers to call you. Usually within 20 minutes of the submission. Once on the phone we'll discuss the routes and any other details that may concern you.
To book a tour all you have to do is submit the application form on our website. If the route of the tour does not suit your wishes, we can adjust to accommodate what you've got in mind as well as the interest of your group of friends or family.