Day Trip to Nessebar and Sozopol

Being sunburned at the beach, the weather is nasty and is ruining your vacation? Don't waste your precious vacation days sitting around and take advantage of our guided Nessebar and Sozopol tours.
Each city has different attractions to offer you, see them and be amazed at their historical value. Visit places with more than 35 centuries of history. Make your holiday an unforgetful experience, diversify your vacation and book one of our tours, we'll make sure its one that you will remember for a long time.
On the tour you will visit:
Day Tour to Nessebar and Sozopol
Main departure city – Sofia
The tour can be also organized from Plovdiv, Burgas, Varna, and other cities.
Tour Duration – 6 to 8 hours.
*However, depending on the itinerary, pick up and drop off location, tour duration may vary.
Included – English speaking driver, fuel, parking fees, all taxes.
Excluded – entrance fees, food, drinks, personal expenses.
Pick up and drop off at your accommodation.
Pricing depends on vehicle type, amount of passengers, tour guide and itinerary. We make tours for groups between 1 and 55 people.
Payment methods – cash (recommended), VISA / Master Card, PayPal, online payment and bank transfers.
Choose from English, Spanish, French and Russian speaking tour guides, or just go with an English speaking driver.
You can always book a multi-day tour with us, just email your requirements.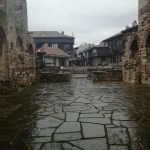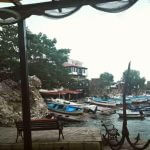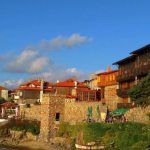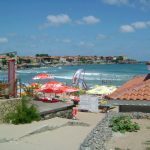 Our company will arrange a visit to this historical reserve full of amazing, anchient and modern architecture. Your personal English speaking tour guide will be sure to make it interesting and informative.
Enjoy an individual your with only your closest friends and family. With our individual tours there is no need to wait for anyone. Stop at any time of the trip to rest without worrying about others.
The prices of the trip are fixed. The costs are calculated before you book and will be announced beforehand. Payments can be done with a bank transfer or in cash directly to your guide in whatever currency you have.
You pick the time and date of departure, where we go and how long we stay for.
The trip is done in a comfortable, well maintained minibus with air conditioning and provided child seats if need be.
Don't miss the chance to visit the different places along the coast of the Black Sea. Become familiar with the UNESCO protected Sozopol and learn about the many legends its streets and houses hold.
Nessebar is located on a peninsula, it is considered to be one of the oldest European cities ever. In 1956 it was made into a city museum, the old part of the city are preserved by law. The cobble stones, the old wooden houses, the ancient churches and all of the remains are protected by international law and the site is considered a UNESCO world treasure. Each year it attracts many foreign and domestic tourists and is a must see place.
Centuries ago a part of the town was swallowed by sea water. In good weather it is possible to see the remains while on a boat. What remains might seem large, but it is only a small piece of what the town used to be. The land which is still left has been secured as it holds more than 40 medieval churches of the ancient settlement. Along it you can see remnants of fortress walls, towers and gates some of which all very well preserved and give tourists an idea of how things were back then.
Nessebar was and still is a craftsman's town. Even to this day there are craftsmen producing products from metal, old dishes and jewelry. Learn more about Nessebar before our trip so you can enjoy it more.
To be a part of a tour to these towns, all you have to do is fill out the form. We will contact you within 20 minutes of its arrival to clarify all the details and go over the routes you are interested in. Place your order today via our website and we'll make sure you have a good time.
How to book a day tour with us?
Estimate
Send us your requirements using the form below
Booking
We will send you an estimate and confirm details
Ready to travel!
We will pick you up at your accommodation
Not satisfied with the routes of the day tours and would like to change the program? Contact our manager and we will develop an individual tour that will suit your preferences and interests.