Day Tour to Varna and Balchik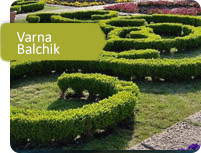 With a visit to the botanical garden, the palace of Queen Mary, mussel farm and monastery Aladzha
So you'd like to leave your hotel room and do something new, but don't know where to start? We suggest a visit to Varna and Balchik, an organic mussel farm and Aladzha Monastery, all in one day. Our company specializes in providing tours around the country and would be glad if you booked a tour with us.
On the tour you will visit:
Varna city tour and Balchik – Queen Maria Castle and tyhe Botanic Garden
Main departure city – Varna
The tour can be also organized from Plovdiv, Burgas, all sea resorts and other cities.
Tour Duration – 6 to 8 hours.
*However, depending on the itinerary, pick up and drop off location, tour duration may vary.
Included – English speaking driver, fuel, parking fees, all taxes.
Excluded – entrance fees, food, drinks, personal expenses.
Pick up and drop off at your accommodation.
Pricing depends on vehicle type, amount of passengers, tour guide and itinerary. We make tours for groups between 1 and 55 people.
Payment methods – cash (recommended), VISA / Master Card, PayPal, online payment and bank transfers.
Choose from English, Spanish, French and Russian speaking tour guides, or just go with an English speaking driver.
You can always book a multi-day tour with us, just email your requirements.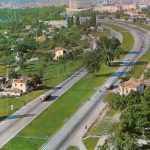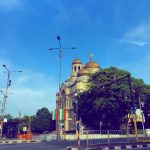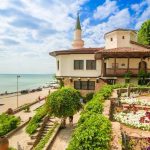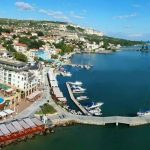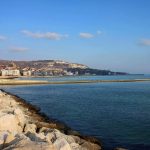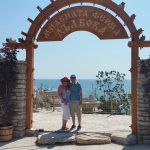 We'll make your stay an unforgettable one. After visiting these places you will definitely fall in love with Bulgaria and want to re-visit it sometime soon. No need to spend your entire holiday on a lounger by the pool or skiing. Discover new locations and emotions with our attractive and informative excursions and tours around the country.
Our efficient team saves you time – no need to meet us anywhere, we'll come and pick you up straight from your hotel and will bring you back once the tour is over.
Enjoy an individual tour – enjoy your vacation and trip with the ones you love, no more strangers to bother you and to wait around for.
Payments are always announced in advance of the tour, prior to booking. The price is fixed and does not change after you've booked us. Payments can be made directly to the driver in whatever currency you have with you.
Visit the most interesting and mysterious places with us, we know all of the best spots and can ensure a great experience. Reserve your trip today, don't postpone it for later, the booking takes seconds.
Private day trips to the monastery Aladzha
Aldzha is a world famous tourist destination and enjoys not only domestic but international tourism as well. Located only 4 kilometers out from the Golden Sands resort it is an ancient monastery that has been hand carved into the cliff side and rock. There are monk cells, a church for prayer, refectory, a kitchen, a separate church and crypt and a chapel. The temple was once richly decorated with colorful frescos but today only a small fragment of them remain on the walls for tourists to see.
The chapel of the monastery is located on the second floor of the stone carved monastery, it opens a stunning view of the sea. Artifacts discovered there can be seen in the annual exhibition that the monastery museum holds. To see these and many more fascinating sights fill out an application and leave a phone number for contact. We'll call you back as soon as possible and agree on the terms and conditions of the tour.
How to book a day tour with us?
Estimate
Send us your requirements using the form below
Booking
We will send you an estimate and confirm details
Ready to travel!
We will pick you up at your accommodation
To book the tour leave a request on our website and our staff will call you within 20 minutes. A manager will contact you and go over the details of the tour, we will also take into account your interest to make this tour a truly unique experience. You decide where and when to go, decide on the time and date that you leave for Varna and Balchik.