Tour of Varna, the cape of Kaliakra and mussel farm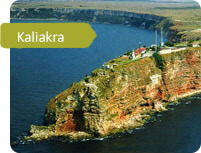 There is no doubt that the pearls of Bulgaria are its mountains and its Black sea coast. However, important parts of its identity are hidden away in places that we are certain you will enjoy discovering. And once you've visited them you will not forget them. There are many sights that say a lot about the country's history and the nation's identity, he can help you visit them.
On the tour you will visit:
Varna City Tour, Kaliakra Cape and the Mussel Farm Restaurant
Main departure city – Varna
The tour can be also organized from Plovdiv, Burgas, all sea resorts and other cities.
Tour Duration – 6 to 8 hours.
*However, depending on the itinerary, pick up and drop off location, tour duration may vary.
Included – English speaking driver, fuel, parking fees, all taxes.
Excluded – entrance fees, food, drinks, personal expenses.
Pick up and drop off at your accommodation.
Pricing depends on vehicle type, amount of passengers, tour guide and itinerary. We make tours for groups between 1 and 55 people.
Payment methods – cash (recommended), VISA / Master Card, PayPal, online payment and bank transfers.
Choose from English, Spanish, French and Russian speaking tour guides, or just go with an English speaking driver.
You can always book a multi-day tour with us, just email your requirements.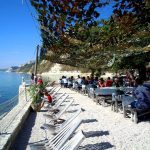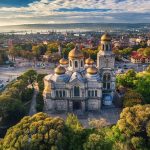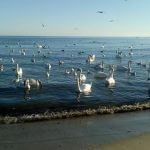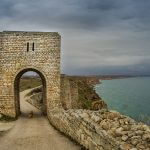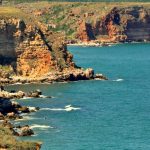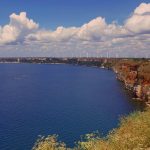 Tired of swimming in the hotel pool or the sea? Embark on an emotion and information filled adventure, to a fascinating tour of Varna, the beautiful cape Kaliakra and the unique and organic mussel farm nearby. These are some of the many places we are certain you will enjoy exploring. Our company will ensure a fully personalized experience for your holiday, no interferences.
We'll pick you up from your hotel, drive you in a modern, air conditioned bus to your destination and take you back. We'll even provide free child car seats if need be.
Our tours are a perfect balance f price and quality, the payment for the trip is fixed once it has been announced. Feel free to pay in whatever currency you have.
Tours are held in English and are done in a way that everyone can fully appreciate. Learn many new things and get answers to all the questions you have.
Don't waste any more time, book a tour around Varna, a trip to cape Kaliakra and then see for yourself how the tastiest mussels in the world are grown in what many people have said, is the most interesting place on northeast coast. The long and narrow profile of cape Kaliakra towers over the bashing waves at a height of 70 meters.
It is one of the most mysterious place at is though many rituals were carried out there. Beneath it are sea caves, created by the unrelenting waves and currents of the sea. Kaliakra was originally a Thracian settlement which eventually turned into a fortress, the remains of which can still be seen, well preserved on the cape even to this day.
How to book a day tour with us?
Estimate
Send us your requirements using the form below
Booking
We will send you an estimate and confirm details
Ready to travel!
We will pick you up at your accommodation
You can also experience the romance of cape Kaliakra from the cozy cafes there, enjoy the view of the rocky shores and never ending sea while sipping on a tea or coffee.