Snowboarding in Bulgaria – 5 Best Places to Visit This Winter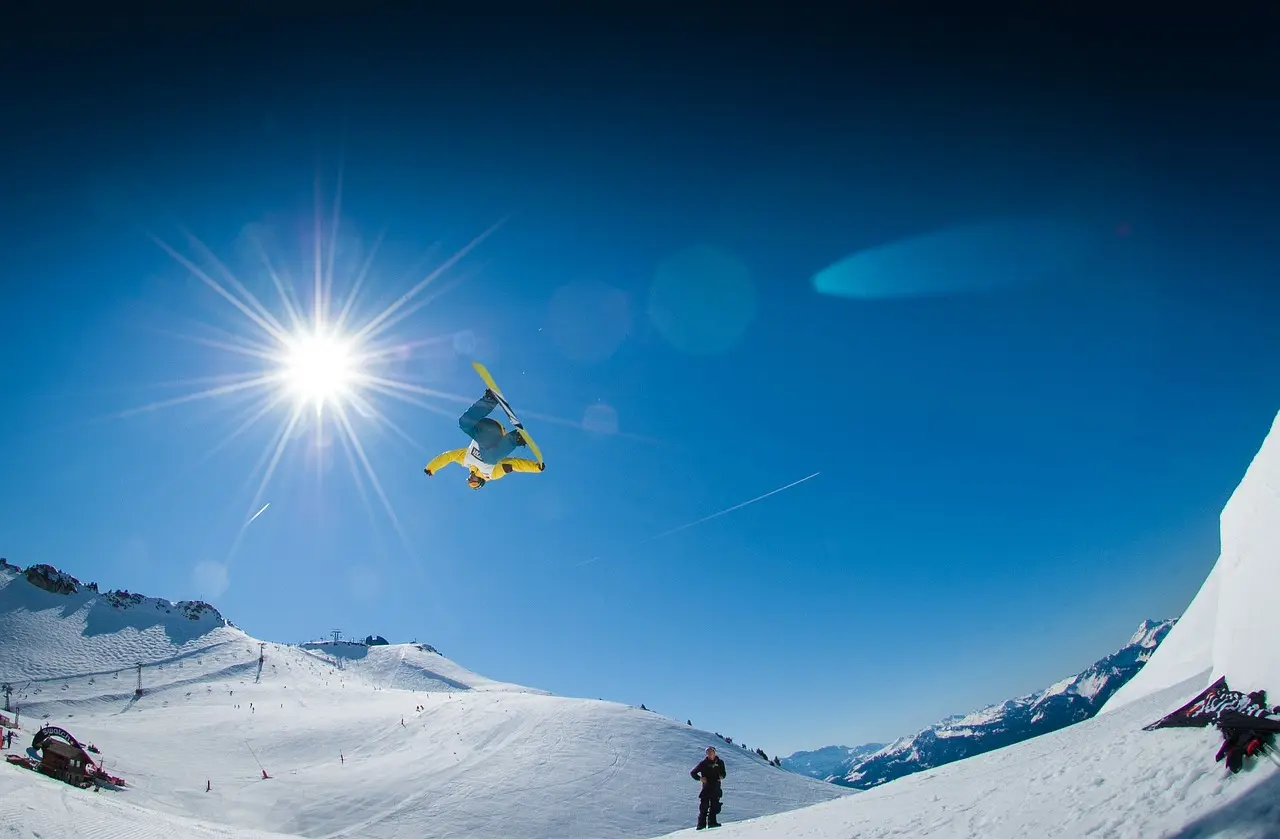 Bulgaria – a hidden gem for winter sports enthusiasts. Even though this beautiful country has always been overlooked as a snowboarding destination, it actually offers diverse ski resort nestled in the picturesque mountains of Bulgaria. But what makes it so attractive and such a good choice? The snowfall, the affordable prices, and of course – the breathtaking landscapes.
Once you visit Bulgaria in winter for snowboarding – you will fall in love, promised! Today we are about to give you the 5 best places to visit this winter!
Bansko: The Most Popular Snowboarding Destination in Bulgaria
Bansko is the jewel of Bulgaria's crown – it is a paradise for snowboarders and ski fans. It is located in Pirin Mountains, and is a charming town that offers the perfect blend of adventure and history. It looks like the beautiful winter cities you see in videos!
If you want to go snowboarding, you can go for Bansko ski area, where you will see over 70 kilometres of well-maintained runs, perfect for all levels of snowboarding. There are gentle slopes for people that do not have a lot of experience, and there are red and black runs for the adrenaline lovers.
In fact, in Bansko you will see a lot of freestyle parks, as the city was renowned for the terrain parks. So you can enjoy jumps, features and rails for freestyle enthusiasts. If you are a beginner, and you need guidance, then going for a snowboard school is also possible in Bansko. The instructors are excellent and will provide you with lessons of all levels.
After a day of snowboarding in Bansko, you can go to the lovely city center, where you can enjoy traditional taverns and modern bars, you can try amazing Bulgarian cuisine, and listen to some live music. The unforgettable experience is promised!
Pamporovo: Warm Slopes for Snowboarding in the Rhodope Mountains
Pamporovo is a beautiful small city, located in the southern Rhodope Mountains. It offers one of the warmest winter experiences in Europe, and this makes it ideal for families and beginners. You can go for ski and snowboarding, as the runs are amazing. You will see a mix of blue, red and black ones, so you can choose the perfect one for your level.
If you need guidance, Pamporovo snowboarding school is always welcoming new students. It is a fantastic place to learn how to snowboard, and the professional instructors are always creating a welcoming experience.
Pamporovo's charming village offers a variety of restaurants and cafes where you can enjoy local and international cuisine, and oh, it is so worth it as it is the tastiest cuisine in Europe. The resort's friendly atmosphere and sunny weather make it a great place to relax after a day on the slopes, so don't hesitate to visit this resort.
Borovets: Winter Wonderland Near Sofia
Borovets is a beautiful resort located in Rila mountains – one of the most breath-taking mountans in Bulgaria. At Borovets you will see the oldest and most stablished ski resort in Bulgaria, and you can surely go snowboarding there. One of the best parts is that the resort is very close to Sofia, the capital city, and you can literally get there for a hour drive.
Borovets offers snowboard schools with amazing teachers who take special care of all ability levels, so if you are a beginner – don't panic, you will learn snowboarding very quick.
Borovets brags an assortment runs, including delicate slants for newbies and additional difficult runs for cutting edge snowboarders. The atmosphere is always perfect, and will promise one unforeseen experience. What is best is that Borovets offers an extraordinary evening skiing experience, with sufficiently bright slants and a vivacious climate – a moment you will always remember.
What about walking around the city? Another one Winter Wonderland that will offer you tasty Bulgarian dishes, welcoming taverns, live music and much more!
Vitosha Mountain: Snowboarding near the City
Vitosha Mountain is literally over the capital city of Bulgaria – Sofia. It offers the perfect blend of natural beauty and urban convenience – the ideal choice for people that want to go around the city, and have a fun on the slopes in the same day.
The mountain offers different slants for various ability levels, making it reasonable for all riders – no matter if you are a beginner or a professional – you will have the chance to enjoy snowboaring for your level. The mountain includes a snow park with a scope of deterrents, hops, and rails. It's ideally suited for free-form lovers hoping to rehearse deceives and work on their abilities – super beautiful!
For courageous snowboarders, Vitosha offers the fervor of off-piste riding. You can investigate ungroomed regions and cut your way through unblemished powder, but you must always be careful!
Following a day on the slants, you can undoubtedly get back to Sofia, where you'll track down a great many cafés, bistros, and social attractions, after all – it is one of the most attractive capitals in Eurpoe. The city offers an ideal mix of metropolitan diversion and winter experience, so you will surely love it!
Mechi Chal: The Hidden Heaven in the Rhodope Mountains
Mechi Chal is an unlikely treasure situated in the western Rhodope Mountains. It's not too known as different hotels, but rather it offers a remarkable and valid snowboarding experience –  it a hidden treasure that is worth exploring, believe us!
Mechi Chal is known for its serene and peaceful environment, going with it a great decision for those looking for a calmer winter retreat, what a nice place! The retreat gives various runs reasonable for various ability levels, so you will surely find the best one for you.
The retreat's area in the Rhodope Mountains offers dazzling regular magnificence. You can appreciate amazing perspectives on snow-shrouded woods and perfect scenes while snowboarding – it will be one of the most beautiful experience you will ever have.
Mechi Chal is frequently less swarmed than different retreats, and it offers serious costs for lift passes and facilities. So, this makes it the perfect budget snowboarding resort in Bulgaria. The retreat has a couple of neighborhood cafés and bistros where you can relish customary Bulgarian dishes and partake in the quiet and comfortable mood of a little mountain town. They are not luxurious, but they are surely worth visiting.
How to get from Sofia airport to snowboarding resorts?
Easily! By renting a personal driver with Around Bulgaria! We guarantee you the ultimate best experience by providing the perfect car for your needs, by taking you from the airport and getting you to the perfect location you need to be.
No waiting for buses, no public transport, no carrying your bags – we will take care of everything, all you need is to sit back and relax.
Bulgaria's colder time of year resorts offer a different scope of snowboarding encounters, from advanced ski regions to unlikely treasures in the mountains – the perfect winter heavan. Whether you're a novice or an accomplished snowboarder, each retreat gives something uniquely great to winter sports fans.
The reasonable costs, inviting environment, and shocking scenes make Bulgaria an optimal objective for snowboarding. In this way – while arranging your colder time of year undertakings, consider these five outstanding spots to visit for an important snowboarding experience in Bulgaria. Whether you're attracted to the dynamic climate of Bansko, or the warm Pamporovo – you will have the ultimate best experience you have been dreaming for. And by renting a car with personal driver with Around Bulgaria – it will be even better!