Travel with Your Dog in Bulgaria – Mission Possible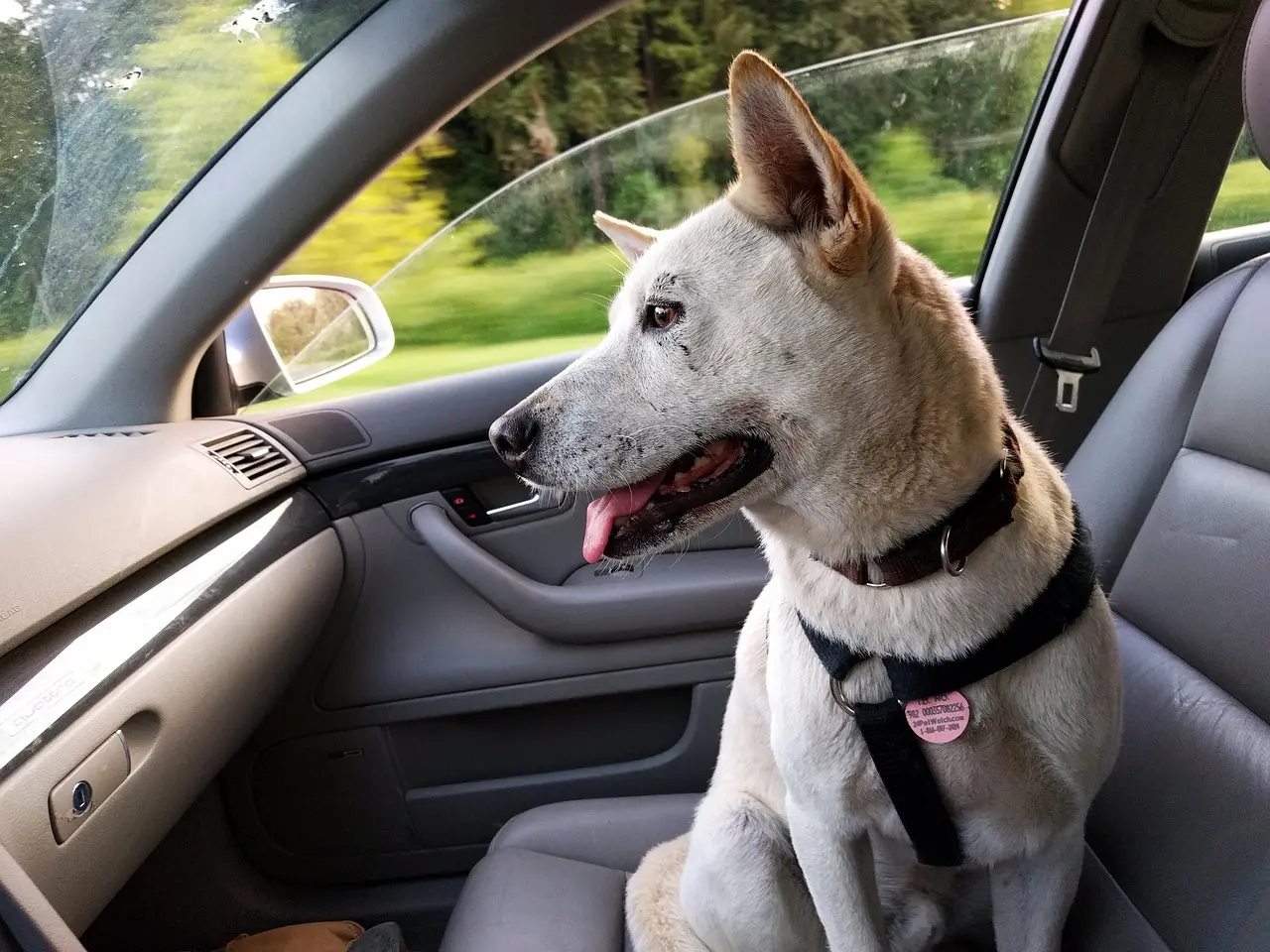 Travelling with your furry friend may be both exciting and exhausting experience. But we understand you – you can't leave your best friend at home! Bulgaria is an attractive destination for tourists thanks to the amazing landscapes, the rich history and affordable prices.
But what makes it even better is that it has a dog-friendly culture and getting your pet with you may be more of a pleasant experience than a bad one. One of the mаin difficulties when it comes to going to going on a journey with your dog is the travel itself. Happily – we are here to help you with both information and transport. From navigating taxis to using trains, this article will give you the guidance you need when it comes to travel with your dog in Bulgaria.
Prepare for the journey
Before you travel with your dog in Bulgaria – you should prepare yourself and your little friend for a successful journey.
Health and needed certification
First and most important – you should make sure that your dog is healthy, carries health certificate, and has all the needed vaccinations to travel. More specifically – your dog should have current rabies vaccination made after implanting a microchip. If you are entering Bulgaria from a Listed Third Country – then the rabies vaccination must be made no sooner than 21 days before entering Bulgaria.
You should carry EUR pet passport and a proof of microchip too. If you are coming from Serbia, Turkey or North Macedonia, you should also bring 'Annex IV' and a health certificate. The best thing you can do is visit your VET and ask for help.
Find pet friendly accommodation
Next – you should look for a pet-friendly accommodation. Happily – most of the accommodations in Bulgaria would let your furry friend stay, especially if your dog is not of a big size. One advice – better look for a guesthouse or vacation rental, because they are more likely to let you stay with your dog.
Essential supplies
Last, but not least – make sure you have all essential supplies with you. This includes food, bowls, leash, collar with your number (if your dog gets lost), waste bags, toys and of course – comfortable bed. These items are essential for the comfort of your furry friend, and your calmness too.
Travelling by Train with Your Dog in Bulgaria
One of the most popular ways to travel with your dog in Bulgaria is by train. The Bulgaria's railway is called BDZ and operates in the whole country – basically, you can get to any place you want, however, most of the trains are pretty slow and you should be prepared for that.
Of course, there are some rules that you should be aware of if you want to travel with BDZ and your furry friend:
You can carry small dog, placed in waterproof vessel, held in your lap or left on the floor, only in second class coaches.
If your dog affects the other passengers – you have to travel in the entry lobby of the train.
If your dog is large– you can travel only in the entry lobby of the last coach of the train.
All dogs must have veterinary certificate and muzzles on.
You have to buy ½ second-class ticket for your dog.
Believe us – for your dog it will be even more stressful to travel than for you. That's why it is always a good idea to bring something familiar such as mat or a blanket. You should make sure that your dog is hydrated, and it is always better to make a reservation for your dog's sport on the train.
Travelling by Taxi with Your Dog in Bulgaria
In Bulgaria, you can find some pet-friendly taxis, which are always a good idea for shorter distances. However – you should know that not all taxis allow pets, so you better call in advance and make sure that your friend will be welcome.
Most of the time, if your pet is small – you can keep it in your lap. However – some taxic companies may prefer to bring a pet carrier in order to ensure  both the safety of the driver and the cleanliness of the taxi.
Travelling by Bus with Your Dog in Bulgaria
If you want to travel by bus with your dog in Bulgaria – you should know that this is possible and again – there are rules that must be followed. Traveling by bus from one city to another may be more difficult, and sometimes not possible. Here we would advise you to contact the bus company and ask for details.
If you will be traveling by bus within the city, then these are the rules you should keep in mind:
You should carry the passport of your dog with you, and buy a valid ticket.
You should carry your dog in your lap, or as close as possible to you. Sometimes muzzle may be required, so keep one with you, especially if your dog is big.
If controller asks for the documentation of your dog, or asks you to leave the bus because of a specific problem, you have to do that.
Travel with Your Dog and Around Bulgaria
Around Bulgaria can help you with transporting your dog. We fully understand that it may be difficult to find the perfect transport for you and your furry friend, and that's why we do our best to promise the most suitable and comfortable conditions.
If you choose to travel with us, you should know that 99% of the cases we cannot transport a dog without the owner. And most importantly – crossing a border without the owner is not allowed with Around Bulgaria.
If you are about to travel within the borders of the country, then here are the simple rules we have:
If your dog is small – you can carry it in your lap/hands.
If your furry friend is big – we would like you to have a vessel with you.
It is a good idea to carry something to cover the car seats in order to keep them clean.
You must pay extra tax for cleaning the car after.
If you have more questions – do not hesitate to contact us! We can discuss the conditions together and find the best solution for you, your furry friend and us! Traveling with Around Bulgaria is always a nice journey, you can sit back and relax, and we are about to deal with all the other details.
Extra Tips for a Nice Journey
If you want to have the best journey with your dog in Bulgaria, then you will be happy to read our small, but essential tips. Bulgaria is a dog-friendly country, most people love pets and are absolutely happy to see your furry friend. However, here are some things you should think about:
Pet Etiquette – you must always consider the way other people feel around your dog when travelling. Even though most people will adore your pet – there are some people who are afraid, allergic or not-comfortable around animals, so you should do your best to make the journey good not only for you, but for the others too.
Always clean up – you should carry waste bags with you and use them to clean up after your dog. You may not get a fine, but you will surely get a lot of bad sights if your dog poops somewhere and you don't clean it.
Rest Stops – remember that your journey may be exhausting for your friend. Always take rest stops when you travel or when you walk for a longer period of time, give your dog the chance to stretch, to chill and to drink water.
Local Laws – make sure that you have familiarized yourself with the local pet laws for the different locations in Bulgaria. This will ensure safe and free of problems journey.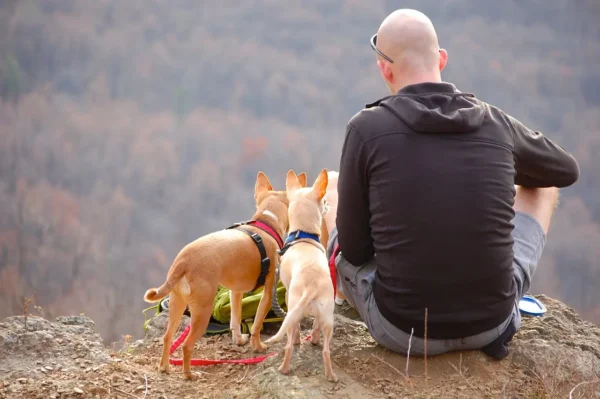 Explore Bulgaria with your Dog
Now when you know how to travel with your dog in Bulgaria, it is time to jump into exciting moments together. Here are some things you can explore in Bulgaria with your furry friend and both have great fun:
Beaches and Parks
Bulgaria's Black Sea coast is absolutely beautiful and you should definitely go and visit it. You and your dog will enjoy the amazing journey and have a lot of fun. Make sure to check the laws, or better go to a more calm and not so crowded beach. Bulgaria is full with beautiful parks – you will basically be able to see a nice park in every city, and we are sure that your dog will love it!
Hiking Trails and beautiful landscapes
Bulgaria is popular with the astonishing landscapes and hiking trails you can explore. Rila, Pirin Mountains, Vitosha, Rhodope mountains – all these nature locations are surely worth visiting and offer wide variety of routes good for both you and your furry friend.
Historical Locations
Even though most museums will not let you inside with your dog – there are some historical sites in Bulgaria that welcome dogs on a leash. For example – you can visit Plovidv's Old Town, Tsarevets Fortress in Veliko Tarnovo and Rila Monsatery.
Tasty food places
Almost every restaurant in Bulgaria has an outside area, where dogs are absolutely welcome. Bulgarian food is known to be very tasty, so you will surely be happy to choose a nice restaurant and have a great rest. One tip – try Bulgarian dishes such as tarator, Shopska salad, moussaka, kebabche, etc.
Travelling with your dog in Bulgaria is surely a mission possible when you are prepared! You will have memorable experience and a tone of bounding moments that both you and your furry friend will always remember. The type of transport that you are about to choose is up to you, and with our tips you can surely make the best choice. If you want to know more about traveling with your dog and Around Bulgaria – do not hesitate to contact us!
Pack your bags, prepare your pet and jump into an unforgettable journey in Bulgaria!