When Is The Winter in Bulgaria – the Perfect Ski Season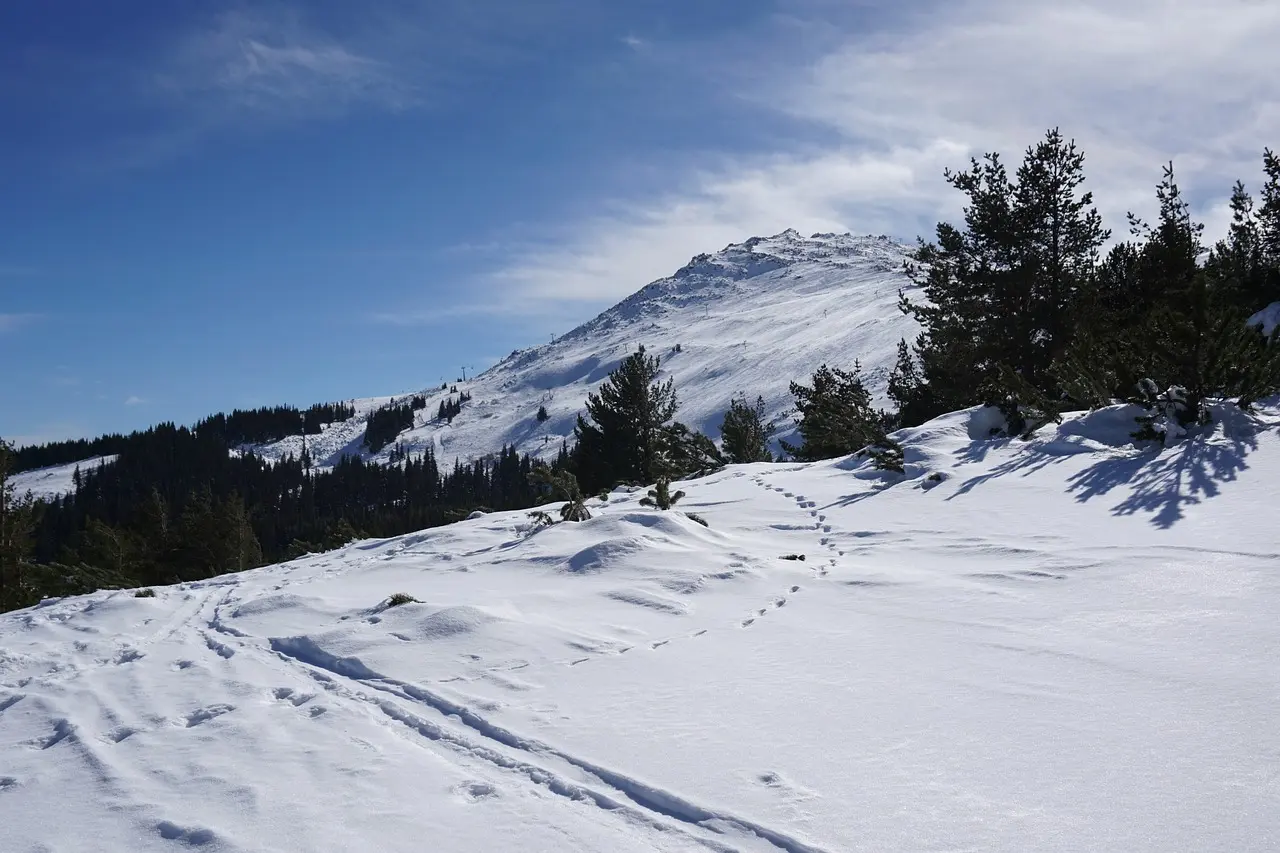 Winter in Bulgaria is a magical season that provides unique opportunities for skiing, snowboarding and enjoying Christmas wonderland.
When it comes to winter joys and ski holidays, Bulgaria offers unique opportunities for entertainment for every taste. From snow-capped peaks to Christmas markets, there's something for everyone. In this article, we will tell you everything you need to know about winter in Bulgaria and why it is the best season for skiing, so let's not waste more time and begin now!
A Snowy Winter in Bulgaria Winter in Bulgaria
Winter in Bulgaria really is special. Snow usually covers the mountain ranges from late November to early March. This period offers perfect conditions for those who love winter sports and snowy adventures.
Snow in Bulgaria usually reaches a thickness of 1 to 1.5 metres, providing ideal conditions for skiing and snowboarding. Temperatures are dropping, which predisposes to active participation in winter fun. Bulgaria offers numerous ski resorts that are easily accessible and offer different types of skiing and snowboarding areas for all skill levels.
And oh, believe us – the beauty of Bulgaria in winter time is astonishing and will surely stay in your heart forever!
Bulgarian ski resorts
Bulgaria boasts more than 10 ski resorts offering a variety of ski routes to suit all tastes. Here are some of the most popular ski resorts in Bulgaria:
Bansko – It is located in the Pirin Mountains and provides a variety of slopes suitable for both beginners and advanced skiers and snowboarders. Bansko offers modern ski infrastructure and a rich history, making it the ideal place for a winter holiday.
Pamporovo – This resort is ideal for beginner skiers as it offers very easy slopes and suitable conditions for learning. Pamporovo combines snow-covered slopes with the cosy atmosphere of Rhodope chalets. Here you can learn to ski or improve your skills.
Borovets – Various types of entertainment are offered here, and you can enjoy the slopes and snowboard parks. Borovets is also famous for its bars and restaurants where you can have fun and relax after a day on the slopes. Furthermore, it is pretty close to the capital city of Bulgaria – Sofia.
Vitosha – This resort is popular with residents of the capital and tourists who want to spend a day skiing and then return to the city. Vitosha offers several ski areas and roads suitable for both beginners and experienced skiers and snowboarders.
Why is winter in Bulgaria the best time to ski?
Winter in Bulgaria provides ideal conditions for skiing and snowboarding due to several key factors. First – the snow! Winter in Bulgaria features heavy snowfalls that provide excellent conditions for skiing and snowboarding, just as on the pictures and movies you have watched. Whether you're a beginner or an experienced skier, you'll find a piste to suit your experience and skill.
Second – affordability! Bulgaria is extremely affordable compared to other European destinations. Prices for ski passes, ski equipment hire and hotel accommodation are significantly lower without compromising on quality of service. This makes Bulgaria an extremely attractive destination for budget ski holidays.
And next – Hospitality and cultural richness! All tourist who visit the country's ski resorts will be greeted with smiles and a willingness to help. Besides skiing, you can also enjoy the rich Bulgarian cuisine with traditional dishes such as banitsa, tripe soup and banitsa. Bulgaria's beautiful places and cultural events will captivate you with their unique atmosphere.
Winter in Bulgaria is not limited to skiing and snowboarding. Many ski resorts also offer other winter activities such as snowshoeing, horse riding, ice skating and even snowmobiles. This means that even whether you are a skier or not, you will always find something interesting to do.
What to do after skiing in Bulgaria?
After a day on the slopes, there is no better way to relax and recover from the physical exertion than to enjoy yourself in a spa. Many of Bulgaria's ski resorts offer a variety of wellness services, including saunas, whirlpools, massages and much more. This provides the perfect opportunity to unwind and prepare for the next day of skiing. Feel free to enjoy spa treatments and massages that will help you feel refreshed and relaxed.
Furthermore, you can go for some other nice things, such as:
Snowshoeing – This is a great way to enjoy nature and the beautiful winter landscapes. Many ski resorts offer sledding and skating opportunities. These are fun activities that are suitable for the whole family.
Snowmobiles – If you're a fan of car adventures, some ski resorts offer snowmobiling. This is an exciting way to experience adrenaline rushing experiences on snowy roads.
Visit beautiful villages and towns – Bulgaria boasts many beautiful villages and towns that are worth visiting in winter. In them you can discover local traditions, delicious food and the warmth of the local people.
Practical tips for skiing in Bulgaria
But if you are in Bulgaria for the amazing skiing experience – then we have some practical tips here for you. Yes – they will definitely make your experience even better! Check them:
Choose the right resort – Choose a resort that suits your skiing skills and preferences. Make sure to check all of them, to find the best hotels, to see the prices, and to choose the best one for your needs.
Book early – Winter season in Bulgaria is popular, and hotels and ski instructors are often booked in advance. Make sure you book your accommodation and ski instruction well in advance, especially if you are planning to visit a popular resort during peak season.
Learn to ski or snowboard – if you're a beginner, don't hesitate to take a few lessons with local ski instructors. They'll help you learn the basics and become more confident on the slopes. But this is not mandatory, as Bulgarian ski resorts offer this service and professional teachers may guide you.
Dress appropriately – Don't forget a hat, gloves and sunglasses for protection from the sun and snow glare. Remember – winter in Bulgaria is harsh!
Christmas magic and events
Yes – as we said, winter in Bulgaria isn't just limited to skiing and snowboarding. It also brings with it Christmas miracles that bring the whole country to life. In this magical season, you can visit some of the most beautiful Christmas places and events in Bulgaria. Some of them include:
Sofia – Illuminated streets and squares create a magical atmosphere and make Sofia the perfect place for a Christmas stroll. The capital city of Bulgaria is one of the most beautiful places you will see, especially in winter, when snow has covered the Vitosha mountain.
Plovdiv – European Capital of Culture, Plovdiv, offers amazing Christmas experiences in the old town. The cosy streets with stone slabs and traditional Christmas markets make the city an ideal destination for a Christmas weekend.
Burgas – Burgas is located near the seaside of Bulgaria, but still – it is absolutely amazing place to visit in winter, especially if you are a sea lover. The weather there will be less snowy but be prepared for some pretty harsh wind.
How to get from Sofia Airport to Bulgaria's ski resorts?
Once you land at Sofia Airport – you will probably wonder how to get from there to one of the ski resorts you have chosen. Well – here comes the answer! You can take a bus, take a train, or choose the best option for you – rent a personal driver with Around Bulgaria.
Yes, taking a bus or a train is cheap, but it will take you a lot of time and efforts, and these ways of transport will not take you to the exact location of your hotel. So you will have to walk, or take a taxi. However – when it comes to a personal driver with Around Bulgaria – this is far from the reality.
Our driver will take you from the airport with a car, specifically chosen for your needs (luggage, dogs, company). All you need to do is to sit back and relax, while you will be taken to your hotel. Sounds good, right?
Winter in Bulgaria is a unique season that combines snow-capped mountains, a variety of ski resorts, rich culture and Christmas wonders. This season provides not only opportunities for winter sports, but also the chance to enjoy the country's unique beauty and cultural richness.
Whatever your choice, winter in Bulgaria is the season where dreams come true and memories are created that you will remember forever. Come and enjoy this unique winter tale, and don't hesitate to contact Around Bulgaria so the transport will be part of the amazing experience!