What to Visit in Plovdiv?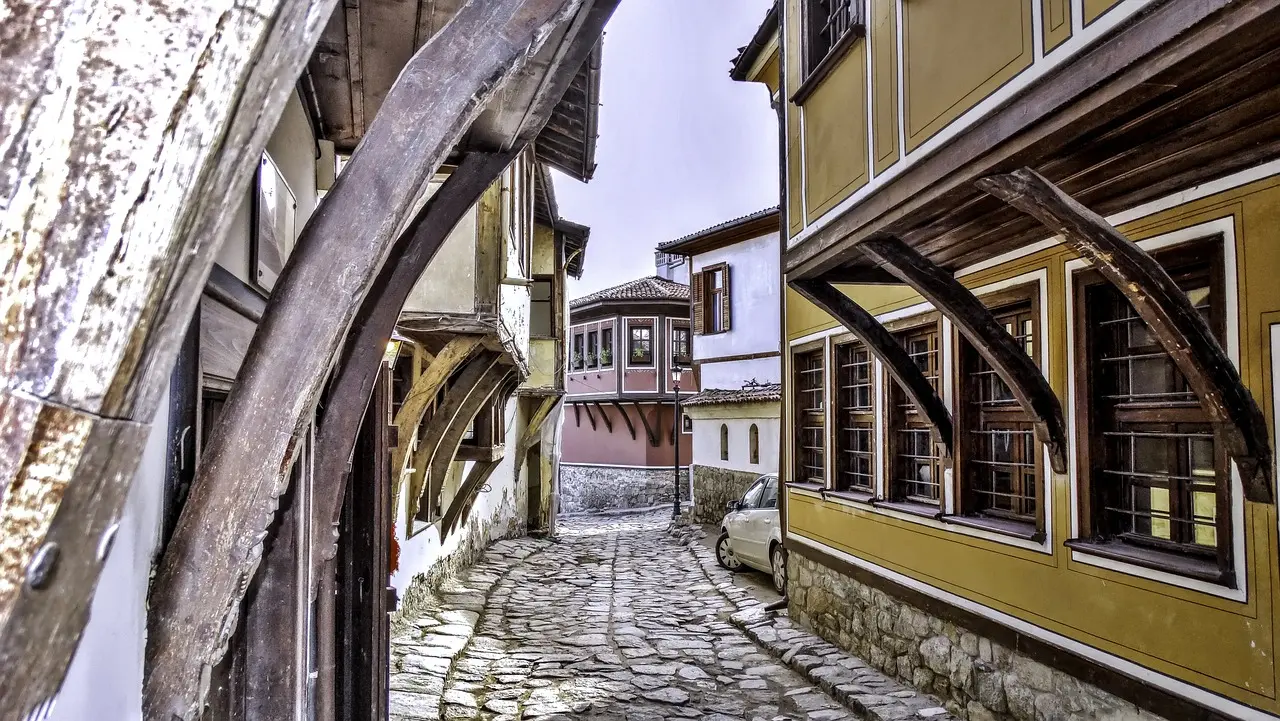 Plovdiv – one of the treasures, nestled in the heart of Bulgaria. This beautiful city is one of the oldest continuously inhabited in Europe, combining rich history, interesting culture and architectural wonders. By blending ancient heritage with vibrant and modern atmosphere, Plovdiv has become one of the most attractive locations for tourists in Bulgaria.
If you have decided to visit it – then you have surely made one great decision. If you are a fan of beautiful architecture, a loved of breathtaking landscapes, or a history buff – you will surely love Plovdiv. Here are some of the TOP places you should see if you are in this astonishing city.
The Old Town of Plovdiv – history coming back to life
The Old Town of Plovdiv is also known as "Historical and Architectural Reserve". This is a living testament to the rich history of the city, coming back to us while going around the beautiful streets of the town. It is exactly as going through a time machine and going back to the 19th century when Plovdiv was economic and cultural center of Bulgaria.
There are astonishing Revival-era houses that are perfectly preserved with colourful facades and wooden bay windows. A must-visit location is the Ancient Theatre that is an open-air amphitheatre that dates back to the 2nd century AD, can you even imagine that? It once used to seat up to 7,000 people and the best part is that there are still performances you can enjoy today. Just imagine – you will be sitting and enjoying a spectacular performance on the same place where the Romans once used to do that… a transcending experience!
Kapana District – art, culture and creativity
If you are a fan of art, culture and creativity, then you must visit the Kapana District in Plovdiv. This is one vibrant neighbourhood which was and still is a hub for creativity – the center of Plovdiv's artisans and craftsmen. The beautiful, small streets are lined with boutique shops, nice restaurants, trendy cages and art galleries.
The vibrant and lively atmosphere is an experience that is surely worth the hype. There are many local artist that are working in their studios, the aroma of freshly made coffee is in the air, and the installations of the streets are just as a beautiful art themselves. It is absolutely great idea to go to Kapana District and get lost into the creative spirit of Plovdiv.
Plovdiv's Roman Heritage – travel back in history
The rich history of Plovdiv goes even beyond the beauties you can see in the Old Town. The city is part of the Roman heritage, and you can see that in the Roman Stadium which is dating back to the 2nd century. It used to host races and athletic events, and it could take up to 30,000 visitors.
The Roman Forum is also worth visiting – there are remaining columns and parts of agora which offer a glimpse into the daily life of the Roman citizens and is surely one of the most beautiful and historical locations you can enjoy in Plovdiv.
Nabet Tepe – a breathtaking view
You probably know – Bulgaria is a country with astonishing nature. And if you want to enjoy some breath-taking views, you should definitely visit the panoramic view of Nabet Tape. It is an ancient hill, one of the city's 'Three Hills', which offers beautiful view over the whole city of Plovdiv. To get there you can walk or take a ride with a car, and make sure to pay attention to the ancient fortress walls which are remains of the medieval castle.
Once you get on the top of the hill – you will see the whole city below. This spot is absolutely amazing and one of the most beautiful views you can see around the city. We would strongly advise you to watch the sunrise on sunset, as it is one of the best things you can see in Plovdiv.
The Regional Ethnographic Museum – time travel through the culture
A trip to the Regional Ethnographic Museum is a must if you want to learn more about Plovdiv and Bulgaria's rich cultural history. The museum, which is housed in a beautifully preserved house from the 19th century, displays the customs, craftsmanship, and day-to-day life of the Bulgarian people over time.
You'll find intricate folk costumes, traditional musical instruments, and in-depth recreations of rural life among the museum's exhibits. It's a trip back in time that helps you learn about the cultural roots that still influence Bulgaria today.
A nice Bulgarian restaurant
And last, but not least – you must visit a nice, Bulgarian restaurant. There are many good options in the city centre, as well as in the Old Town and Kapana district. They all offer delicious cuisine, authentic atmosphere and probably one of the tastiest dishes you will ever try in your life.
You can order the classic Bulgarian dishes (and you are strongly advised to do so), such as tarator, banitsa, skara, kavarma, moussaka, or Shopska salat. And don't forget to give a try to the best Bulgarian alcohol drink – the rakia. You can't get enough of Bulgarian cuisine, so make sure you try all the traditional foods while enjoying the beautiful city of Plovdiv.
Traveling from Sofia to Plovdiv – which is your best option?
And now, if you are wondering how to get from Sofia to Plovdiv, you are on the right place. You have different options, including taking a bus, going for a ride with a train, or choosing the best one – a private driver with Around Bulgaria.
Yes, choosing a bus or a train is always a cheaper option, but let us tell you the main advantages of choosing a private ride. First – you will be taken from your location with a car, specifically chosen based on your needs (your luggage, company of people, pets). Then you will have the chance to just sit back and relax while our driver is taking you on one amazing journey to one of the oldest cities in Europe – Plovdiv.
Plovdiv is a destination that beckons travellers with a sense of curiosity and a love for culture with its layers of history, thriving arts scene, and warm hospitality. Experiences like walking in the footsteps of ancient Romans, taking in Kapana's creative energy, and enjoying in the historic charm of the Old Town will stay with you long after you leave this remarkable city. Plovdiv is in excess of a spot; It's a journey through history and culture that sticks with you forever.
Return to the main post or visit these and more attractions on one of our private day tours.