What to Visit in Major Bulgarian cities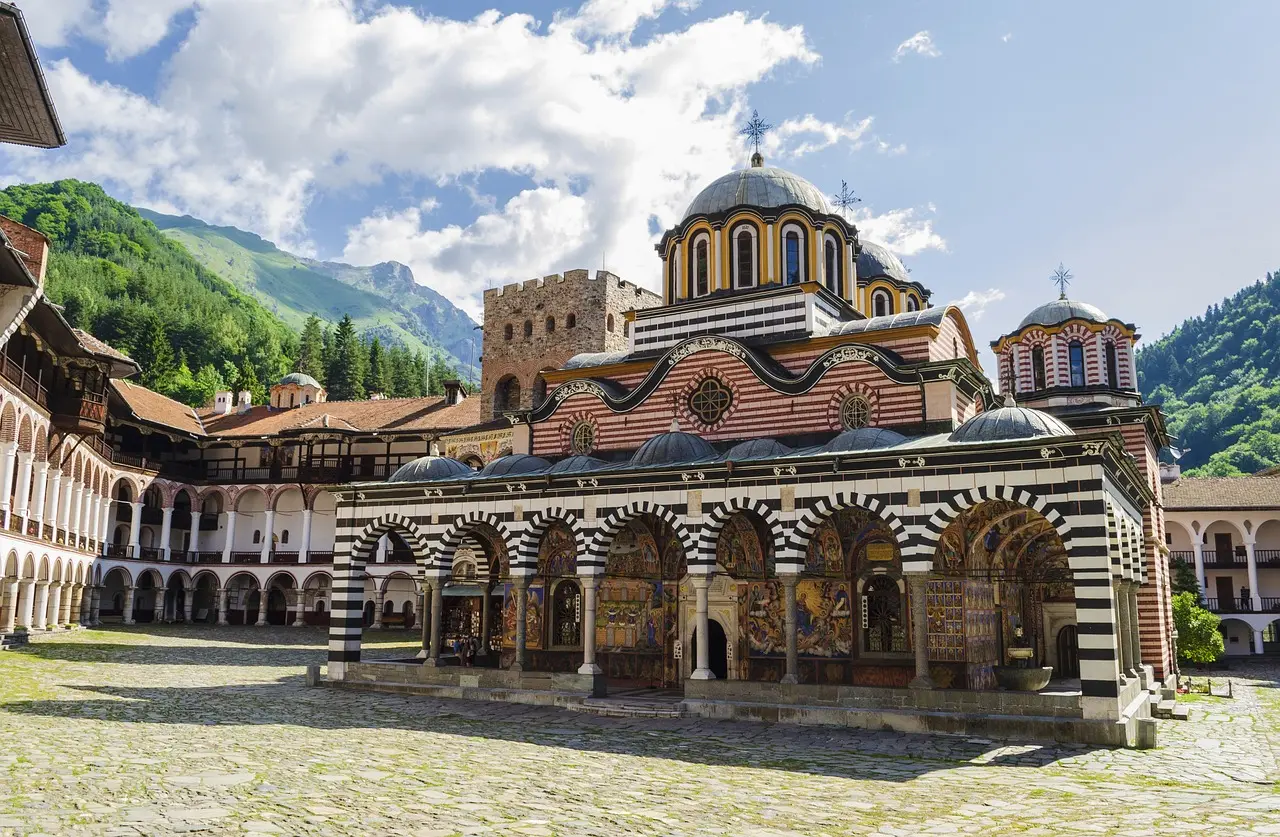 Bulgaria is a country of enchanting landscapes, interesting culture and rich history that offers an unforgettable journey for every traveller. From people that prefer to enjoy astonishing architecture and tasty food to adrenaline lovers that want to see breath taking views, to feel the nature and hike charming mountains – Bulgaria has all you may ever want!
Starting from the capital city, going through the old Plovdiv, and getting to the seaside – this country has some amazing locations that will surely stay in your heart forever. Today we are about to delve into the 'must-visit' places around Sofia, Plovdiv, Varna, Burgas and Veliko Tarnovo, so you will surely not miss a single highlight during yоur journey!
And of course – if you want to have the best of the best experiences and enjoy every little detail – we, from Around Bulgaria, are here to organize the best trip and Sofia Plovdiv transfer, or transfer to any other location that you want to see.
And now, let's begin!
What to Visit near Sofia
Sofia is the dynamic capital city of Bulgaria that offers the perfect combination of culture, history and modern locations that are worth visiting. But this does not mean that it does not also offer a beautiful landscapes – the mountain Vitosha is always near to show you unforeseen views. Thanks to its amazing location, the capital city of Bulgaria is near a lot of 'must-visit' places. If you want to enjoy a trip near Sofia, then here are the best locations you should check:
Rila Monastery – Probably the best place you can visit around Sofia is Rila Monastery, located in the amazing Rila Mountain. It is one of the most unique UNESCO World Heritages, and it offers a glimpse into the religion and heritage of Bulgaria. When being in Rila Mountain, you can visit some breath-taking landscapes too.
Boyana Church – Boyana Chrich is an UNESCO treasure that is known as being exceptional and for the amazing architecture. It is again near Sofia and you will not have to travel a lot. It is surely worth seeing!
Vitosha Mountain – as mentioned, Vitosha Mountain is just around the corner, and we would strongly advise you to embark on a journey away from the dynamics of the city. It will surely be unforgettable as the views and the hiking locations are more than perfect. Don't forget to check the weather though.
Read more on Things To Do and Places To Visit Around/Near Sofia or Book a Private Tour from Sofia
What to Visit near Plovdiv
Plovdiv is one of the oldest Bulgarian cities that will take you back in history and culture. The Old Town is the perfect journey through time, combined with the beauties of modern Bulgaria. Around Plovdiv there are some other astonishing locations that you must visit, such as:
Bachkovo Monastery – Bachkovo monastery is the perfect place for you if you want to delve into artistry and spirituality. You can either get there by car, or walk, and you will surely fall in love with the nature, the architecture and the traditional Bulgarian restaurants.
Asen's Fortress – Asen's Fortress is another astonishing location near Plovdiv. It offers breath taking panorama and is an amazing place for hiking. As a historical place – many battles were fought there, and the castle was untouchable.
Belintash – Belintash is a fascinating milestone at a 1h 20-minute vehicle ride from Plovdiv It's quite possibly of the most astonishing places you can visit on a roadtrip out of Plovdiv.
Belintash was a faction site for the Thracians who once possessed this piece of the mountains, involving it as a safe-haven for loving their divine beings and performing ceremonies. The high, above ocean level place of the stone gives a stunning elevated perspective of vast mountains and valleys.
Read more on What to Visit in Plovdiv or Book a Private Tour from Plovdiv
What to Visit near Varna
Varna is one of the most beautiful places near the Bulgarian seaside. It offers great architecture, many beach bars and beaches with golden sands. There are also centuries-old monasteries for the people that want to explore Bulgaria. Here are the best places you can visit near Varna:
Aladzha Monastery – Aladzha Monastery is a medieval cave monastery located near Varna. It is definitely a 'must-visit' as It offers astonishing views, interesting culture and an unique perspective of the monastic history.
Golden Sands Nature Park – if you want to see the untouched natural beauty of the Golden Sands Nature Park – you should definitely visit that place. There are rare plants and many astonishing landscapes.
Balchik Palace and Gardens – Balchik is a beautiful city, located near Varna, where you can enjoy a royal retreat at the beautiful Palace of a Romanian princess. You will also see astonishing garden with beautiful flowers and plants, looking at the astonishing Bulgarian seaside.
Book a Private Tour from Varna
What to Visit near Burgas
Burgas is another great city near the seaside of Bulgaria that offers the perfect mix of beautiful beaches and history. If you want to stay in the city – you will most likely fall in love, however – if you want to visit great places near Burgas – you can also do that. Here are some of the best places to see:
Nessebar – Nessebar is an ancient town, a UNESCO Heritage, that will take you back in history. You will have the chance to see medieval churches, houses and streets, well-preserved ruins and many beautiful landscapes as it is in the sea.
Pomorie Salt Pans – Pomorie Salt Pans will give you the chance to experience a traditional for Bulgaria journey. The combination of sea and sun is used for harvesting salt. You can learn more about the process and its impact.
Strandzha Nature Park – if you are a fan of the beautiful nature, then the Strandzha Nature Park is the best place for you. It is a protected by UNESCO place that offers astonishing landscapes, some ancient villages, and a variety of old, Bulgarian traditions. It is surely a place that will provide you with insight into the heritage of this country.
Book a Private Tour from Burgas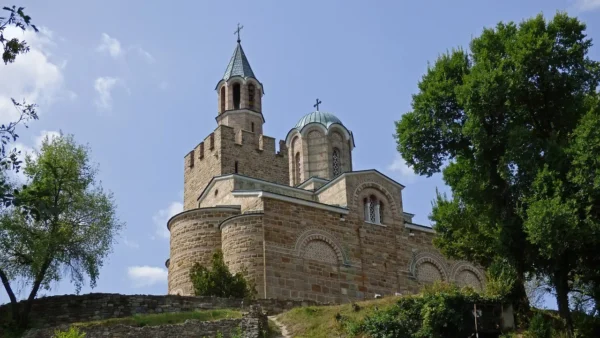 What to Visit near Veliko Tarnovo
Velko Tarnovo is one of the most beautiful cities in Bulgaria. It used to be a capital city to the Second Bulgarian Empire and it offers astonishing way to get back in history and experience something unique. It is placed near Yantra River so it offers much more than just history. If you are in Veliko Tarnovo, you have so much to see! And here are some of the best places near this amazing city:
Tsarevets Fortress – Tsarevets Fortress used to be a powerful stronghold in Bulgarian history. Now it offers beautiful landscapes, royal palace and even a light show at night that will show you Bulgarian's history in an unique way.
Arbanasi – Arbanasi is a village that looks like a living museum. It has remarkably preserved architecture and it offers a chance to dive into Bulgarian traditions and culture. It Is one of the best places in Bulgaria.
Dryanovo Monastery – located in the beautiful Balkan, Dryanovo Monastery is an unforeseen place that will take you bac to 12th century when it was first founded. The beauty of this place and the historical feeling is absolutely worth it.
Book a Private Tour from Veliko Tarnovo
The Best Bulgarian Transfer for Your Journey
Jumping into a journey in Bulgaria is one of the best things you can do. Seeing such beautiful landscapes, experiencing history in an unique way and enjoying amazing traditions and culture – it is absolutely worth it. But how to make it even better? By booking a Private tour with Around Bulgaria.
We promise comfortable and convenient Sofia-Plovdiv Transfer, and not only – we can organize transfer to any place you want. We ensure seamless transport in a car, specifically chosen based on your needs and preferences.
With Around Bulgaria you choose local expertise, reliability and comfort. Our drivers will take care of everything while you just sit back and relax. We will make sure that you will see every gem of this astonishing country by providing you a memorable journey.