What to Visit near/in Burgas?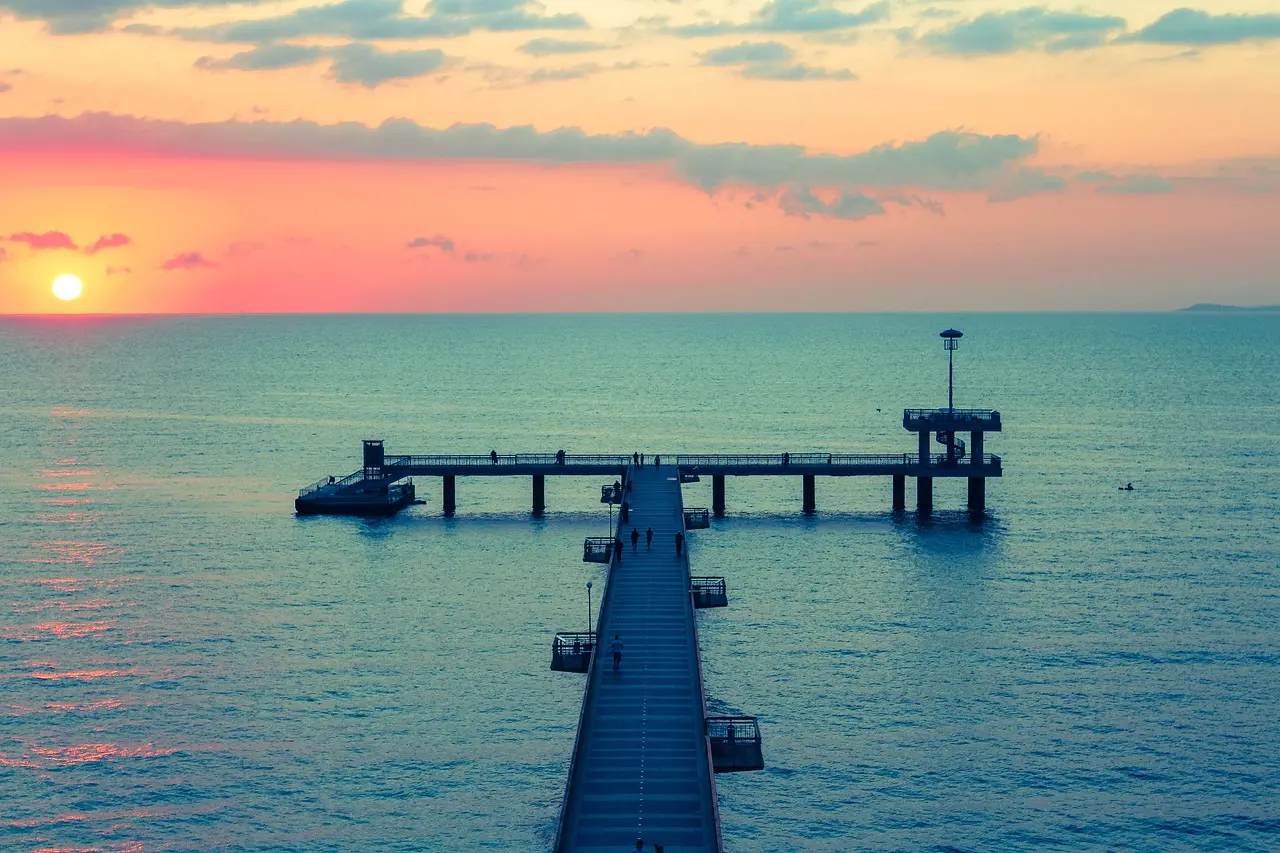 Settled on the Black Sea coast, Burgas, Bulgaria's fourth-biggest city, is a brilliant mix of ocean, sun, and historical legacy. It is one of the ultimate best cities in Bulgaria that is worth visiting. Known for its lively air, delightful sea shores, this city is a favourite of many tourists in this beautiful country.
While the actual city brings a lot to the table, the surrounding regions hold their own fortunes, each adding to the charm of this beach front pearl. But let's get to the main part today – what to visit near/in Burgas if you have decided to jump into an amazing journey there.
Burgas – a Paradise on the Coast of Black Sea
Let's first start with the beautiful city of Burgas. With astonishing seafront, rich cultural heritage and nice city center – Burgas has something for every visitor. Here are the best places to visit in this paradise on the coast of Black Sea.
Sea Garden – the nature meets relaxation
Burgas' Sea Garden, also known as Morska Gradina, is one of the best places you can visit if you are in Burgas and you want to take a walk in a beautiful park, located just near the coastline. It is one amazing place for you to enjoy the beauty of the sea, to have a coffee, or just to walk with a friend.
But this is not all – at Burgas' Sea Garden you will see many interesting attractions which you can try. You can either go to the Zoo and Terrarium where there are many animals and reptiles, or go for a walk in the Flora Exhibition Complex, where a wide selection of plants is waiting for you. The atmosphere in Sea Garden is beautiful and we can guarantee that you will love it.
Beaches – crystal sea, bright sun and golden sand
If you are in Burgas – you must visit the amazing beaches, each with its own personality. Whether you're searching for an exuberant air or an isolated spot to loosen up, you'll track down the ideal beach for you.
Burgas Central Beach, with its fine brilliant sands and nearness to the downtown area, is a well known decision. It offers a scope of water sports, beachside bistros, and a lively promenade. Yes, there may be many people there, but still – you are close to every spot in the city/
In the event that you want to enjoy quitter experience, Kraimorie Beach may be perfect for you – an enchanting fishing town only south of Burgas. Here, you can loosen up on immaculate sands and relish new fish at nearby cafés. Of course, around Burgas there are many other popular beaches, where you can swim in crystal sea, enjoy the bright sun and feel the golden sand.
Burgas Lakes – Haven in nature
If you want to go beyond the limits of the city and feel the nature – Burgas Lakes may be a heaven for you. The coastal lakes are full with biodiversity, and one of the ways to get closer to the nature. You can see Mandrensko Lake, Burgas Lake and Atanasovsko Lake – there you will see migratory birds, pelicans and many other interesting animals living in their natural habitat.
Burgas Archaeological Museum – a walk in the history
To jump into Burgas' history and cultural legacy, visit the Burgas Archeological Museum. This entrancing establishment houses a different assortment of relics that follow the district's set of experiences from times long past to the Medieval times, amazing, right?
Among the exhibition hall's fortunes – you'll track down antiquated ceramics, adornments, and figures, giving experiences into the existences of individuals who once occupied these terrains. The gallery's shows act as a scaffold to the past, permitting you to interface with the rich history of Burgas and its environmental factors.
Beyond Burgas – Explore the Beautiful Surroundings
So, if you want to embark on a journey beyond Burgas, and you want to explore some other captivating destinations – you can go to the beautiful surroundings. For the following locations, you will need a car, but still – all these places are surely worth visiting.
Nessebar – ancient city surrounded by the sea
Nessebar, also known as the "Pearl of the Dark Ocean," is a memorable town situated around 30 kilometers from Burgas. This UNESCO World Legacy Site is a residing gallery of old engineering, with very much safeguarded Byzantine and middle age chapels, cobbled roads, and wooden houses.
Walking through Nessebar is like stepping into history – one of the ultimate most amazing experiences you can have in Bulgaria. You can investigate the old fortresses, visit the Church of St. Sophia with its dazzling frescoes, and respect the Black Sea sees from the old town's walls. The town is likewise known for its energetic expressions and specialties scene, making it an optimal spot to look for novel keepsakes.
Sozopol – a gem on the coast
Sozopol, located around 35 kilometers from Burgas, is one more enchanting seaside town with a rich history, and one of the most popular cities you can visit near Bulgaria's seaside. It's renowned for its wonderful Old Town, known as the "Stari Grad," which is roosted on a rough landmass sticking into the Dark Ocean.
The Old Town of Sozopol is a labyrinth of tight roads fixed with conventional Bulgarian houses, craftsmanship displays, and fish cafés. Try not to pass up on the opportunity to investigate the Archeological Museum, which houses antiques from the old Greek province of Apollonia Pontica. The town's sea shores, for example, Harmani Ocean side and Kavatsi Ocean side, offer a tranquil getaway for sunbathing and swimming.
Ropotamo Nature Reserve – real wonderland
Around 50 kilometers from Burgas lies the Ropotamo Nature Reserve, an immaculate waterfront region that consolidates the magnificence of the sea with the wildlife that has never been touched by the hyman. This safeguarded region incorporates the Ropotamo River, which wanders through thick backwoods and wetlands prior to purging into the Black Sea.
Investigating Ropotamo is a valuable chance to connect with nature. You can go on a boat outing along the stream to respect the different widely varied flora, including water lilies and uncommon bird species. The save is likewise home to the Arkutino Swamp, where you can notice water turtles and other sea life.
Strandhza Mountains – the beauty of the wild
Assuming you're looking for an unforgettable journey in nature, look no farther than the close by Strandzha Mountains. Found a short drive from Burgas – this public park offers a tough and immaculate scene with beautiful forests, wandering rivers, and hidden villages.
Climbing in the Strandzha Mountains is a compensating experience. You can investigate trails that lead to antiquated Thracian safe-havens, similar to the Beglik Tash massive stone arrangement, which has been utilized for ceremonies for millennia. The mountains are likewise home to enchanting towns where you can drench yourself in nearby customs and cooking, and oh – don't forget to enjoy the amazing Bulgarian dishes.
How to get from Sofia to Burgas?
If you are wondering how to get from Sofia to Burgas, then you are on the right place, as we are about to answer this question too. You have three different and good options: bus, train or by renting a personal driver. Well – the train is cheap, but it will take you more than 10 hours to get to Burgas, the bus is good option, but surely nor comfortable. And this makes the personal drive the best one!
With Around Bulgaria you can rent a car with your individual personal driver. The car will be the perfect one for your needs, depending on how many people you are travelling with, your luggage, pets, etc. You will be taken from the airport, and then all you need to do is sit back and relax while the driver will take you to Burgas.
Burgas is one of the most beautiful Bulgarian cities you can see near the coastline of Black Sea. The city offers amazing places you can visit, together with beautiful nature and golden beaches.
From history and engineering to normal miracles and quiet withdraws, you can enjoy anything you want in Burgas, and in its surroundings. Thus, when you plan your visit to this seaside diamond, make certain to carve out opportunity to investigate these captivating objections. And remember – the best way to get from Sofia to Burgas, or from any other location, is Around Bulgaria.
Return to the main post or visit these and more attractions on one of our private day tours.